Coat Grove
Coat Road, Martock, MARTOCK, SOMERSET, TA12 6EX
Have a question about one of our homes? We're happy to call you and talk through any queries you may have. Simply enter your phone number below and let us know the best time to call. We'll be in touch within 24 hours. If we can't get through to you by phone, we'll send you an email.
To find out more about Coat Grove, please enter your details below so we can email you a brochure.
Sign up now to stay up to date with new releases and special offers via email on this development and others close by from our brands Barratt Homes, David Wilson Homes and Barratt London. If you'd also like to receive updates by SMS, please provide your mobile number. You can unsubscribe at any time - please see our privacy policy for more.
Help to Buy
New Help to Buy scheme available
Exclusive to first time buyers
The new Help to Buy scheme is here!
Reserve your dream home with a 5% deposit on homes under £349,000.
View available homes
Coat Grove is a development of 2, 3 & 4 bedroom homes in Martock. The development features open space along with a play area and has been designed with the environment in mind. Many homes come with 3 parking spaces, electric car charging points and some have the addition of solar panels.
Located less than a mile from both Martock and Coat you will be within walking distance of local shops, pubs and restaurants. Ham Hill Country Park is less than 10 minutes away with woodlands, meadows and a fascinating history to explore. Yeovil is less than 20 minutes away giving you access to high street shops and leisure centres.
First time buyers: Buy with a 5% deposit using the new Help to Buy scheme
Selected homes come with solar panels and electric car charging points
Homes with 3 parking spaces
On the outskirts of a thriving village

Bistro style countryside pubs nearby

20 minutes from Yeovil

A short drive to Westlands Entertainment Venue

3 miles from Long Sutton Golf Club

Just 15 minutes from Yeovilton Air Base
Images include optional upgrades at additional cost
Our Sales Office opening hours are... Thursday to Monday 10am to 5:30pm
New Help to Buy for first time buyers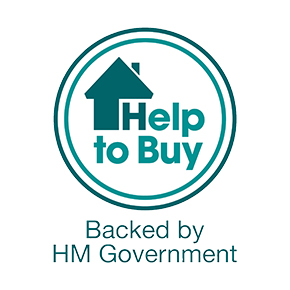 With the new Help to Buy scheme now available at Coat Grove, you could buy with just a 5% deposit from a 5 Star award winning homebuilder.
Help to Buy is available to first time buyers on new build homes only and is designed to help you get on the property ladder sooner.
Book your appointment to Speak to a Sales Adviser and find out more.
Terms & Conditions
Who is eligible?
1.1 This offer is only available to eligible first time purchasers ("you/purchasers") on selected new build plots and developments in England only (excluding London). This new scheme operates from 1 April 2021 to 31 March 2023. The amount you can borrow is dependent on the region the home you wish to buy is in.
1.2 Help to Buy is only available on repayment mortgages and on properties which are occupied by the individual or individuals taking out the mortgage.
1.3 To access the equity loan, all purchasers must satisfy the "Eligible Purchaser" criteria set out by Homes England and you must be approved by the Help to Buy Agent. Further information on the "Eligible Purchaser" criteria is available from: https://www.gov.uk/government/publications/help-to-buy-equity-loan-buyers-guide.
How does it work?
1.4 Purchasers will be required to raise funding (which includes a mortgage and a deposit) of not less than 80% of the property purchase price (excluding any mortgage fees). The property will be subject to a first charge in favour of the mortgage company. Your deposit must be a minimum of 5% of the full property purchase price. The mortgage lender's criteria may affect any deposit percentage and whether it applies before or after the equity loan is deducted from the purchase price.
1.5 Homes England will provide an equity loan to eligible first time purchasers of not less than 10% and not more than 20% of the full purchase price subject to the terms of the equity loan agreement.
1.6 The equity loan provided by Homes England will be secured by way of a second charge on the property behind the first charge referred to in paragraph 1.4.
Paying back the equity loan
1.7 Purchasers must agree to repay the loan in full, plus any interest accrued and management fees.
1.8 For the first 5 years, the equity loan provided by Homes England is interest free. There is a payment of a £1 monthly management fee to pay by Direct Debit.
1.9 From year 6, interest will be payable by you at an annual gross rate of 1.75% of the amount you borrowed. The figure will rise each year in April by the Consumer Prices Index plus 2%. You will also continue to pay the monthly management fee of £1 for the life of the loan. The above fees do not count towards paying back the equity loan.
1.10 You must repay the equity loan to Homes England when you: (i) sell the property; or (ii) pay off the repayment mortgage on the property; or (iii) reach the end of the equity loan term which is 25 years from legal completion of the property.
1.11 You can repay the equity loan to Homes England at any time following legal completion. Repayment whether in full or in part will be based on the market value of the property at the time of the repayment(s) and you will have to arrange and pay for the valuation of the property at that time. The minimum instalment value is 10% of the total of the equity loan.
1.12 If you are selling your property, the equity loan will be repayable on either (i) the market value of your property; or (ii) the price your property sells for, whichever is the highest. This means that if the market value of your property increases, so does the amount you repay on your equity loan. If the value of your property decreases, the amount you owe on your equity loan will also decrease. This may result in Homes England being paid more or less than the original loan value.
1.13 If, on the sale of the property, the price of the property has fallen and there is insufficient money from the sale to repay the equity loan after the mortgage has been paid you will lose any deposit you paid towards your property. Homes England will not however seek to recover the balance of their equity loan from you.
1.14 Detailed terms and conditions apply to the equity loan which will be made available to the purchaser via their legal advisors as part of the conveyancing process.
An example of how Help to Buy works in the West Midlands region is as follows:
Maximum house value: £255,600
| | | |
| --- | --- | --- |
| Mortgage | £191,700 | (75%) |
| Deposit | £12,780 | (5% of full purchase price) |
| Equity loan | £51,120 | (20% provided by Homes England) |
| Purchase price | £255,600 | (Based on maximum West Midlands region price cap) |
The equity loan provided by Homes England will not incur any loan fees for the first 5 years. From year 6, loan fees will be payable by the purchaser at an annual gross rate of 1.75% of the amount you borrowed. The figure will rise each year in April by the Consumer Prices Index plus 2%.
Open market value

£319,500

(a 25% uplift in value)

Mortgage repayment

£191,700

(assuming no repayment of capital)

Equity loan

£63,900

(20% of the open market value)

Remainder available to purchaser

£63,900
Part Exchange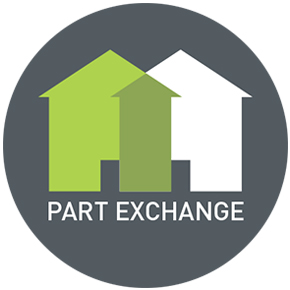 If you're looking for more space for the family, now is a great time to find your new home.
With Part Exchange, we could be your guaranteed buyer, making selling your existing home and moving into your new Barratt home quicker and easier.
Speak to one of our Sales Advisers for details.
Terms & Conditions
1. Part Exchange is only available on selected plots and developments in England or Wales and is subject to our standard terms and conditions. Part Exchange will only be available where the existing property being traded in is no more than 70% of the selling price of the plot you are considering purchasing, up to a maximum value of £300,000.
2. All properties shall need to be considered for Part Exchange to establish their method of construction or unusual characteristics. Barratt Homes are under no obligation to make an offer.
3. Any offer made to purchase your existing property will be at fair value and will be based on a presumed sale of within 8 to 10 weeks. Our offer will be subject to a RICS survey and an independent valuation.
4. To be considered for Part Exchange you will need to have completed the Part Exchange application form in full, a Reservation Agreement and have paid your Reservation Deposit.
5. You will need to provide access to our appointed estate agents, Part Exchange Manager or our representative within 3 working days for the purposes of valuations and inspection of your existing property.
6. Following valuation and inspection of your existing property we will make you a verbal offer. Your acceptance will be required within 2 working days and any written offer must be returned within 2 working days of receipt. Upon acceptance your Reservation Agreement will be processed. If you do not accept our offer, your application for Part Exchange and your reservation on the new property will be cancelled.
7. Note any offer made to you by us under the Part Exchange scheme is subject to any necessary further enquires or reports.
8. You will need to ensure your solicitor is instructed to proceed on your behalf upon acceptance of our offer and to meet our 28 day exchange requirement.
9. You agree to cancel any existing arrangements with any agents and any agents' fees or commissions and VAT that may have been incurred by you prior to our agreement will remain your responsibility. Barratt Homes will not accept liability towards any such costs or charges.
10. Both your purchase of the new home and our Part Exchange agreement are subject to contract until the exchange has taken place on both transactions.
11. We will market your exiting property prior to your move into a new Barratt home. You agree to allow reasonable access to your existing property to facilitate the resale (subject to agreed appointments) and to the erection of a "for sale" sign.
12. Any estate agents appointed by ourselves to market your existing property will be acting on our behalf and should the complete transaction proceed to mutual legal completion any fees and commissions for the appointed agents will be met by Barratt Homes. Should either party withdraw from the transaction but you continue to sell your existing property to any individual introduced by our appointed agents during the period of our instructions, and any such sale proceed to a legal completion, you would be responsible for the agents' commission and VAT.
13. Certain items are deemed fixtures and fittings within your existing property and must remain within the property and are included in our offer. Such items will be set out within the Property Inspection Form.
Our estate agent or Part Exchange Manager will discuss these with you and they must be identified on the Property Inspection Form, which in turn will form part of our legal agreement. If there are specific items you wish to remove these must be identified with our estate agent or Part Exchange Manager and duly documented. This may necessitate your replacing any items removed or carrying out reinstatement of walls, ceilings or floors to an acceptable standard, including the filling of any holes and repainting. Items in the garden including plants, shed and water features are also deemed fixtures and fittings and must remain unless otherwise agreed in writing.
14. A Corgi or Gas safe service certificate will be required on all gas equipment and an electrical testing certificate will be required on all electric equipment within your existing property prior to exchange of contracts to certify they are safe and in a full working condition. You will also be required to provide an Energy Performance Certificate.
15. Any prepaid service meters must be replaced with standard credit meters prior to legal completion.
16. Your existing property must continue to be maintained internally and externally to an acceptable standard until legal completion and on legal completion must be left clean and tidy including the garden, loft and any outbuildings with only the agreed items remaining.
17. On the day of legal completion you will not receive the keys to your new home until completion has taken place on your existing property and only then when it is confirmed that you have left the keys as set out in the Property Inspection Form with our appointed estate agent or ourselves, along with any alarm codes. You will be notified prior to legal completion where these keys are to be left. Any keys not provided may necessitate a locksmith being instructed on our behalf to replace locks and supply keys, the cost of which would be recovered from you.
18. You will be responsible for all service company invoices up to and including the day of legal completion. Please ensure you have had all your meters read in order that the final bills can be forwarded on to you for settlement. We will not accept any bills or invoices for periods of consumption prior to completion date.
19. Full vacant possession of your existing home will be required upon legal completion.
A fantastic location
There is plenty to do near Coat Grove. Less than a mile from both Martock and Coat, local pubs and restaurants are just a couple of minutes away.
Your local pub, the Nags Head, and Martock Fit gym are less than a mile away.
Being less than 10 minutes from the A303, you will have no trouble exploring all that Somerset has to offer.
Essentials on your doorstep
Coat Grove is less than a mile from a range of independent businesses and cafés in both Martock and Coat.
Quedam Shopping Centre in Yeovil has a variety of high street shops. Yeovil also has a Tesco, Morrisons and Asda for your food shop, all of which are less than 20 minutes away.
If you are looking to get out into nature, there is plenty to see and do nearby. With Ham Hill Country Park less than 10 minutes away, Dorset Area of Outstanding Natural Beauty and Lyme Regis beach less than an hour's drive away, you'll be spoilt for choice.
Efficient, modern design
You could save money on your energy bills when you buy a new Barratt home as we use clever features designed to reduce your energy consumption:
Enhanced insulation to keep heat in and noise out
Argon gas-filled double glazing to minimise heat loss
Highest efficiency-rated boilers available
Water saving taps, showers and toilets