Romans' Quarter
Dunsmore Avenue, Bingham, NG13 7AB
Have a question about one of our homes? We're happy to call you and talk through any queries you may have. Simply enter your phone number below and let us know the best time to call. We'll be in touch within 24 hours. If we can't get through to you by phone, we'll send you an email.
To find out more about Romans' Quarter, please enter your details below so we can email you a brochure.
Sign up now to stay up to date with new releases and special offers via email on this development and others close by from our brands Barratt Homes, David Wilson Homes and Barratt London. If you'd also like to receive updates by SMS, please provide your mobile number. You can unsubscribe at any time - please see our privacy policy for more.
Huge Savings
MOVE THIS SUMMER
Save up to £19,000
We have a fantastic range of homes which are available for a summer move at Romans' Quarter. What's more, you could save up to £19,000 when you reserve! Scroll down to find out more or book an appointment to speak to our experienced Sales Adviser.
BOOK AN APPOINTMENT
Located in the Nottinghamshire countryside of the Vale of Belvoir and within walking distance of Bingham is your new home at Romans' Quarter.

Featuring a collection of 3, 4 and 5 bedroom homes, you will be close to OFSTED rated 'Outstanding' schools, open space and all of the essentials you need on your doorstep.

For commuters, Bingham railway station is just a few minutes drive away and the A52 & A46 are close by.
House to sell? Ask about Part Exchange Xtra
Plenty of green open space
OFSTED 'Outstanding' schools close by

2 play parks on the development

Within walking distance of local amenities in Bingham town centre

Commute to Nottingham city centre in just 30 minutes

Bingham railway station just a few minutes drive

NHBC Pride in the Job award-winning Site Manager

A52, A46 nearby
Images include optional upgrades at additional cost
Our Sales Office opening hours are... Monday 12:30pm - 5:30pm Tuesday - Sunday 10.00am - 5.30pm
Featured new home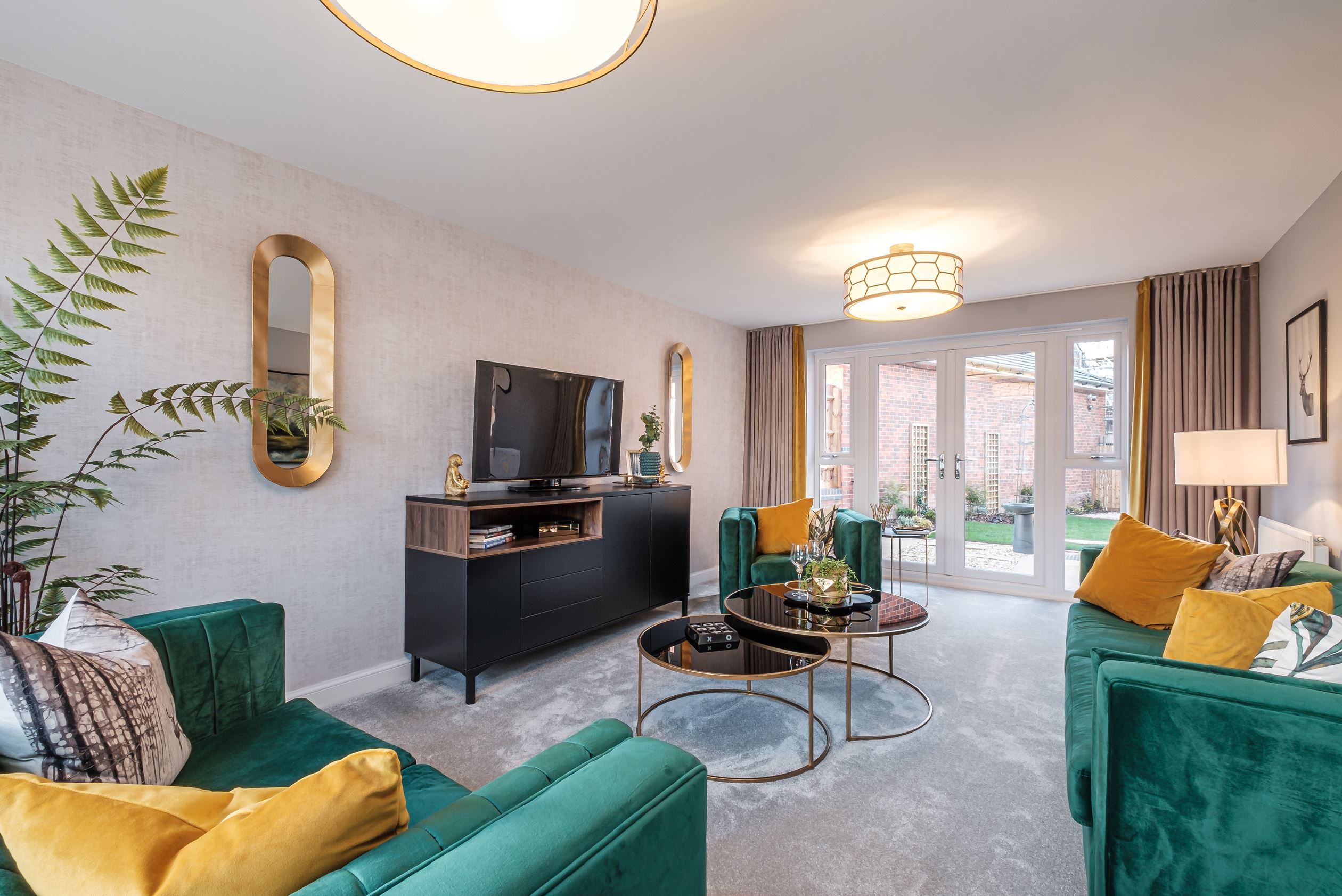 Plot 310 | The Alnmouth | 4 bedroom From £467,995
Flexible family home over three floors, featuring an open-plan kitchen, space to work from home and an en suite main bedroom.
- £13,399 Stamp Duty paid
- Upgraded kitchen worth £4,000
"We love the layout" Gavin & Emma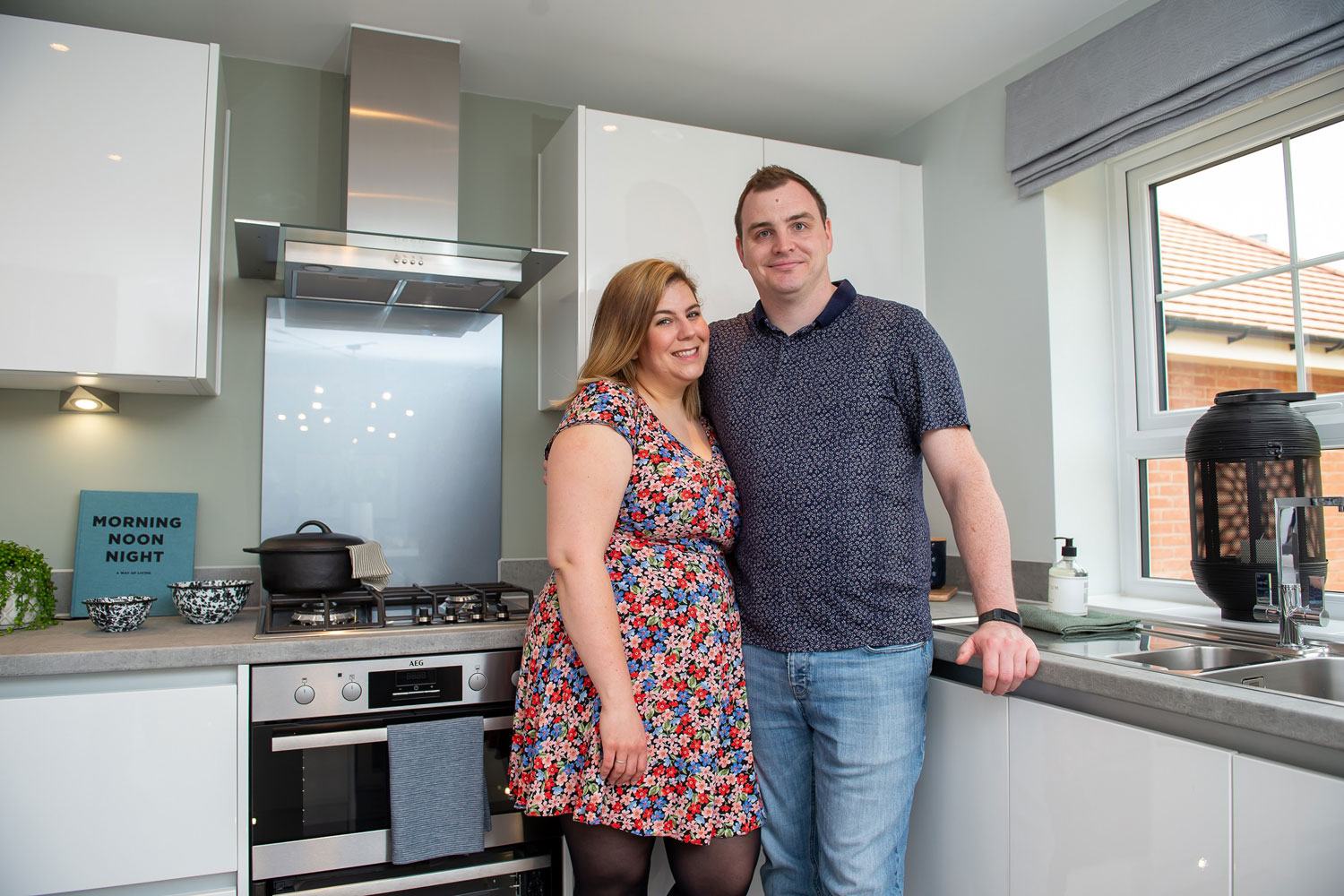 "We love the layout of the house. We wanted large bedrooms and having three floors meant we didn't have to compromise on the space in these rooms."
Speak to our sales advisers to find out more about townhouse living.
House to sell? Ask about Part Exchange Xtra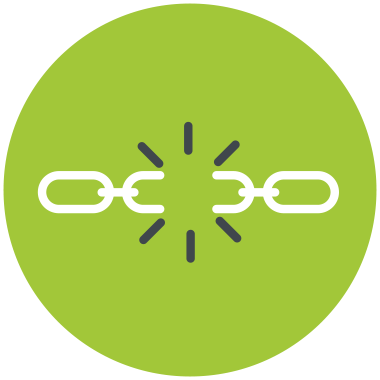 Let us take the hassle out of moving by arranging the sale of your existing property for you. With Part Exchange Xtra, we find and manage the estate agent – we could even pay their fees.

Terms & Conditions
1. In addition to the terms and conditions set out below, the Scheme is subject to:
1.1. all terms, conditions, restrictions and provisos set out in your Offer Letter, and
1.2. the terms of your reservation agreement with us (on the reverse of the Reservation Form) which explains the circumstances in which we may retain part of your reservation deposit.
2. Part Exchange Xtra is only available on selected plots and developments. Part Exchange Xtra will only be available where the home being traded in is no more than 70% of the selling price of the plot being purchased.
3. Part Exchange Xtra is only available up to a maximum value of £300,000 for your existing property.
4. We are under no obligation to accept your property under the Part Exchange Xtra Scheme. It should not be assumed that all properties are suitable and acceptance is at our sole discretion. We reserve the right to refuse your property under the Scheme and we are under no obligation to give reasons why. All valuations and decisions are final.
5. Our agreement to accept your property under the Part Exchange Xtra Scheme is subject to any necessary further enquires or reports.
Payments
6. If prior to completing the Part Exchange Xtra application you have already incurred costs (e.g. estate agents or legal fees) Barratt Homes will not reimburse these costs.
7. A £100 administration fee is payable by the customer upon completion of the Part Exchange Xtra application form. This reserves the designated plot for the customer for 7 days and is fully refundable unless and until Barratt Homes incurs any fees in connection with your purchase and/or sale under this Scheme.
8. We agree to pay;
8.1. the commission plus VAT of one estate agent for marketing and selling your existing property provided you legally complete on the purchase of a new Barratt home.
8.2. any abortive costs of any unsuccessful agent we nominate, provided this shall not include any multi-agent commission which you incur without our explicit written consent.
9. Prior to any Part Exchange Xtra application, the customer must be financially qualified by a New Homes Mortgage Adviser to proceed with the intended purchase of the new Barratt home.
10. You must complete our Part Exchange application form. Within 3 working days of this 2 independent RICS qualified surveyors will value your existing home. You agree to co-operate with these RICS surveyors to ensure accurate and prompt valuations.
11. The RICS valuations of your home will be on the basis of a sale within a 8 to 10 weeks. The maximum amount we will offer in part exchange for your existing home will be 98% of the average of the two RICS market valuations If there is a discrepancy of more than 10% between the RICS valuations we will appoint a third RICS valuation and any offer will be the average of the two closest valuations. 12. If your property qualifies for the Scheme, on acceptance of your property under the Scheme we will issue you with an Offer Letter and nominate up to two estate agents to act on your behalf. You will then;
12.1. complete and sign our Reservation Form, and
12.2. enter into an agency agreement with the nominated estate agent/s, instructing them to market your property on the basis agreed with us and set out in your Offer Letter.
13. You will exchange on the basis of the Sale Agreement
14. if prior to, or within 25 working days of our confirming to you that Roof Stage has been reached you exchange agreements with a third party for the sale of your existing property.
14.1. the provisions relating to part exchange in the Sale Agreement will no longer apply and the transaction will proceed on the basis of a plot sale only and without any right or obligation for us to acquire your property; and
14.2. your solicitor will be obliged to give to our solicitor notice in writing simultaneously with agreements being exchanged in relation to the sale of your property to a third party.
15. As of the PXX Date:
15.1. the nominated estate agent/s will no longer act on your behalf and you will no longer instruct them; and
15.2. we reserve the right to market your property and you agree to;
15.2.1. allow reasonable access to the property to facilitate the resale (subject to agreed appointments)
15.2.2. the erection of a "for sale" sign at your property
15.2.3. ensure your property is kept clean and tidy and in a presentable condition at all times to facilitate viewings to potential purchasers.
16. Exchange of contracts on your new Barratt home purchase shall take place on the date specified on the Reservation Form irrespective of whether a purchaser has been found for your existing property.
17. Prior to the PXX Date any offers shall be conveyed to you via the nominated estate agent/s. You will notify us of any offers made on your existing property as soon as reasonably practicable and in any event within 1 day. You give us irrevocable consent to liaise with the nominated agent/s during the period in which they are appointed under the Scheme by you.
18. It is Barratt Homes' intention that if by the PXX Date your solicitor has not served a notice as referred to under clause 14.2 BDW Trading Limited will purchase your existing home and take legal title to it prior to selling it on to a third party, to allow you to purchase a new Barratt home. If you withdraw from the transaction and Barratt Homes has found a prospective buyer for your home, Barratt Homes will not make an introduction between you and the prospective buyer.
19. Solicitors will ask that you complete the Property Information Questionnaire and Form (PIQ/PIF). As Barratt Homes has no firsthand knowledge of your existing home the company will have to use these same PIQ/ PIF forms for presentation to a subsequent purchaser for your existing home. You confirm that you will complete these forms accurately and acknowledge that a future purchaser will rely upon your answers and that legal action may be taken against you if you are found to have given false information.
20. Your solicitor will be obliged to supply title details and other supporting document in relation to your property to our solicitor prior to exchange of the Sale Agreement. If you accept an offer from a third party for the sale of your property your solicitor will also need to supply a draft agreement, title and supporting documents to the solicitor acting for that party
Barratt Homes General Terms and Conditions
Any promoted Barratt offer is subject to contract and status. Offers are on selected plots only and are subject to availability. The offers advertised cannot be used in conjunction with any other offer on the same plot unless expressly stated otherwise. Prices and details are correct at time of going to press. All images are typical of Barratt homes and are for illustrative purposes only. Please contact the development in which you are interested for further details.
Barratt reserve the right to withdraw or alter any of these offers at any time prior to the payment of a reservation fee. Contracts must be exchanged within 28 days of reservation of your property. Failure to do so may result in the loss of all or part of your reservation fee.
The current specific offers being advertised in relation to selected Barratt developments are also subject to the specific terms and conditions set out above (N.B. these offers may vary from time to time and you should refer to the development in which you are interested to discover which offers are available on specific plots and developments).
Barratt will not be liable for the refusal of a mortgage based on the borrower's individual circumstances which leads to the loss of any reservation fee. Barratt will not be responsible for the failure of any deal due to any defects in your existing property which arise as a result of an inspection or survey, whether a part exchange deal has been agreed or not. These terms and conditions do not affect your statutory rights.
Barratt Homes is a brand name of BDW Trading Limited (Registered Number 03018173) which is a subsidiary of Barratt Developments PLC (Registered Number 00604574) both with registered offices at Barratt House, Cartwright Way, Forest Business Park, Bardon Hill, Coalville, Leicestershire, LE67 1UF. If you require a mortgage, you are strongly advised to obtain advice from a regulated adviser. Barratt Homes recommends from a panel of New Home Mortgage Advisers who have extensive knowledge of the new build mortgage market, though you may, of course, seek such advice from your own mortgage adviser.
YOUR HOME MAY BE REPOSSESSED IF YOU DO NOT KEEP UP REPAYMENTS ON YOUR MORTGAGE
Quality award-winning Site Manager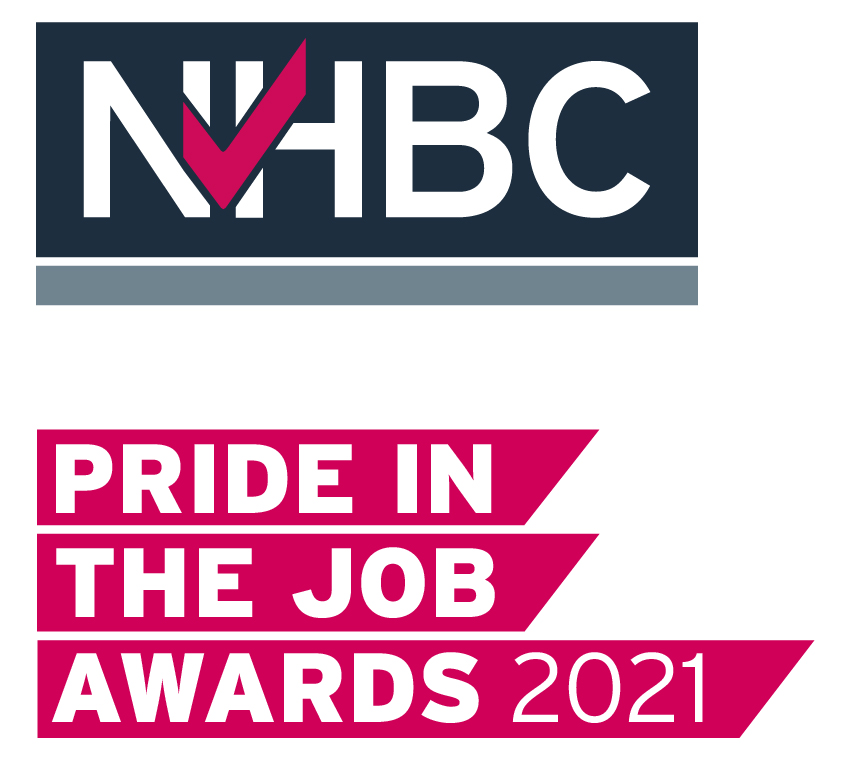 Romans' Quarter Site Manager, Paul Hulme, is a 2021 Pride in the Job award winner!

He has been recognised for his excellent leadership skills, expertise and quality at every build stage.
A fantastic location
Romans' Quarter enjoys a great location on the northern edge of Bingham with views of the Nottinghamshire countryside nearby.
This new development benefits from being just a short drive to the town centre, with a number of nurseries, schools and colleges within 2 miles.
It's also easy to commute and explore the region thanks to handy transport links to the A52 and A46, with Nottingham City Centre less than a 30 minutes' drive, and Bingham railway station only a stone's throw away.
Essentials on your doorstep
Romans' Quarter is conveniently located close to a variety of everyday amenities including:
Bingham train station just a 7-minute drive away
A family run butcher's, with locally sourced produce and a raw vegetable shop
A hospital, doctor's surgery, dentist and a pharmacy are all within close proximity
You will also find a post office, petrol station and cash point just a short drive away
'Outstanding' Ofsted rated schools nearby for children of all ages
A great choice of pubs including The White Lion, The Butter Cross and The Horse & Plough
Bingham Leisure centre and a variety of fitness facilities are close by your new home
Efficient, modern design
We're committed to building great quality homes and delivering outstanding customer service in everything we do. In fact, our customers are so satisfied with their homes and the service they've received that over 90% of them would recommend us to a friend. It's why we've received 5 stars from the Home Builders Federation for 12 years running. That's more than any other major national housebuilder.
This commitment to quality means all our homes are built to the highest standards and we check every stage of the build process so that you can be sure you're in safe hands when you buy from us.