I would like to make a general enquiry
How our out-of-hours emergency customer service can help. Call us on 0345 601 6084.
Our out-of-hours emergency customer service is equipped to help you with any critical situation covered in the list below:
Complete failure of the heating systems and/or hot water system
Water leak that cannot be contained
Complete failure of the electrics (please check your trip switch hasn't been activated by a domestic appliance fault first)
A blocked drain flood that is at risk of entering your home
A window or external door fault which compromises your home's security
If you are calling between the hours of 08:30 - 17:30 on Monday to Friday contact our customer services team on +44 (0)20 8326 7157.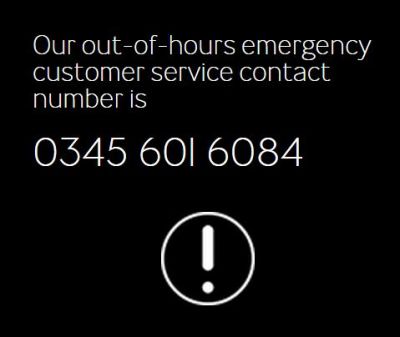 I wish to make a complaint