Part Exchange
Looking to move without delay? With Part Exchange we can help smooth the process - buy a Barratt London home and let us buy your existing home*.
A quicker and easier move
You have no estate agent fees to pay
Barratt London is your guaranteed buyer
Fair value for your current home
You'll avoid the stress of a property chain
Enjoy your new home in the Capital
We'll help you through the whole process, so you can relax and look forward to moving into your brand new home.
How does Part Exchange work?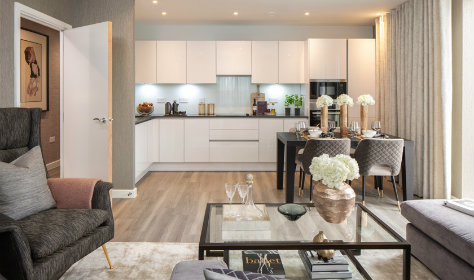 Speak to one of our Sales Advisers to find out if your current home qualifies for Part Exchange
If you are eligible for the scheme, you can reserve your Barratt London home
We will make you an offer on your existing home, based on a presumed sale within eight to ten weeks
If you accept our formal offer, we'll buy your current home and take it in Part Exchange
You'll be free to move into your new Barratt London home