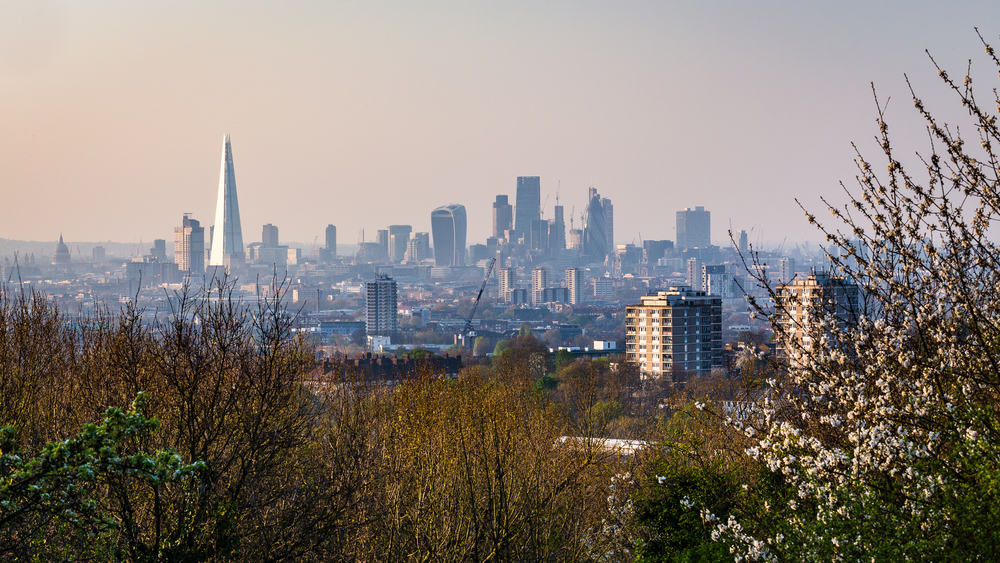 New Homes in Lewisham
Always flying a bit under the radar, the borough of Lewisham is fast becoming a very attractive area to buy for property investors and for families and professionals alike thanks to its proximity to the centre and its relatively affordable house prices.
The centre of Lewisham is being revolutionised with the £400 million investment for Lewisham Gateway, a development with new shops, restaurants bars and leisure facilities which is set to boost the value of homes around the area. [1]
Browse all available new homes in Lewisham by exploring the closest developments from the feed below.
[1] https://www.lewisham.gov.uk/inmyarea/regeneration/lewishamtowncentre/pages/lewisham-gateway.aspx
Live the Lewisham life
With lots of green spaces, some characterful neighbourhoods to live in and plenty of regeneration going on to boost property prices, buying a new home in Lewisham could turn out to be a smart investment for the future. You can also benefit from a great lifestyle in the here and now, while keeping some extra cash in your pocket thanks to offers like our Movemaker scheme.
Things to see and do in Lewisham
Lewisham is packed with great ways to spend your time, with the northern part of the borough nuzzling up to the River Thames and just a short walk from Greenwich and its world famous attractions. You'll also find places like the Sue Godfrey Nature Park, Sayes Court Park and Deptford Park in the north, as well as the pretty Folkestone Gardens and Pepys Park just steps from the Thames.
Moving south you can go for a stroll along the River Ravensbourne and through Brookmill Park. Visit Hilly Fields with its stone circle and explore Garthorne Road Nature Reserve. Hit the Horniman Nature Trail to reveal a museum, gardens and butterfly house, take the dog around Chinbrook Meadows and go for a splash with the kids at Sydenham Wells Park on a sunny day.
Education
There's a slew of excellent schools right across the borough, with St Margaret's Lee CofE just to the east of Lewisham town centre and Brindishe Green to the south. Both of those primary schools are rated as outstanding by Ofsted, along with Tidemill Academy in Deptford, Catford's Holy Cross Catholic Primary and Downderry Primary in Downhan.
If your kids are secondary age, top options include Brockley's Prendergast School to the west of Lewisham and Bonus Pastor Catholic College in Downham. They're both outstanding in the education board's eyes, along with Nunhead's St Thomas the Apostle College which caters for boys in northern and western parts of Lewisham. So too St Ursula's Convent School in Greenwich, which also accepts girls from the borough.
Lewisham transport links
As well as a number of bus and train services, the borough benefits from three DLR stops at Deptford Bridge, Elverson Road and Lewisham. This gives you direct access to places like Greenwich, Canary Wharf and Bank, while also opening up a large amount of connecting services. In addition, there are stations which offer services on the London Overground too.
The Lewisham property scene
With Lewisham town centre seeing hundreds of millions spent on regeneration projects including new housing, property prices in the borough are set to benefit. The area's fine early Victorian homes are an indicator of Lewisham's heritage as a popular retreat for the upper classes from the hubbub of Central London, but prices in the borough are lower than the London average these days.
Whether you're searching for a period property or a new home in one of the centres of redevelopment, you can also find affordable 2, 3 and even 4 bedroom apartments just the other side of the river in Upton Park. Our advisers are waiting for your call, so speak to one today and make sure you ask about great offers such as the

London Help to Buy

scheme.
Nearby locations
Near Lewisham
Within Lewisham