You could use Help to Buy again
Did you know that existing homeowners like you who have used Help to Buy before can use it to move again? But you need to be quick before the scheme is restricted to first time buyers only.
We could also help you sell your current home so you'll pay no estate agent fees with our Movemaker scheme, so you can get moving sooner.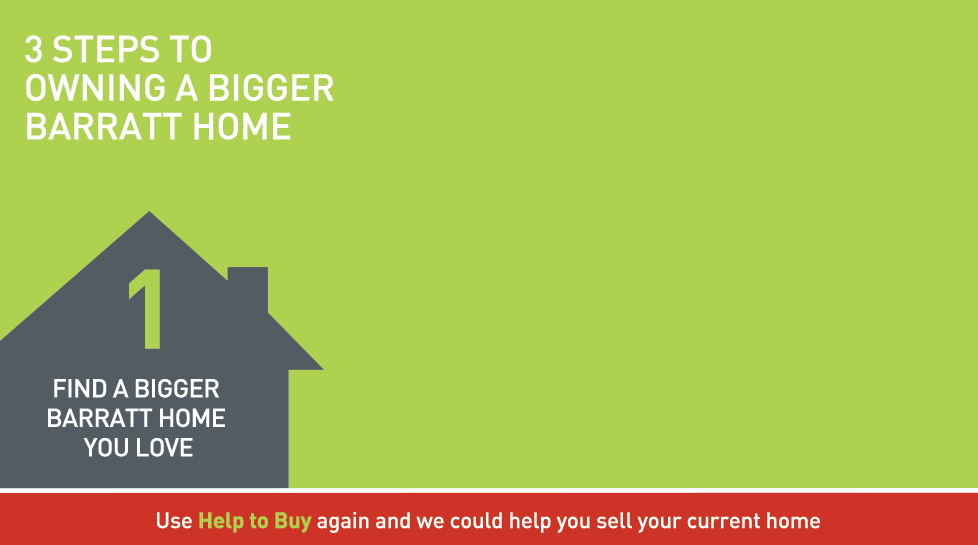 Move again with Help to Buy
Help to Buy is available on homes up to £600,000 in England and it could help you buy a brand-new home sooner than you think:
You only need a 5% deposit.
The Government lends you up to 20% of the value of the property.
The loan is interest-free for 5 years, making your ideal home more affordable.
You then secure a mortgage up to 75%.
Make the most of Movemaker
You could also use our Movemaker scheme at the same time as Help to Buy. We'll help you sell your current home and pay your estate agent fees, so you can get moving sooner.
What is Help to Buy? Watch this video