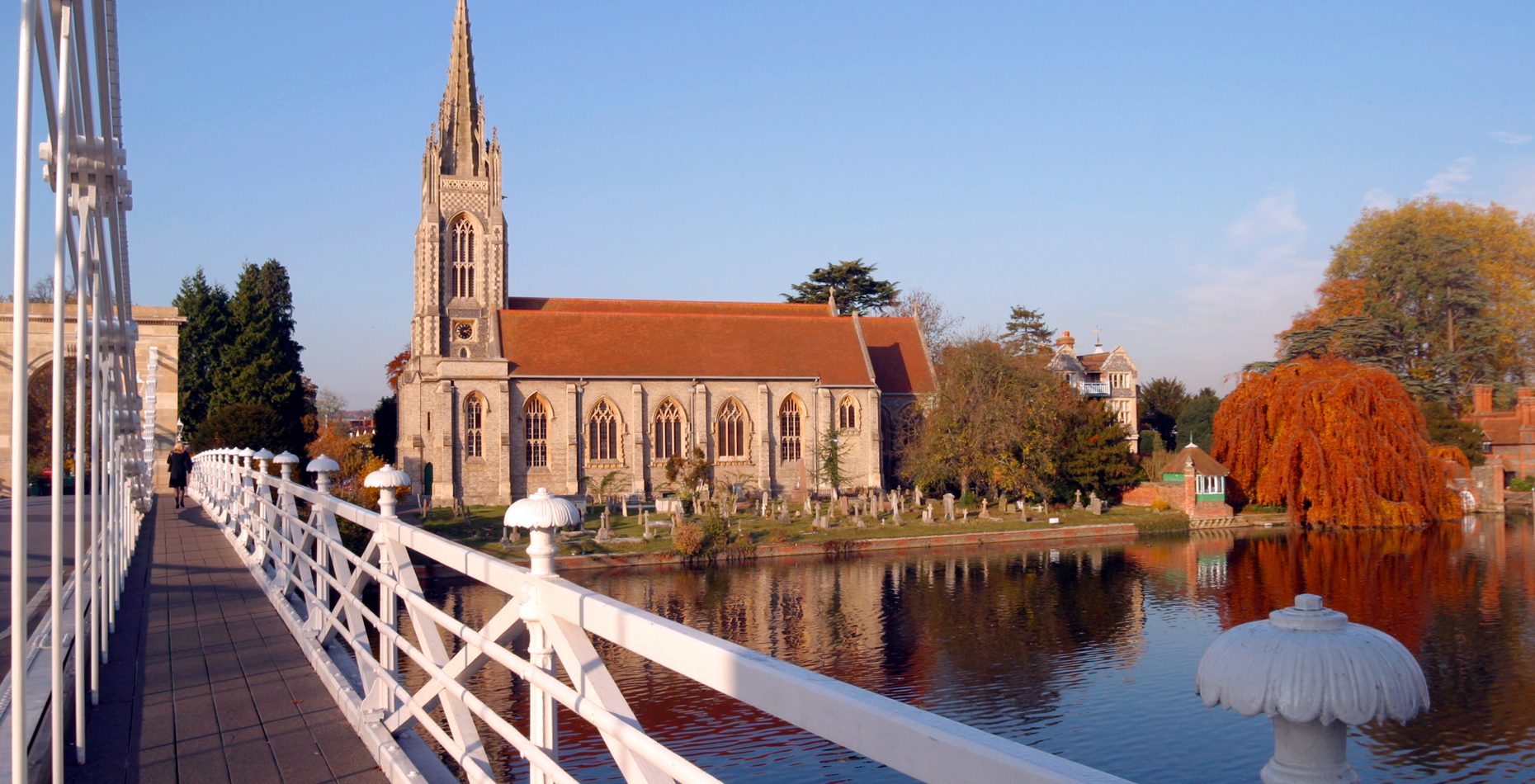 New homes in Buckinghamshire
Buckinghamshire is a beautiful green county with everything from scenic landscapes to historical sights, museums and family attractions. Whether you're relocating to Aylesbury, High Wycombe, Buckingham or Milton Keynes, your new home in Buckinghamshire has something for everyone, all within easy reach of the capital.
A quick history
The name 'Buckinghamshire' dates back to the 12th century, but the county's history stretches back much further. There's evidence of Bronze Age settlements in areas such as Milton Keynes, while archaeologists have dated some discoveries in Aylesbury back to 1500 B.C.
One of the most well-known historic parts of Buckinghamshire is the Icknield Way, a road which goes through the county and dates back to before Roman times. Watling Street and Akeman Street are also Roman roads, used as trade routes between the east and west.
William the Conqueror and his family owned much of the land in Buckinghamshire after the Norman invasion. Later, after King Henry VIII dissolved the monasteries, he made Aylesbury the county town of Buckinghamshire instead of Buckingham. During the Industrial Revolution, the railways changed the county with new industries, and later in the 20th century, it became a major commuter area for people working in London, especially with the establishment of new town Milton Keynes.
Business and industry
Buckinghamshire is home to lots of different businesses, across a wide range of industries. Outdoor clothing company Rohan are based in Milton Keynes, along with amp manufacturers Marshall, GE Healthcare and the Home Retail Group, trading as Argos and Homebase. Toy shop The Entertainer is headquartered in Little Chalfont, Arla Foods is based near Aylesbury and Pinewood Studios is in Iver Heath. Many people who live in Buckinghamshire commute to London for work.
Things to do in the area
If you love uncovering local history, there are lots of great places to visit in Buckinghamshire including the National Museum of Computing at Bletchley Park, the 18th-century buildings at the National Trust's Stowe, and the picturesque Waddesdon Manor. Other museums in the country include The Roald Dahl Museum and Story Centre in Great Missenden, Chiltern Open Air Museum, Buckingham Old Gaol Museum and Buckinghamshire Railway Centre.
For a breath of fresh air, there are lots of great places to explore in the Buckinghamshire countryside including Wendover Woods, the Chiltern Hills and Coombe Hill. If you want to get active, you can try out snowsports at SNO!zone in Milton Keynes, play a round of golf at Buckinghamshire Golf Club, or go swimming at Amersham's Chiltern Pools.
If you're moving to Buckinghamshire with a young family in tow, there is lots to keep the little ones entertained. Whether they're meeting the animals at The Bucks Goat Centre and Odds Farm Park, having a go on the rides at Gulliver's Land in Milton Keynes, or visiting Bekonscot Model Village in Beaconsfield.
Travel and commuting
Buckinghamshire is well-connected to London and the rest of the UK by road and rail, ideal if you're commuting for work or simply visiting family and friends. The M1, M4, M25 and M40 all serve the county, while there are regular train services to the capital.
London is 25 minutes away from High Wycombe by train, 30 minutes from Milton Keynes and 30 minutes from Amersham. Driving across the county, the journey from High Wycombe to Buckingham takes around 50 minutes.
If you're going on holiday or travelling abroad for business, London Heathrow is just 25 minutes away from High Wycombe by car. If you're in the north of the county, London Luton Airport may be closer.