Take the hassle out of moving with Part Exchange Xtra
If you're an existing homeowner, we could help you sell your current home and even pay the estate agent fees. And if your old home doesn't sell before your new home is ready, we could become the guaranteed buyer.

How does Part Exchange Xtra work?
You could be moving into a brand-new Barratt home in 6 simple steps.
Step 1 - Get in touch. Find out if you qualify by speaking to a Sales Adviser at your chosen development.
Step 2 - Choose your new home. It's time to find and reserve your new Barratt home. Then we will take it off the market.
Step 3 - Valuing your home. We will arrange for two independent valuations of your home and agree a fair selling price.
Step 4 – Selling your old home. We'll nominate an estate agent for you to instruct who will manage all viewings and enquiries.
Step 5 – If there's no sale. If no satisfactory offer is made or accepted eight weeks before your new home is ready, we could buy your existing home and take it as Part Exchange.
Step 6 – Moving day! You're free to move into your wonderful new Barratt home.
Part Exchange Xtra explained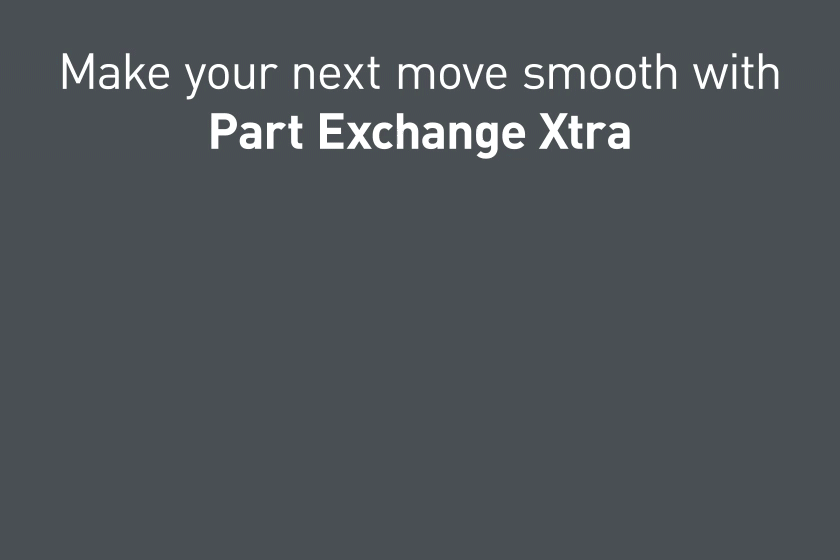 Get moving today
With Part Exchange Xtra you could move sooner than you think.
Use the search bar below to find a new home and book an appointment at a development near you.
Our Sales Advisers will then let you know if your current home qualifies for Part Exchange Xtra.
View our full terms and conditions.