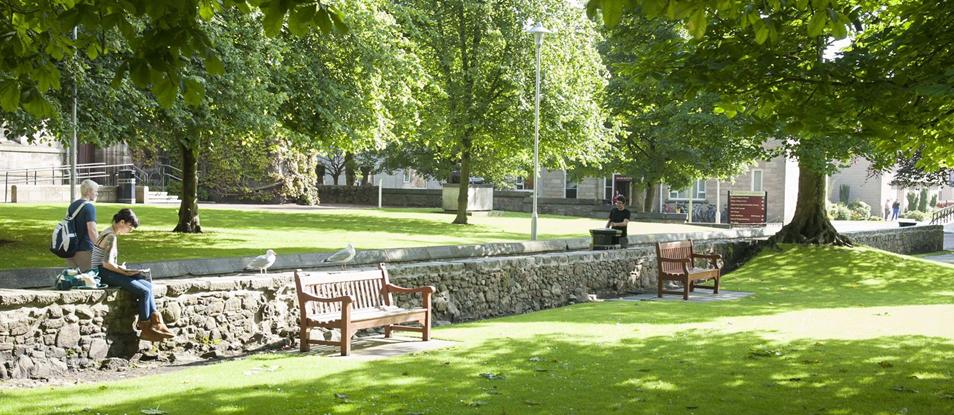 New Homes in Aberdeen
Situated on the lovely north-eastern Scottish coastline, Aberdeen offers a rich heritage as well as a great lifestyle. In the past, Aberdeen was known for its fishing, paper-making, shipbuilding, and textiles. However, in recent years, the city is a centre for the oil industry, has a lively seaport and was even voted a UK 'super city' spearheading the UK economy.
Homes available in Aberdeen:
Ocean Development, Aberdeen City
Westburn Gardens Cornhill, Aberdeen City
Mill Brae, Aberdeen
Allan Park, Aberdeen
Riverside Quarter, Aberdeen
Plus, many more
A great place to live
Aberdeen offers a variety of options sure to keep any shopper happy. For major international brands, Aberdeen's largest mall, Union Square is home to 60 retailers as well as a cinema and restaurants. Alternatively, the Academy Shopping Centre offers a blend of fashion, beauty and music stores mixing brands and boutique shops. While the Trinity Shopping Centre provides an exciting variety of fashion, footwear, jewellery, accessories and eateries. The largest Next store in Scotland can be found in the Bon accord & St Nicholas Shopping Centre – with 70 other big name brands, including Marks and Spencer's and John Lewis.
With over 135 pubs and clubs to choose from, anyone looking at houses for sale in Aberdeen will discover plenty of choice to celebrate the collection of their keys. Fine diners will also be delighted to find plenty of tasty options from all over the world.
For art enthusiasts, the city is regularly visited by Scotland's National Arts Companies. The Aberdeen Art Gallery houses a collection of Impressionist Victorian, Scottish and 20th-century British paintings, and a constantly changing collection of contemporary work.
Well connected
Aberdeen is well connected to the rest of the UK and Europe. Aberdeen Airport is a gateway for domestic and international destinations including UK cities, France, Germany, the Netherlands, Spain, Belgium, Austria, Ireland and Scandinavian countries.
Aberdeen Railway Station is on the main UK rail network and First Scotrail has frequent direct trains to major cities such as Edinburgh, Glasgow and Inverness.The East Coast line offers fast trains to London taking just over seven hours, whilst trains to Manchester takes between six and seven hours and Birmingham takes around seven hours.
National Express also operates coach services to London twice daily.
Learning
Aberdeen is a famous centre for learning with two universities the ancient University of Aberdeen and the Robert Gordon University.
The University of Aberdeen was founded in 1495 and is the fifth oldest in the English-speaking world. Its main campus is in Old Aberdeen in the north of the city and has a population of 14,000 students.
In recent years Robert Gordon University has been named Best Modern University and Scottish University of the Year by The Sunday Times, due to its record on graduate employment. Aberdeen's student rate of 11.5% is higher than the national average of 7%.
For those with younger children, primary schools such as Broomhill Primary School, Danestone Primary School and Ferryhill School all have excellent reputations and high schools such as Cults Academy, Aberdeen Grammar School and Banchory Academy have all ranked in Scotland's top 50 schools.
Sport
The people of Aberdeen participate in a wide variety of sports. In addition to the many football clubs, Rugby Union is a popular game, as is the Aberdeen Warriors Rugby League club who play in the Scotland First Division. Cricket has long been a celebrated sport enjoyed by locals and The Royal Aberdeen Golf Club, founded in 1780, has hosted the Senior British Open and the Walker Cup.