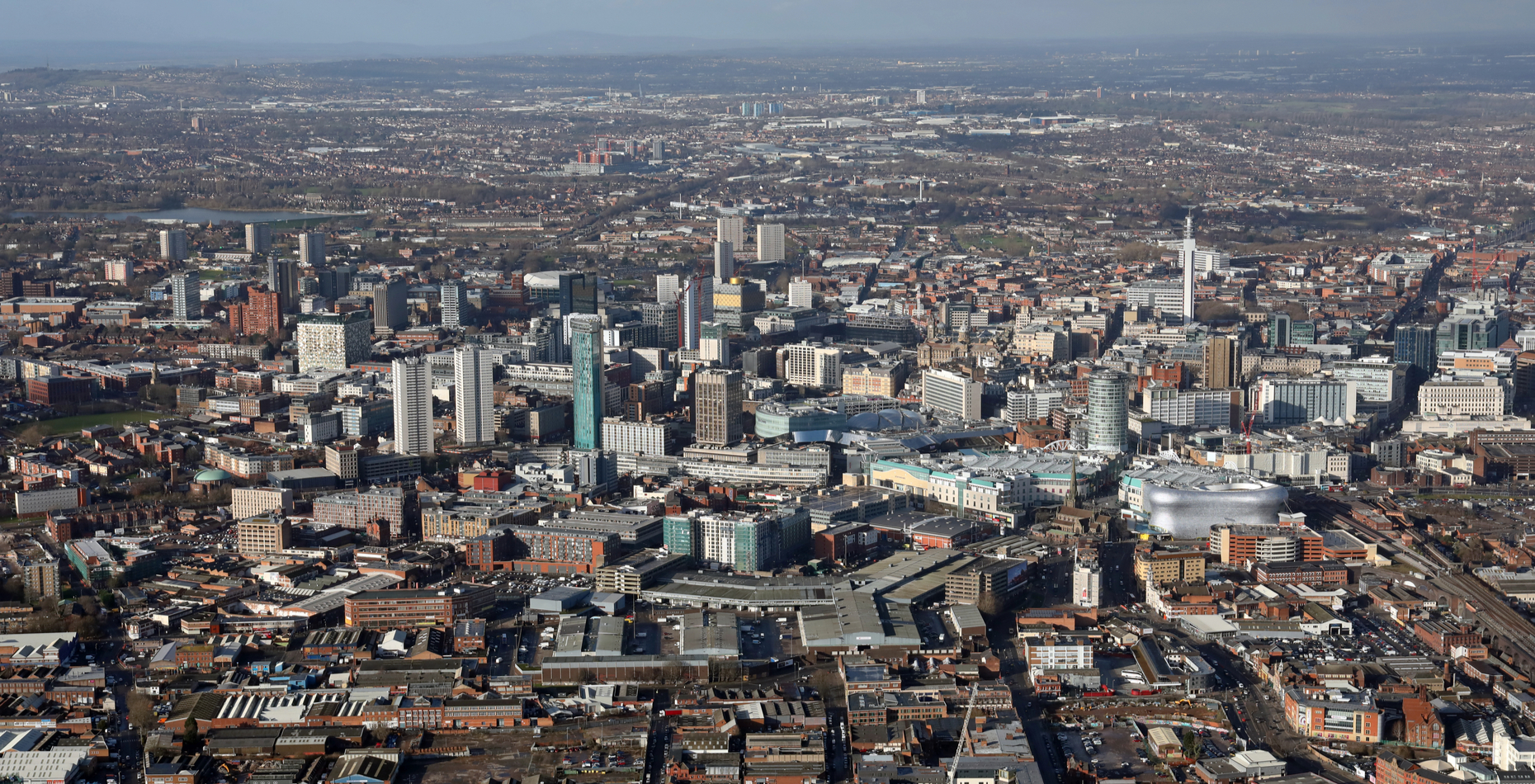 New Homes in Birmingham
Located in the West Midlands is one of the most populated and exciting cities in Britain; Birmingham. Filled with amazing amenities, from shopping at the Bull Ring to the National Indoor Arena, which plays home to international music stars on a regular basis, to fascinating history seen at St Phillip's Cathedral and the Library of Birmingham – this city has it all. With a huge metropolitan area surrounding the city, which are beautiful and exciting places within themselves, with excellent connections into the city – you can see why new homes in Birmingham are the place to be.
Well Connected
Birmingham sits at the centre of a web of transport links, the envy of other cities. The M6, M5, M40, M42 and M54 all join Birmingham to the rest of the UK. London is just over two hours away by car and around 90 minutes by train, whereas Manchester is just under two hours away by car and around 90 minutes via train. The city is served by 3 major railway stations - New Street, Moor Street and Snow Hill. New Street links Birmingham with the national rail network, while Moor Street and Snow Hill serve travellers to Warwickshire, Worcester and the rest of the West Midlands..
For air travellers, Birmingham has one of the most conveniently located airports of any European city, with Birmingham Airport just 5.5 miles from the city centre; which is around 20 minutes by both car and public transport. From here you can take your pick of over 110 worldwide destinations.
Fun all Round
Birmingham boasts a world famous symphony orchestra, ballet company and repertory theatre. The city has more miles of canal to explore than Venice and the largest jewellery quarter in Europe. The National Sea Life Centre is based here, as is Cadbury World, the Thinktank Science Museum and many more great attractions. A short 30 mile (47 minutes) journey south takes you to Stratford upon Avon, birthplace of Shakespeare and home to the RSC.
Shopping in Birmingham
With nine different shopping centres and arcades, Birmingham has enough to satisfy even the most discerning and demanding shopper. These include the 21st century Bullring and the Great Western Arcade, an elegant Victorian masterpiece. One of the country's largest John Lewis stores will open in 2015 and Birmingham already has its own Selfridges.
Excellent Education
Birmingham has long prized education and is home to a number of well-regarded Grammar Schools. There are 4 different universities within the city including Aston University and the University of Birmingham, plus many more in the surrounding counties.
A Great Place to Live
Being a large and cosmopolitan city, there is a good selection of new homes for sale in Birmingham. House hunters looking for a new home in the West Midlands will be spoilt for choice. If you're looking to set up home in a vibrant, exciting, thriving city, then look no further than Birmingham.