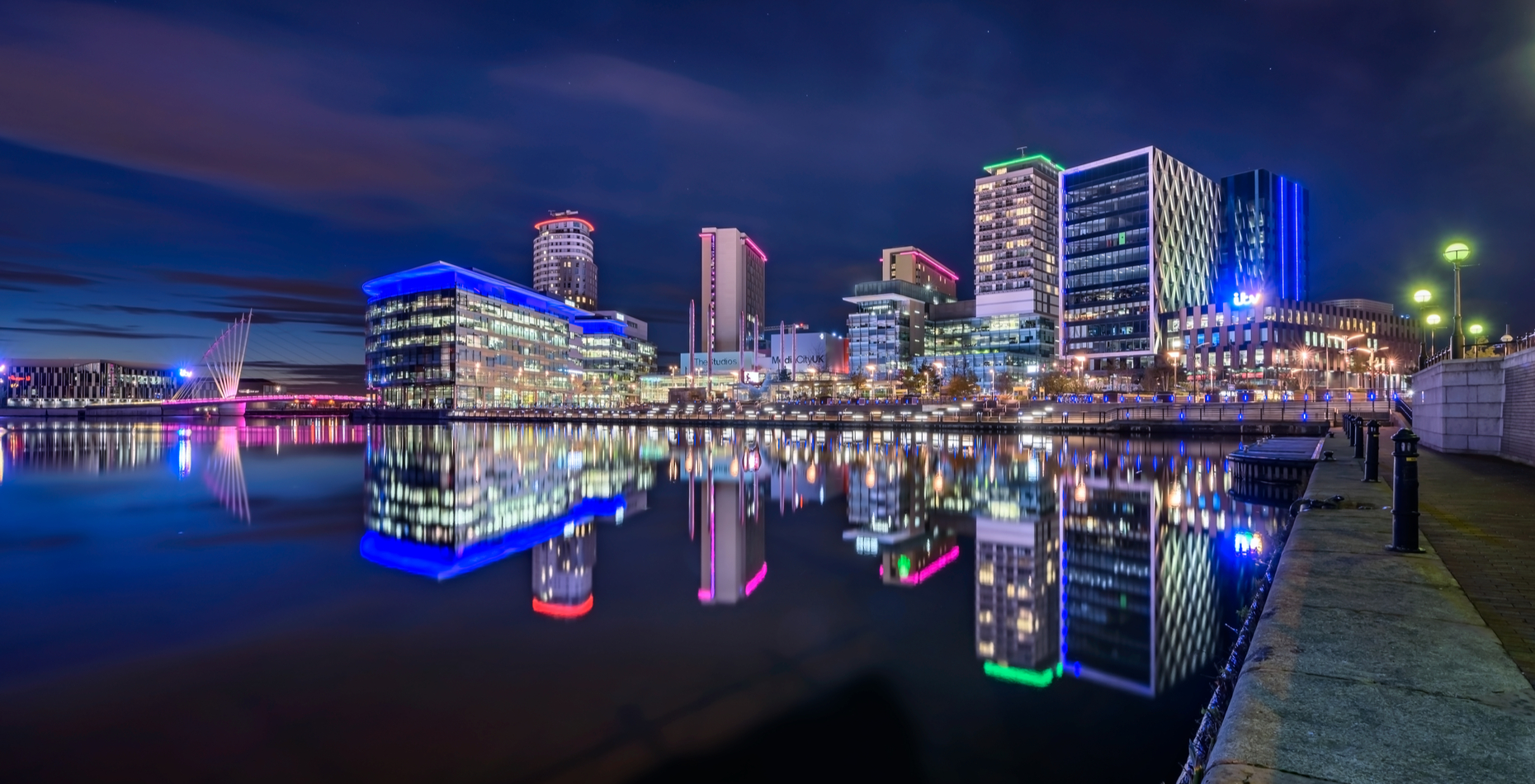 New Homes in Greater Manchester 
Manchester is one of the biggest cities in the UK, famed for its shopping, food and drink scene and sports. However, for those that would prefer to buy a new home in Greater Manchester away from the hustle and bustle of the city, there are many areas that lie outside the centre with easy and quick transport links to the heart of Manchester.
Areas in Greater Manchester
Sale, Chorlton and Didsbury lie south of the city centre, and are popular areas for young professionals. These areas host many sophisticated restaurants and trendy bars, as well as parks allowing you to enjoy some fresh air. For keen hikers, cyclists and horse riders, the Trans Pennine Trail is nearby, where you can enjoy woodland scenery. Manchester's frequent trams and buses connect these areas with the city.
Areas north of Manchester include Oldham, Bury, Stalybridge, and Ashton-under-Lyne. Whilst these towns have a rich history, they are still hubs for shopping and other activities, with tram, train and bus links to Manchester city centre.
Salford is also within Greater Manchester and has a large student population due to Salford University. Here you can enjoy Salford's culture at The Lowry Theatre and The Imperial War museum, as well as a city centre for shopping and eateries.
Mossley and Greenfield are old fashioned villages, which lie on the boarder of Manchester, surrounded by the Pennines. Here you can enjoy dramatic scenery and rolling hills, whilst still being only a short train journey from Manchester City Centre.
Manchester City Centre
Manchester contains two large shopping centres - the Trafford and the Arndale Centre. The Trafford Centre has an extensive range of shops and is located out of the city centre whereas the Arndale Centre is in the heart of the city.
Manchester has a rich culture edge with its numerous museums and galleries. The Museum of Science and Industry is fun for all ages, and show how Manchester's historical industry has made it what it is today.
For football fans, Manchester is home to two world-famous premier league teams. If you prefer a more adrenaline-fuelled experience, be sure to visit the Chill Factore; an indoor ski and snowboarding centre.
Manchester is known for its excellent food and drink scene. Deansgate hosts a variety of glamorous restaurants, whilst the Northern Quarter is the home of quirky bars. If you prefer Asian cuisine, the Curry Mile in Rusholme is abundant in curry houses and shisha bars.
Greater Manchester Transport Links
Manchester Airport lies south of the city centre, easily accessible by regular train and bus services. A local tram service runs between the city centre and the outskirts of Manchester.
Manchester Piccadilly and Manchester Oxford Road train stations host regular services to Liverpool, Birmingham, London and many other UK cities.
The Manchester ring road connects Manchester to motorways and cities in all directions, including links to the M62 and the M56.