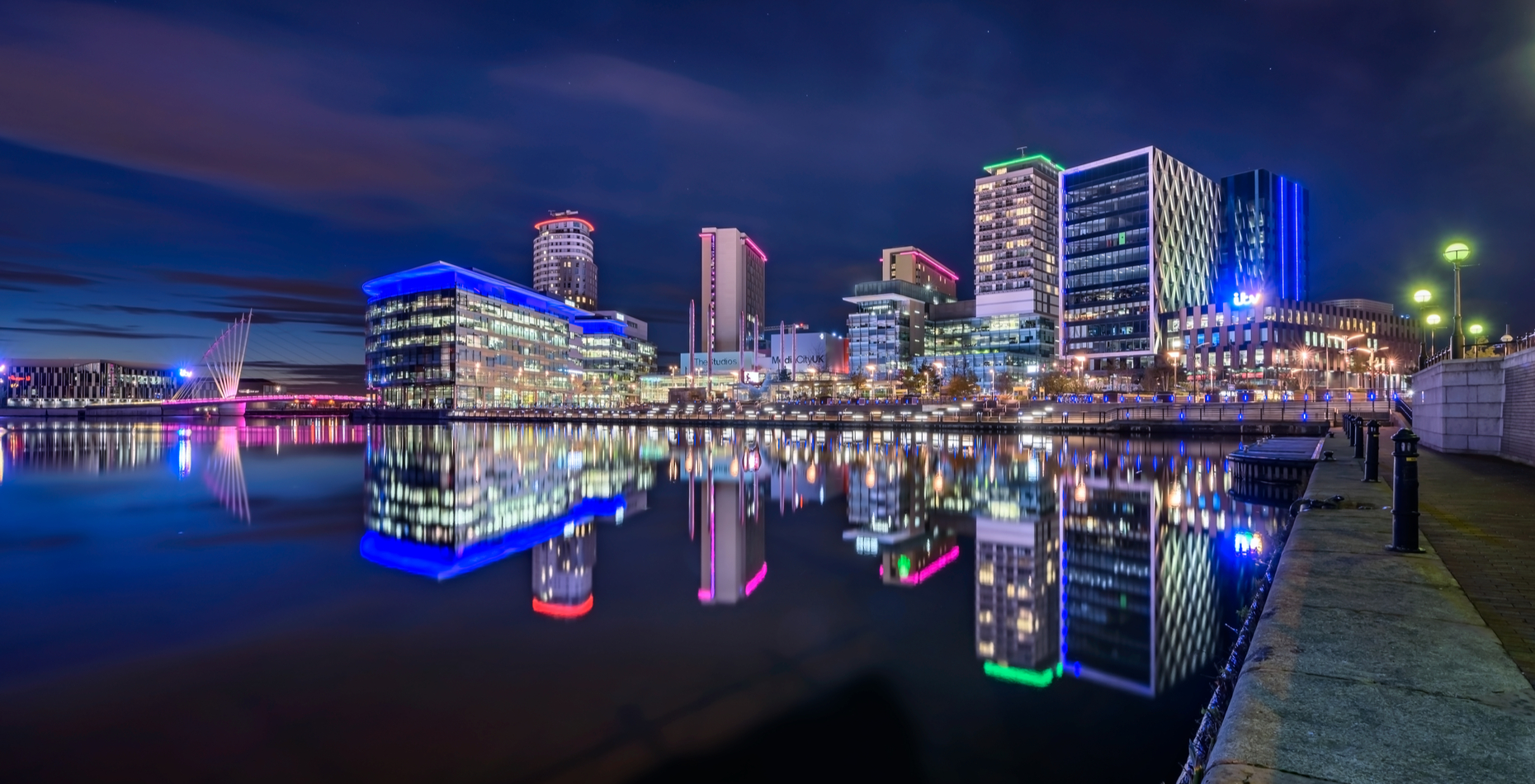 New Homes in Manchester
Live the Life
As one of the biggest cities in the UK, Manchester is famous for its shopping, nightlife, sports and culture and enjoys great transport links, good schools, amenities and attractions.
Manchester Attractions
Manchester has two extensive shopping centres: the Trafford Centre and the Arndale Centre. The Trafford Centre has all your shopping needs in one place. The Arndale Centre is in the heart of the city, and a quick stroll to the nearby Northern Quarter can bag you some unique one-off items.
You won't be short on history in Manchester with its numerous museums and galleries. The Museum of Science and Industry is fun for all ages, and shows how Manchester's industrial background has made it what it is today.
For football fans, Manchester has two famous premier league teams: Manchester City and Manchester United. Reds will enjoy visiting Old Trafford to walk in the steps of their heroes and look back on the history of the Beautiful Game. If football isn't your cup of tea, the Chill Factore is just a stone's throw away offering indoor skiing and snowboarding.
Manchester is home to a diverse food and drink scene. Deansgate hosts a variety of glamorous bars and restaurants, while the Northern Quarter is the most up-and-coming area. For a quieter meal outside of the city centre, Didsbury and Chorlton are brimming with young professionals and trendy bars.
Manchester has the largest student population in the UK, accommodating 4 universities: the University of Manchester, Manchester Metropolitan University, Salford University and Royal Northern College of Music. TV personality and physicist Brian Cox still lectures at the University of Manchester, which is in the forefront of scientific research.
Manchester borders the Peak District, so for those that prefer a peaceful stroll in the countryside, dramatic scenery and rolling hills are just a short drive away.
Manchester Transport Links
Manchester Airport lies south of the city centre and is easily accessible by regular train and bus services.
A local tram service runs between the city centre and the outskirts of Manchester.
Manchester Piccadilly and Manchester Oxford Road train stations host regular services to Liverpool, Birmingham, London and several UK cities.
The Manchester ring road connects Manchester to motorways to cities in all directions, including links to the M62 and the M56.