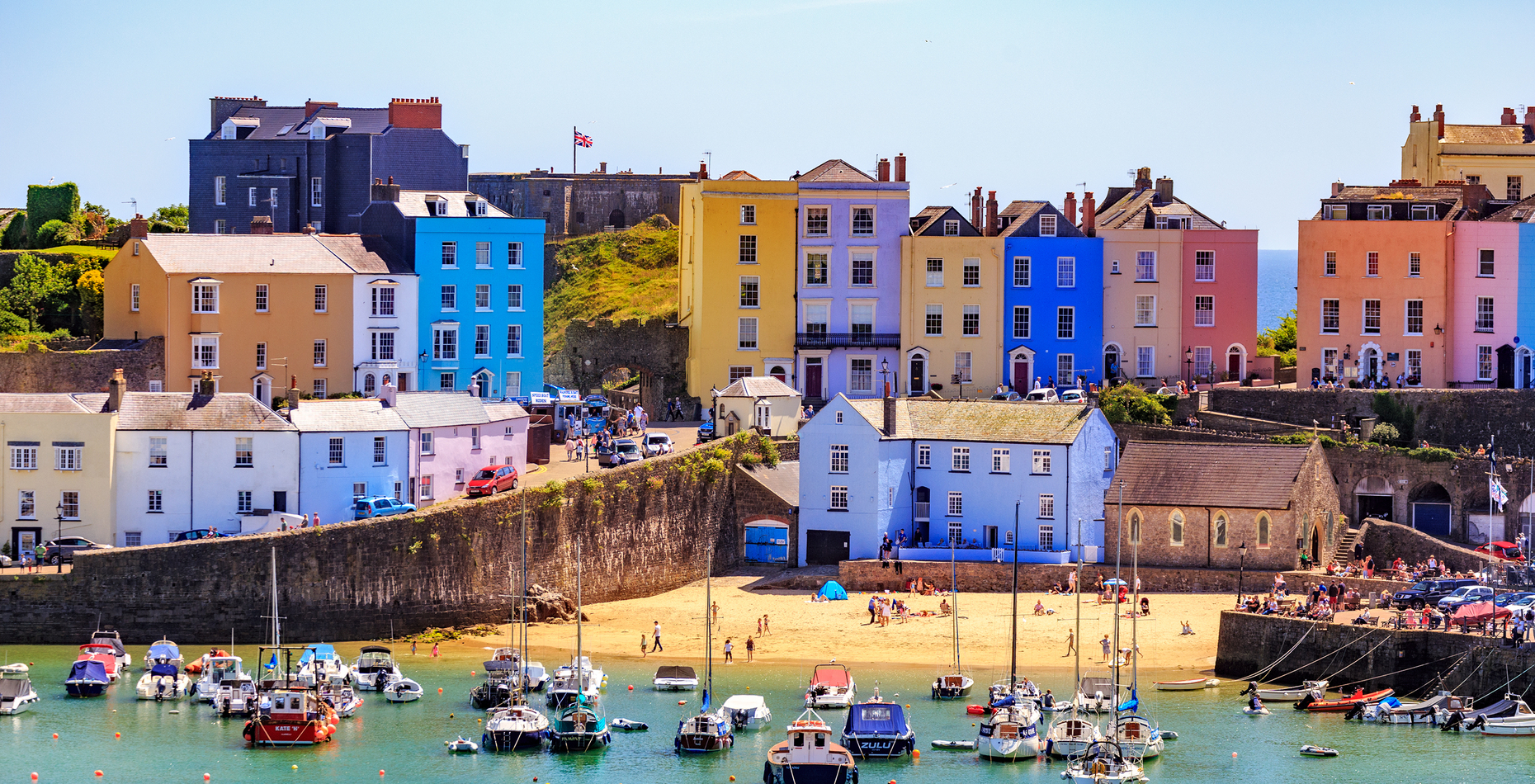 New Homes in Tenby
With an enviable location on the coast of South Wales, Tenby is a historic seaside resort in Pembrokeshire. Less than 10 miles east of Pembroke, houses in Tenby are just over an hour's drive from Llanelli and Swansea, while it's an hour and 40 minutes to Welsh capital Cardiff.
From the sandy North Beach, to Castle Beach and St Catherine's Island with its fort, walk along the Esplanade and soak up the views from Castle Hill afterward. Whether you want to be as close to the harbour as possible, or near Saundersfoot a few miles along the coast, don't miss our developments closest to Tenby below.
Live the Tenby life

Set your sights on a new life on the south coast of Wales with a new home in the lovely seaside town of Tenby. And don't forget to take advantage of offers such as our Movemaker scheme, where we'll arrange the sale of your existing home and eliminate the estate agents' fees in the process.
Things to see and do in Tenby

There are few better places to live in Wales if you love spending as much of your time outdoors as possible. Whether you're building sandcastles on North Beach or going for a dip at South Beach, there's an impressive array of local bays and picturesque beaches to choose from.

Tenby Castle stands guard over the town from its stunning headland vantage point, while Tenby Museum and Art Gallery gives you further insight into the area's local history. Take a relaxing stroll along the Esplanade or enjoy a boat trip over to St Catherine's Island. Meanwhile, your kids will love a day out at Oakwood Theme Park, which is only 10 miles away.
Education

When it comes time to think about your children's education, there are a couple of good schools in the local area to choose from. They include Tenby Church in Wales Primary and Ysgol Hafan y Mor, which are both in the west of town. The Greenhill School on Heywood Lane is the local option for kids to continue their education at secondary level.
Tenby transport links

Tenby has a train station in the heart of town, as well as a coach station and a selection of bus routes. You do need to remember, though, that part of the town's appeal is its idyllic seaside location, so some services may not be particularly frequent. Having your own car can give you more freedom. From Tenby, you can take the A478 to get onto the A477, which in turn heads east towards Swansea, which is around an hour's drive away.
The Tenby property scene

The property market in Tenby has seem some excellent growth in recent years, with prices climbing a lot faster than the average across the rest of Wales and England. Whether you're looking for a new home as close to the waterfront as possible, or you're also interested in the expertly designed 3 and 4 bedroom homes you can find in nearby Loughor, make sure you get the best deal on your new home with offers like our Part Exchange scheme.