Help to Buy in England is changing
From 1 April 2021, changes are being introduced
Explore upcoming changes to Help to Buy
The Government's current Help to Buy scheme in England will end in March 2021 and a new one, just for first-time buyers, will start on 1 April 2021.
Still with just a 5% deposit and a 75% mortgage, first time buyers may be able to borrow up to 20% of the cost of a new Barratt home from the Government, or 40% in London. The amount you can spend on your home will depend on where in England you're looking to buy.
Whether you're an existing homeowner or first-time buyer, find out more about these changes. You could still be eligible to use the current Help to Buy scheme, if you complete on your new Barratt home by 31 March 2021.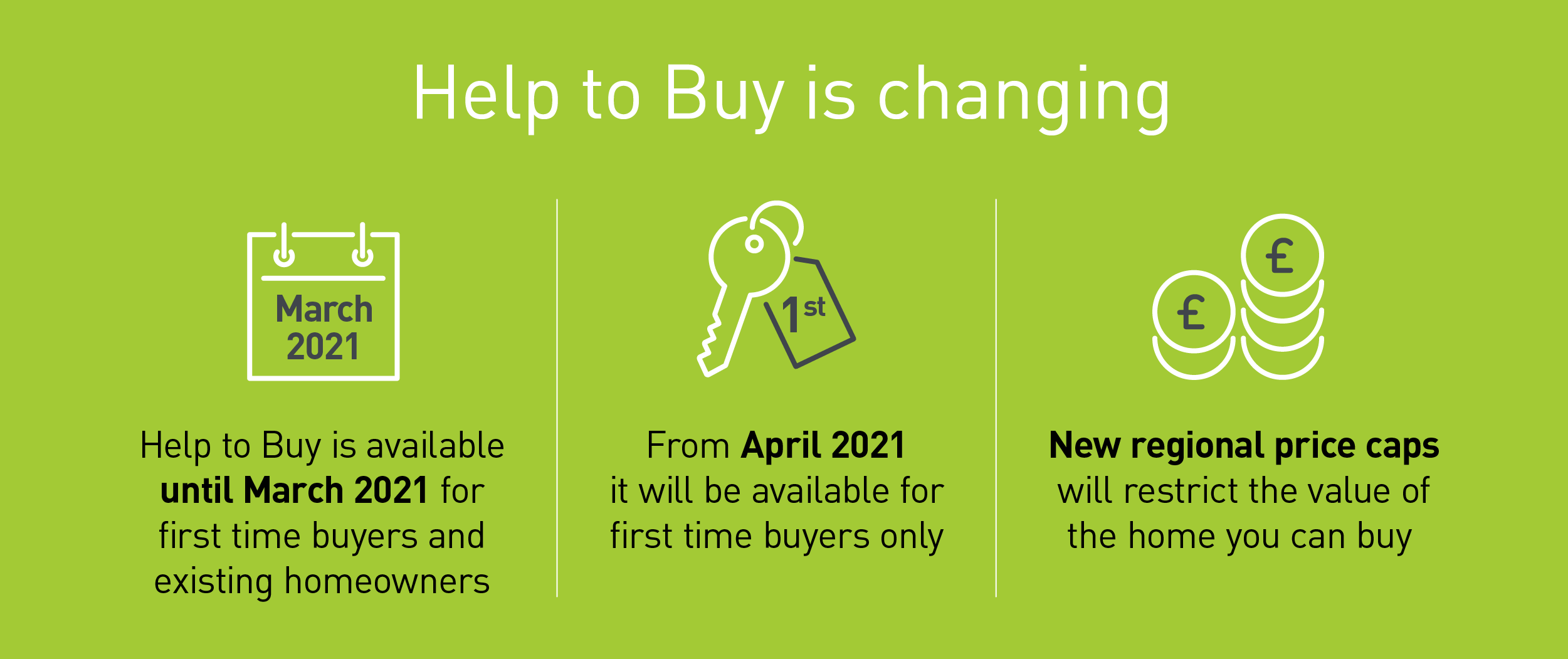 The new scheme will be available exclusively on new build homes with the following regional price caps in England;