9 questions to ask existing owners when buying an older home
Buying a new house is a huge commitment and you should find out as much as you can about a property before you make an offer.
To help you decide whether a property is right for you, you should prepare a list of questions that you'd like the existing owners to answer when you view the property.
If they're showing you around themselves, they might be able to answer them on the spot, but if not, you'll have to wait for the estate agent to relay the information back to you.
1. How long has the house been on the market and have you had any offers?
This can be the most important question you ask. If the property has been on the market for many months, you could ask a follow-up question, why do they think this is?
Have they priced the property too high, has it recently been reduced or has someone withdrawn after discovering something major on their surveyor's report? Nothing is stopping you from asking what the minimum price they'll accept is.
They might decide not to give a figure, but you won't know until you ask.
If the property has been on the market on and off for a few years, it could be that the existing owner is indecisive and isn't committed to selling it.
2. How long have you lived here?
If the existing owners have lived in the property for a relatively short period or if the house has exchanged hands frequently, it might set alarm bells ringing.If either are true, there could be problems with the house that need sorting, but it could also be down to factors beyond your control, such as the neighbours.
3. What's the neighbourhood like and are the neighbours nice?
If you're not familiar with the area, this is your opportunity to ask which amenities are close by.
Ask about local parks and schools, about the crime rate, if there is a neighbourhood watch scheme or if the property is in a conservation area.
Try to find out about the neighbours, as you don't want to move onto a road where other residents are liable to disturb the peace.
Try driving or walking past at different times of the day for a full picture of the area, while speaking to current residents will give you a more in-depth feel for the neighbourhood.
4. Have you done any major renovations or building work on the property recently?
The existing owners should be open about any renovation work they've had done, and should be able to provide relevant planning documents and certificates.If not, you can get a survey later, but it can be helpful to have an idea of any possible structural issues.
If the property is listed, you might not be able to make all the changes you'd like to the interior or exterior and any plans would have to be approved beforehand.
5. Who looks after the property's boundaries?
Property registration documents rarely show who has ownership of boundary structures such as fences, walls and hedges.Deeds also rarely deal with such matters, but you can look in the HM Land Registry's files if this is important to you.
If there are no records on file, speak to the previous owners and current neighbours, and find out if there is an existing verbal or written agreement that dictates who looks after and repairs the structures between the properties.
6. What council tax band is the property in?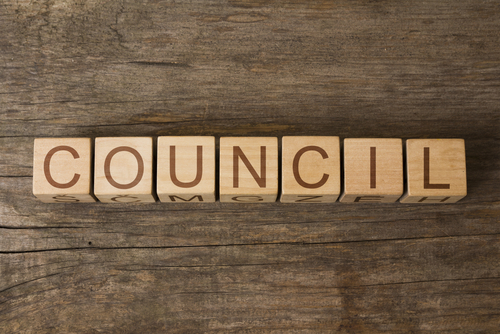 As well as being able to buy the property you need enough money to be able to pay all the bills every month.
You can ask how much they pay for council tax, utility and water bills.
7. Why are you moving?
They could be moving to a bigger property, relocating, splitting up or perhaps have found that maintaining the property is too expensive, or there's an issue with the property that needs resolving.You shouldn't feel like you're being intrusive asking this question. If they have an ongoing dispute with a neighbour they're legally obliged to tell you.
8. What's included in the sale?
Are they planning on leaving their white goods behind?Will the summer house be staying or the children's play area?
If you like their furniture you could ask if they would be willing to do a deal on it. They might include it in the price for free if they're emigrating or downsizing.
Where do the boundaries lie? Good to know from the offset but will be confirmed later on in the conveyancing process.
9. Have you found your next home yet?
If the existing owners have had an offer accepted on a property that they want to buy and are part of a chain already, they'll probably want to move fast and may be more willing to negotiate on price.
If you're not in a chain yourself because you're a first time or cash buyer you could mention this to them.
If they're still looking for a new home, they might not be in a rush so may be holding out for the asking price or an offer that's as close to it as possible.