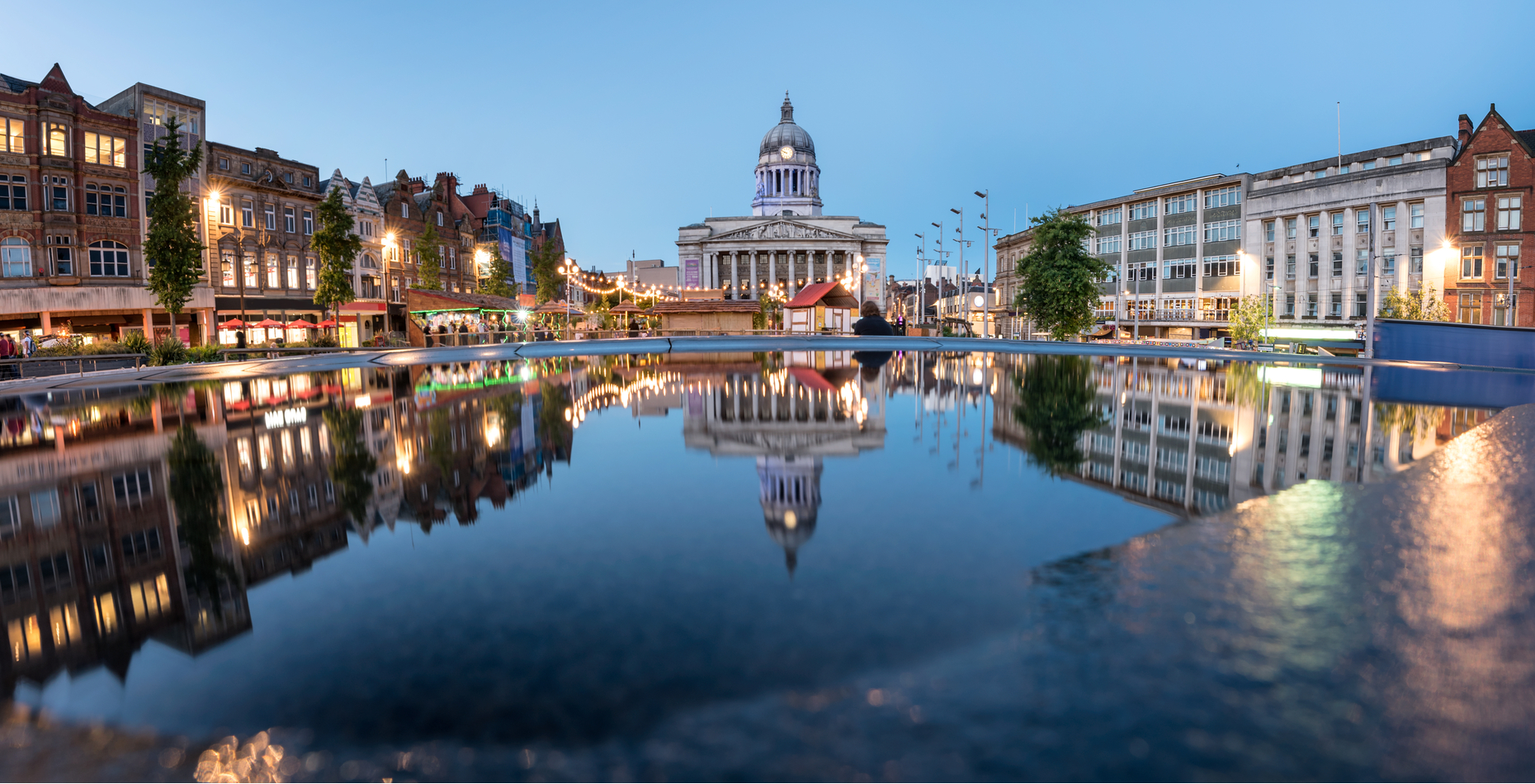 New Homes in Nottinghamshire 
Live the life
With lovely countryside, pretty towns and a lively city scene, Nottinghamshire has it all.
Located in the East Midlands, the county also has a great selection of schools and good transport links. And with a choice of market towns, villages or the city to live in, buying a new home in Nottinghamshire offers you plenty of choice.
Things to see and do
The home of Robin Hood, life in Nottinghamshire will allow you to explore Sherwood Forest. Enjoy over 400 acres of scenery by hiking, cycling or on horseback. Walk among 900 oak trees and spot a selection of birds such as woodlarks, nightjars, willow tits and hawfinches.
A statue of the famous outlaw can be seen at Nottingham castle. Take a walk around the castle grounds and enjoy its gardens and views of the city.
A tour of Nottingham's underground caves is an interesting day out. Built from sandstone, they were previously used as housing, cellars and storerooms. Also built within sandstone is Ye Olde Trip to Jerusalem, which claims to be the oldest pub in England.
More of Nottinghamshire's history can be explored with a tour of the Galleries of Justice, or a visit to Wollaton Hall. Set in 500 acres, the Elizabethan mansion and deer park was the setting for the 2012 Batman film, The Dark Knight rises.
Enjoy bars and galleries at the part of Nottingham known as the Lace Market; historically an area where Nottingham's renowned lace factories were located.
Visit Nottingham's sporting highlights, such as the National Ice Arena, where Torvill and Dean famously learnt to skate, the football grounds of Nottingham County and Nottingham Forest, and the Nottingham County Cricket Club.
Education
Alongside a selection of primary and secondary school and colleges, you'll also find The University of Nottingham and Nottingham Trent University. The University of Nottingham offers one of the UK's broadest selections of courses.
Transport links
Nottinghamshire's location means it has great transport links by rail, road and air.
London St Pancras can be reached in just one hour 45 minutes with East Midlands Trains. With several stops across the county, their trains will take you to Worksop, Creswell, Newstead and Newark. The rail provider operates as far north as Liverpool (two hours and 44 minutes) and Norwichin the east.
You can also get a direct train from Kings Cross, London to Newarkwith East Coast trains which takes just 90 minutes. Cross Country trains offers journeys from as far north as Aberdeen in Scotland and a far south as Penzance with connecting trains to Nottingham.
Close to major motorways and connecting A roads, Nottinghamshire is easily accessible by car.
If you're travelling from the South, Nottinghamshire can easily be reached via the M1 and A1. The M4, M5 and M42 connect the M1 from the South West, West Country and South Wales.
Those travelling from Wales can connect to motorways from the M6 in North Wales and the M4 in South Wales, while those coming from the North West can join connections from the M62, M60, M1 and A50.
East Midlands Airport is the nearest airport (48 minutes), where you'll find domestic and international flights. Train connections can be found at East Midlands Parkway just 10 minutes from the airport, while the Skylink bus service operates 24 hours a day into Nottingham Broad Marsh Bus Station.