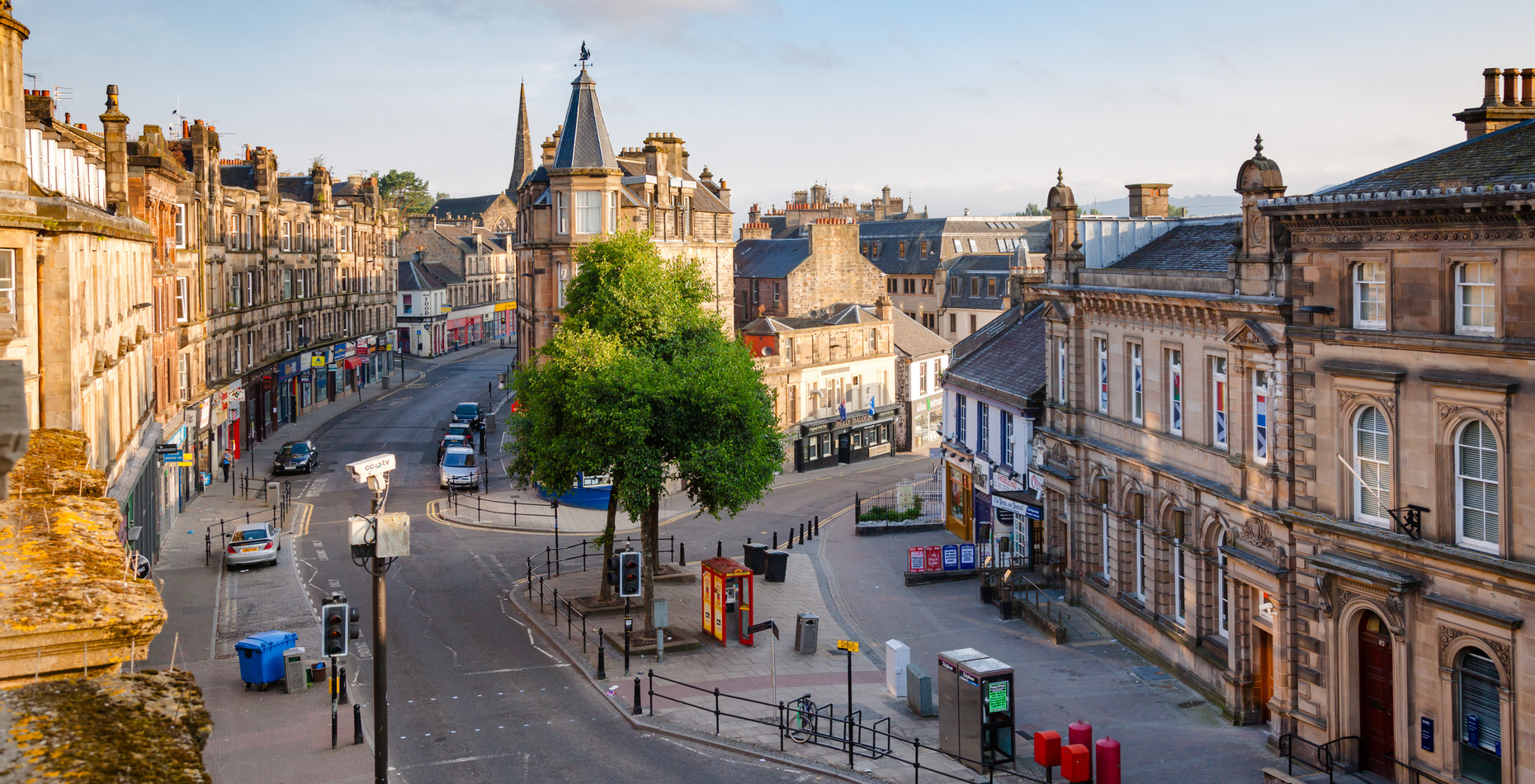 New homes in Stirling 
A lovely city in central Scotland, Stirling is close to Falkirk and Cumbernauld. Just over half an hour to Glasgow, you can get to Scottish capital Edinburgh in less than an hour by car or train, while new homes in Stirling are 20 minutes from Motherwell.
Famous for its castle – perching atop a cliff as the city cascades down below it – you've also got the iconic National Wallace Monument nearby. Whether you're visiting the Old Town Jail or heading over to Loch Lomond, start exploring our developments closest to Stirling below.
We have a range of offers to help you move sooner.
Live the Stirling life

Thanks to its impressive history, culture and welcoming atmosphere, Stirling is an attractive place to live. Even more so when you take advantage of one of our latest offers, including the stress free Part Exchange scheme.
Things to see and do in Stirling

Stirling Castle is a local highlight in more ways than one. Sitting on top of Castle Hill, it watches over a number of approaches to the city, promising a glimpse into the rich history of both its walls and the city as a whole. A royal residence dating back to the Middle Ages, further central landmarks include Stirling Old Town Jail, Mar's Wark, the Star Pyramid and Mercat Cross.

Enjoy trips to the Stirling Smith Art Gallery and Museum, Kings Park and Victoria Square, or visit the Robert the Bruce Statue and the William Wallace Monument just outside town. Nearby natural attractions include Carron Glen Wildlife Reserve, Cambus Pools Nature Reserve, Queen Elizabeth Forest Park and Loch Lomond and the Trossachs National Park. And don't miss the Falls of Falloch or the views from Gillies Hill and Myreton Hill.
Education

If you're looking for good schools for your kids, Allan's Primary School, near the centre of town, is ranked among the best options for younger children. Riverside Primary on Forrest Road is another central choice, while Castleview School and Our Lady's RC Primary are in the north of town, close to the southern bank of the River Forth.

For older kids, Stirling High School and Wallace High School are two of the top-rated options in the area. Over in Dunblane, which is around seven miles north of Stirling, Dunblane High School is ranked among the very best secondary schools in Scotland.
Stirling transport links

With an array of local bus routes, it's easy to get around Stirling and the local area, with services heading to attractions such as the Bannockburn Experience and the Wallace Monument.

The train station on Goosecroft Road offers services to Glasgow which take around half an hour, while it's a slightly longer to Edinburgh. You can use the nearby M9 motorway to reach the Scottish capital in around 50 minutes, while it's 40 minutes along the M80 to Glasgow.
The Stirling property scene

Stirling has seen some strong growth in property prices over recent years, contributing to the overall strength of the Scottish market. In fact, Stirling's performance has seen it included in the top 10 for best performing places anywhere in the UK.

Whether you're settled on finding a cosy terrace or city centre apartment in the heart of Stirling, or you'd also consider buying a new home - perhaps with a lot more space - in Kirkintilloch to the south west of town, don't miss offers such as our Movemaker and Part Exchange schemes. With these, we could remove the need to pay any estate agent fees when selling your current home, and even act as a guaranteed buyer to help your move go as smoothly as possible.
Nearby Locations
Locations Nearby Stirling