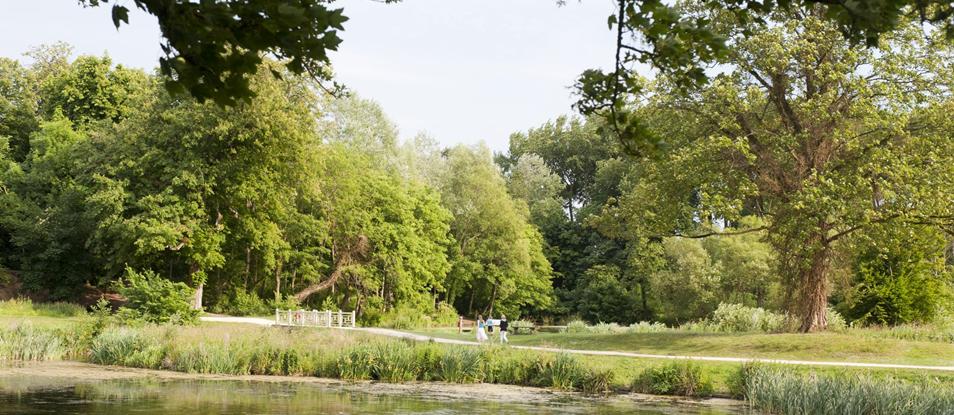 New Homes in Swindon
Located in South West England in Wilshire, Swindon is a large town midway between Bristol and Reading. As you can catch a train to London in an hour, houses in Swindon are viable if you want to commute to the capital.
When you're ready for some down time, you've got the beautiful Cotswolds nearby, while closer to town you've got Coate Water Country Park and Lydiard Park. With everything from designer outlets to leisure centres, supermarkets and restaurants, don't miss our developments closest to Swindon below.
Live the Swindon life
A vibrant town that offers something for everyone, Swindonappeals to a wide variety of homebuyers. From its top transport links to a selection of good schools and great access to the surrounding countryside, there's a lot to look forward to when you buy a new home in Swindon. Even more so when you do so through our Movemaker scheme, an initiative where we'll pay your estate agents' fees if you have an existing home to sell as part of your move.
Things to see and do in Swindon
Swindon is set into picturesque countryside, boasting beauty spots such as Coate Water Country Park. Stanton Country Park and Jungle Parc are well worth a visit, along with the Cotswold Water Park. Just to the south of town you'll find Hackpen Hill and Barbury Castle, while Faringdon Park and Swindon Steam Railway Museum are to the west.
Back in the town centre, Swindon Museum and Art Gallery is a must-visit, along with the Museum of Computing. Take in the views from Lawns Park and go for a stroll around Town Gardens, or head to ATB Skatepark for a slightly faster pace. Whether you're playing golf at one of the local clubs or exploring a country estate, the town centre has all the shops, bars and restaurants you need.
Education
As one of the South West's largest hubs, there are plenty of great schools in the Swindon area. Top local primaries include Drove Primary School and Croft Primary School. To the east and south of the town centre respectively, both of these schools are rated as outstanding by Ofsted. The same goes for Royal Wootton Bassett Academy, one of Swindon's most sought-after secondary schools.
Swindon transport links
Swindon is very well connected and is even popular among commuters to London. Trains to the capital from the town's central station take just 50 minutes, while it's only 20 minutes to Bath, 25 minutes to Reading and 35 minutes to Bristol. The town is also close to the M4 motorway, which passes to the south of Swindon and provides easy access to places such as London, Reading and Bristol.
The Swindon property scene
Swindon's popularity among commuters means there's a strong property market in the town, which will always benefit from those superb links to places like Bristol and London. A great place to invest for the future, there have been some excellent new build developments in Swindon recently, including our Canalside @ Wichelstowe site.
Perfect if you're searching for a 1 or 2 bed apartment with a beautiful setting, you could use the Government's Help to Buy South West scheme to purchase your new property here. You can also read more about our own programmes on our latest offers page.
Nearby Locations
Locations Nearby Swindon
Locations Within Swindon