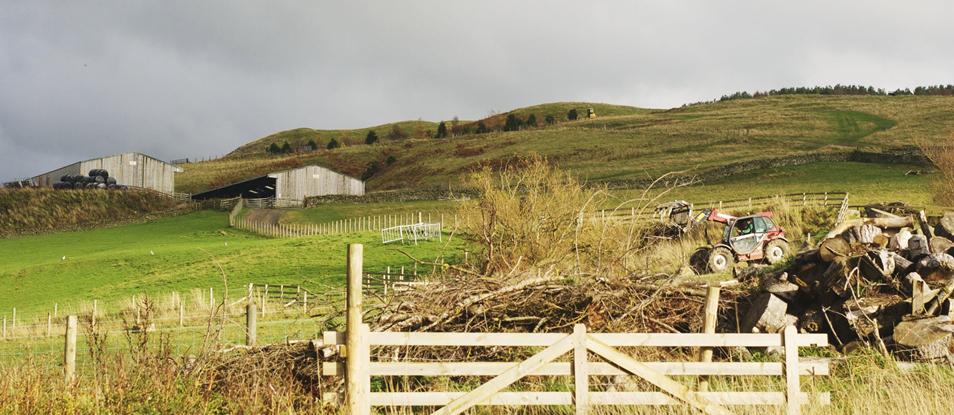 New Homes in Galashiels 
If you dream of living in a stunning Scottish Borders town surrounded by breathtaking scenery, new homes in Galashiels could be perfect for you. Known as Gala to the locals, this town in southern Scotland is 30 miles south of Edinburgh, which is less than an hour's journey by road or rail.
It takes a bit longer to get to Glasgow, while the same goes for hotspots like Newcastle in the North East of England. An unbeatable place to live if you love exploring picturesque natural landscapes, start your search below when you view our latest developments near Galashiels.
Lying in the heart of the Scottish borders, Galashiels has its history rooted in the textile industry. Today it's a busy town offering residents a selection of things to see and do, along with easy access to surrounding areas.
Things to see and do
The town's most impressive feature is its war memorial created by local sculptor Thomas Clapperton. It was built in memory of the 635 men from the town killed during the First World War.
The Old Gala House and Scott Gallery spans five centuries and has a fascinating history, being once home to the Lairds of Gala. It boasts a permanent collection plus areas for interesting temporary exhibitions throughout the year.
Those buying a new home in Galashiels will also be able to visit historic Abbotsford, which was home to the 19th century writer and romantic poet Sir Walter Scott, best known for works such as 'Lady of the Lake'. Here you can discover the historic house and view a selection of fascinating objects. Its location on the banks of the River Tweed showcases the landscape that inspired the literary work of Scott. It also has a Family Play Trail which invites you to follow a path through trees and past an old woodcutter's village and children will be delighted when they come across a house on stilts, activities and cradle swing. The highlight, however, is the wooden fortress to which the trail leads offering hours of fun.
Melrose Abbey is just over three miles from Galashiels. The ruins were originally an abbey founded in 1136 for David I. The surviving remains however, are from the early 15th century and are worth visiting just to witness their beautiful decoration and sculptures. It's also the burial place of Robert the Bruce's heart, which is marked with a stone plaque.
Galashiels Transport links
Galashiels has strong transport links whether you are travelling by road, bus or air.
For those arriving by road, three major routes link Galashiels to central Scotland and the north of England. It takes less than 60 minutes to reach Edinburgh, while Glasgow takes around 90 minutes to get to. Carlisle and Newcastle are also within easy reaching taking around one hour 25 and two hours respectively.
If you are using public transport, there is a strong network of buses with an hourly service to Edinburgh and daily service to Glasgow and Newcastle.
There isn't a train station in Galashiels; however there are stations at Edinburgh Waverley, Carlisle and Berwick-upon-Tweed, with connecting bus services to Galashiels.
For those arriving by air, Edinburgh Airport is easily reachable in around one hour 25, Glasgow is reachable in just over two hours and Newcastle Airport can be reached in one hour 45.
Nearby Locations
Locations Nearby Galashiels