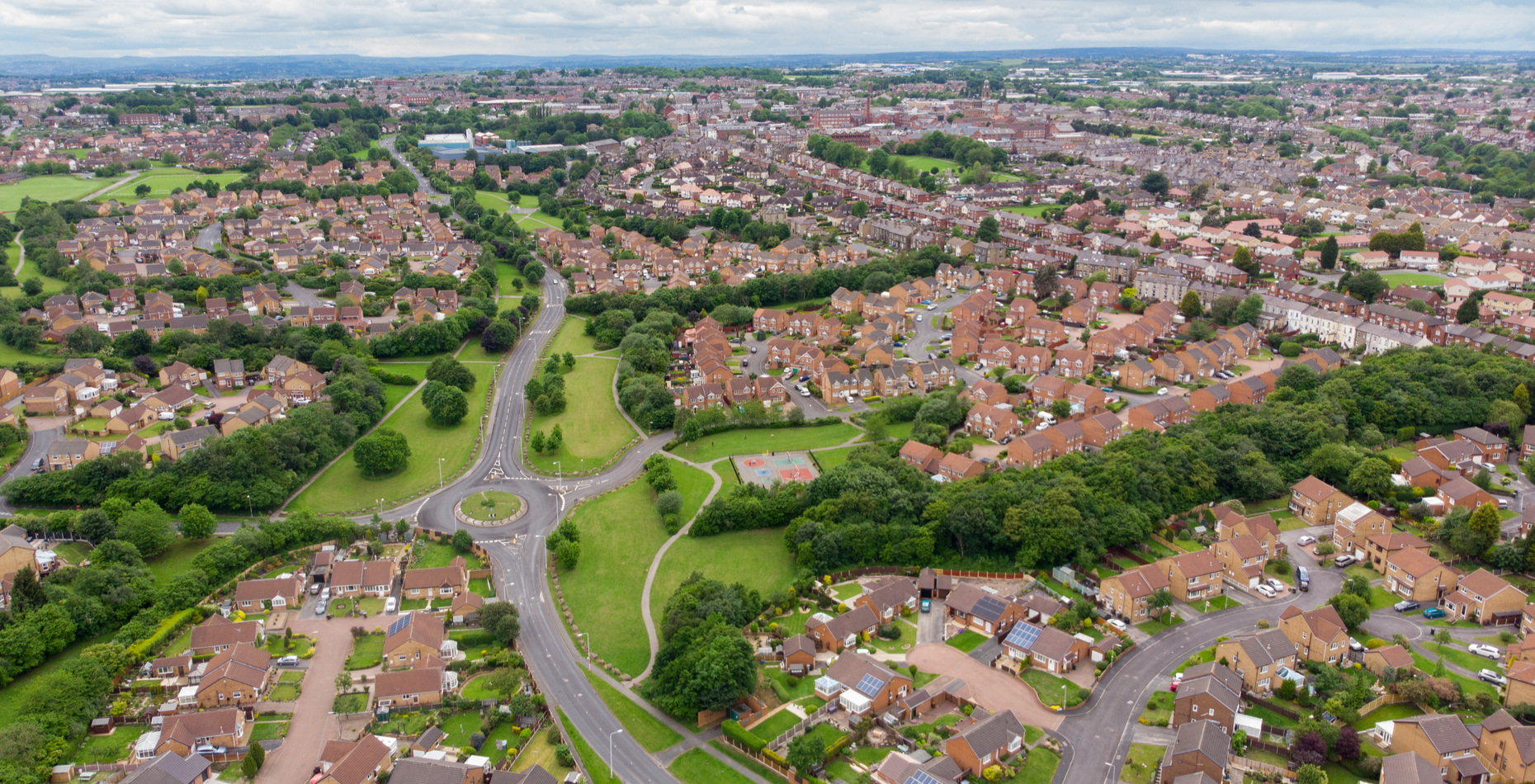 New homes in Morley
Live the Life
Morley is a hilly town located in West Yorkshire, close to Leeds and just a short drive away from the beautiful Yorkshire Dales. Whether you're walking in the countryside, shopping at the local market or venturing into neighbouring cities, there's something for everyone to enjoy close to your new home in Morley.
Things to see and do
Morley is a historic market town, with one of its most treasured attractions being the regular indoor market which is open six days a week. Other sights in the town include Beryl Burton Gardens, the Town Hall and the Ernie Wise statue, along with green spaces at Scatcherd Park, Hembrigg Park and Dartmouth Park. Once a year on St George's Day, the town hosts an impressive parade that's the largest of its kind in England.
If you're moving to the area with your family, there are lots of great child-friendly attractions close to the town including Ponderosa rare breed farm and Diggerland Yorkshire. Middleton Railway and Manor Heath Park are also nearby, while Oakwell Hall Country Park is ideal for an afternoon stroll.
For longer walks, Yorkshire Sculpture Park is a good place to spend a few hours, while the beautiful Yorkshire Dales are close to the town and have endless walking and cycling routes. Other places of interest in the local area include Bagshaw Museum, the National Coal Mining Museum and White Rose Shopping Centre.
Education
If you're moving to Morley with a family in tow, it's good to know that there are a number of excellent schools in the local area. Westerton Primary Academy, Morley Victoria Primary School and The Morley Academy are all rated 'Outstanding' by Ofsted, and Elliott Hudson College offers further education nearby.
If your children want to take a degree course while living at home, the University of Leeds, Leeds Trinity University and Leeds Beckett University are within commuting distance.
Getting to Morley
Located near the M62 and close to the city of Leeds, Morley has good transport links, making it a popular commuter town. The town's train station has services to Huddersfield and Leeds, which is ideal if you don't want to drive to work.
The journey to Leeds from Morley takes 15 minutes by car or under 10 minutes by train, while Bradford can be reached in 25 minutes and Wakefield in 20 minutes by car. The train to Huddersfield takes less than 20 minutes.
If you're travelling to London, the journey by car takes over three hours 30 minutes, but the train is much quicker with a journey time of two hours 30 minutes and one change at Leeds Station. If you're travelling abroad, Leeds Bradford Airport is around 30 minutes away from Morley.