Back
Interior inspiration: Tips for decorating your new build house
One of the biggest draws of new build houses is the fact they provide a completely blank canvas where you can unleash your inner interior designer. You don't need to replaster the walls, tear down ancient wallpaper, knock down walls or install a new bathroom suite - instead, your house is good to go as soon as you move in.
Whether you want to put up shelves or buy new furniture, how should you actually go about decorating your new home? Here are some of our top tips to get you started.
Set your budget
First things first - make sure you have a realistic budget for decorating your house. Take everything into account - from paint to furniture and soft furnishings - so you don't underestimate your costs. Once you have a budget, prioritise the expenses that will make the biggest impact, instead of focusing on small, costly items that won't make a huge difference to the overall look of your new home.
Tackle one room at a time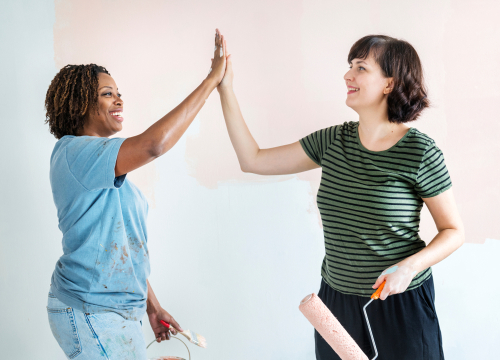 Decorating a new house can be daunting, but by tackling the job just one room at a time it'll be much more manageable. Start with the most popular room - whether that's the living room, kitchen or master bedroom - so you can get it in order as soon as possible. Progress room by room, finishing with the least important space in the house such as the downstairs toilet or guest bedroom.
Start with the small tasks
When decorating, go for the easy wins to begin with. Avoid heavily skilled tasks and instead start with jobs that you can handle quickly like hanging pictures in the hallway or putting up some curtains in the bedroom. You can progress to bigger projects - like in-built wardrobes and bespoke shelving - when you're feeling a little more settled in your new home.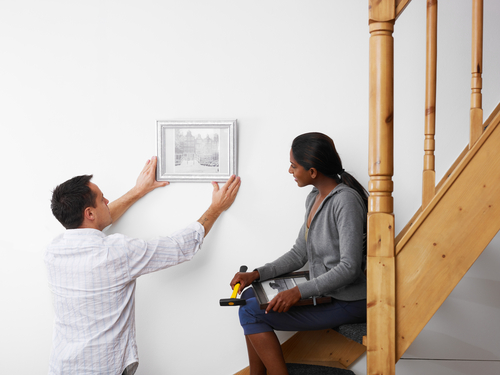 Incorporate texture into your home
Different textures - from velvet to silk and rustic wood to smooth brushed metals - can make a big impact on the decor of your home with very little effort required. Consider the use of soft furnishings, furniture, and rugs to bring a mixture of textures into your home, creating a modern yet homely look.
Carefully consider your use of colour
When painting walls or choosing accent colours for your rooms, make sure you pay attention to the impact of your colour choices. Cool, soothing colours are ideal for bedrooms, while vibrant tones can bring energy to living rooms and kitchens. When choosing a secondary colour to compliment your walls and other furnishings, use the colour wheel to find something that is either close to your original hue, or totally opposite for maximum impact.