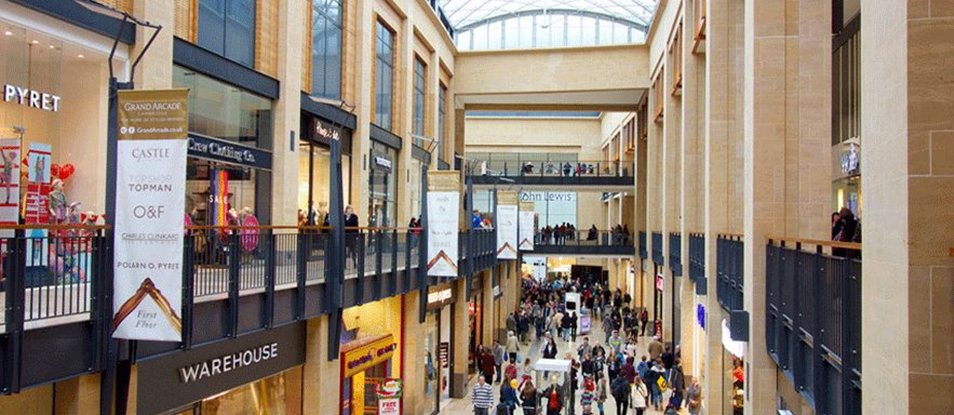 New Homes in Ely 
One of the smallest cities in the UK, Ely rests predominantly on the western bank of the River Great Ouse in the East of England. Located within Cambridgeshire, houses in Ely are only around 15 miles from Cambridge itself and just under 30 from King's Lynn in the opposite direction along the A10.


Peterborough is a similar distance from Ely, while Norwich and Ipswich are both around 50 miles away and London is 70 miles to the south. You can take a look below to read more about the local area, as well as to browse our latest developments near Ely.

Make the Move
Ely is a lovely Cathedral city in East Cambridgeshire. With independent boutique shopping, great cultural sights and good transport links to nearby towns and cities, including London; new homes in Ely are an ideal choice.
Transport links
The city is located just off the A10, with Ely Station providing train services on the Fen Line from Cambridge to King's Lynn. Travelling by car, Cambridge is 35 minutes away while the train takes just 15 minutes. A car journey takes 35 minutes to Bury St Edmunds, 20 minutes to Newmarket, 45 minutes to Peterborough and one hour and 15 minutes to Norwich. King's Lynn is 45 minutes away by car or 30 minutes by train.
To reach London, a car journey takes an hour and 40 minutes while the train from Ely to Finsbury Park takes one hour and 15 minutes. The closest major international airport is London Stansted, taking 50 minutes to reach via the M11 and A11.
Places of interest
The city's most iconic sight is Ely Cathedral, a lovely building with a history dating back to Norman times in the 11th century. Other places of historical interest include Oliver Cromwell's House, which recreates life during the 17th century. Ely Museum is found in the city's former prison, and brings local history to life with exhibits including original gaol cells, Roman remains and eel hunting equipment.
In the wider area, Burwell Museum, The Farmland Museum and Denny Abbey, and Prickwillow Drainage Engine Museum tell the story of The Fens. The Eel Trail is the city's self-guided art tour.
Outdoor attractions and stately homes in the local area include the National Trust Wicken Fen and the National Trust Anglesey Abbey Gardens & Lode Mill. Other places of interest include the National Dragonfly Project in Wicken.
For sports fans, Sedgeway Equestrian Centre and Witcham Equestrian Centre are nearby, while neighbouring Newmarket is home to the National Horseracing Museum and Newmarket Racecourse. Mepal Outdoor Centre is popular activity centre in The Fens. The University of Cambridge train for the annual boat race on the River Great Ouse in Ely, while Ely City FC play at Unwin Sports Ground.
Alongside its independent shops, Ely has a number of markets including a regular and a Saturday craft market.
Educational facilities
King's Ely is an independent day and boarding school in the city, while higher education is provided nearby at the world-renowned institution, The University of Cambridge. Anglia Ruskin University also has a campus in Cambridge.