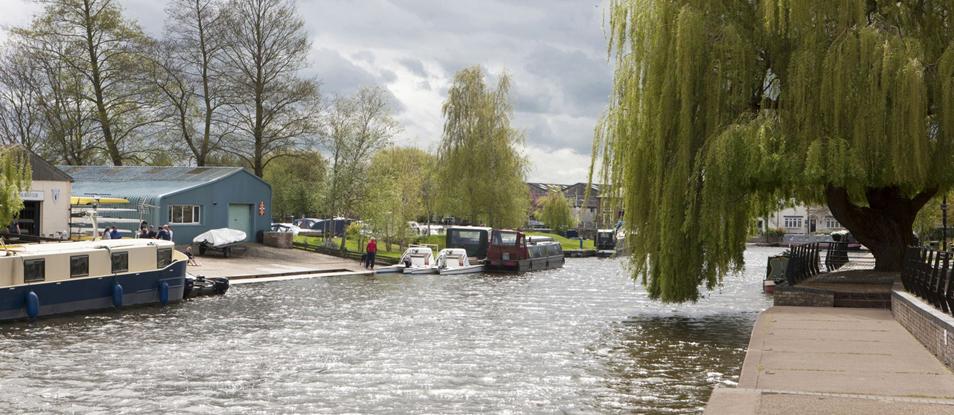 New homes in Cambridgeshire
Live the life
New homes in Cambridgeshire provide an ideal setting to live. With its historic city, lovely villages and surrounding countryside, it also has great transport links and good schools.
Things to see and do
Living here will give you access to the historic city of Cambridge. Home to the world famous University of Cambridge, the institution's colleges have greatly impressive architecture. Admire the buildings either by foot or from the water by taking a punting trip down the River Cam. The Bridge of Sighs, Wren Library and Trinity College are just some of the landmarks you'll pass on your trip.
Nine museums are found within the university such as the Fitzwilliam which has collections of antiquities, illuminated manuscripts and paintings by masters such as Hogarth, Constable and Gainsborough. Other historic treasures can be found at the Museum of Archaeology and Anthropology, with a highlight being objects from the travels of Captain James Cook.
Shoppers are well served in Cambridge with a collection of high street names and one off boutiques. A variety of coffee shops, bistros and restaurants can also be found throughout.
Cambridge has several festivals and events throughout the year, meaning you'll always have something to do in your spare time. Discover new bands at the Cambridge Folk Festival, and sample real ales at the Cambridge Beer Festival. There are also choral Christmas performances put on by King's College at their Festival of Nine Lessons and Carols, which is broadcast live on Christmas Eve by the BBC.
Education
There are a wide variety of schools for children of all ages throughout Cambridgeshire, making all areas great for families. You'll also find various higher education establishments such as the renowned University of Cambridge.
Transport links
Cambridgeshire has great transport links by road, rail and air.
London is just under 50 minutes away, with high-speed services to King's Cross and Liverpool Street.
Those coming from the North of England, and Scotland, can get to Cambridge via connections at Peterborough, while regional services are offered from Birmingham and the Midlands, East Anglia and the North West.
London can be reached in just over 90 minutes via the M11. Motorists from the North can be connected to Cambridge via the A1 and M1, while the A14 takes drivers from the east and west into the city.
The closest international airport to Cambridge is London Stansted which is just 30 miles South of the city.
London Gatwick (one hour and 34 minutes), London Heathrow (one hour and 24 minutes) and Birmingham International Airport (one hour and 32 minutes) can also be easily reached.