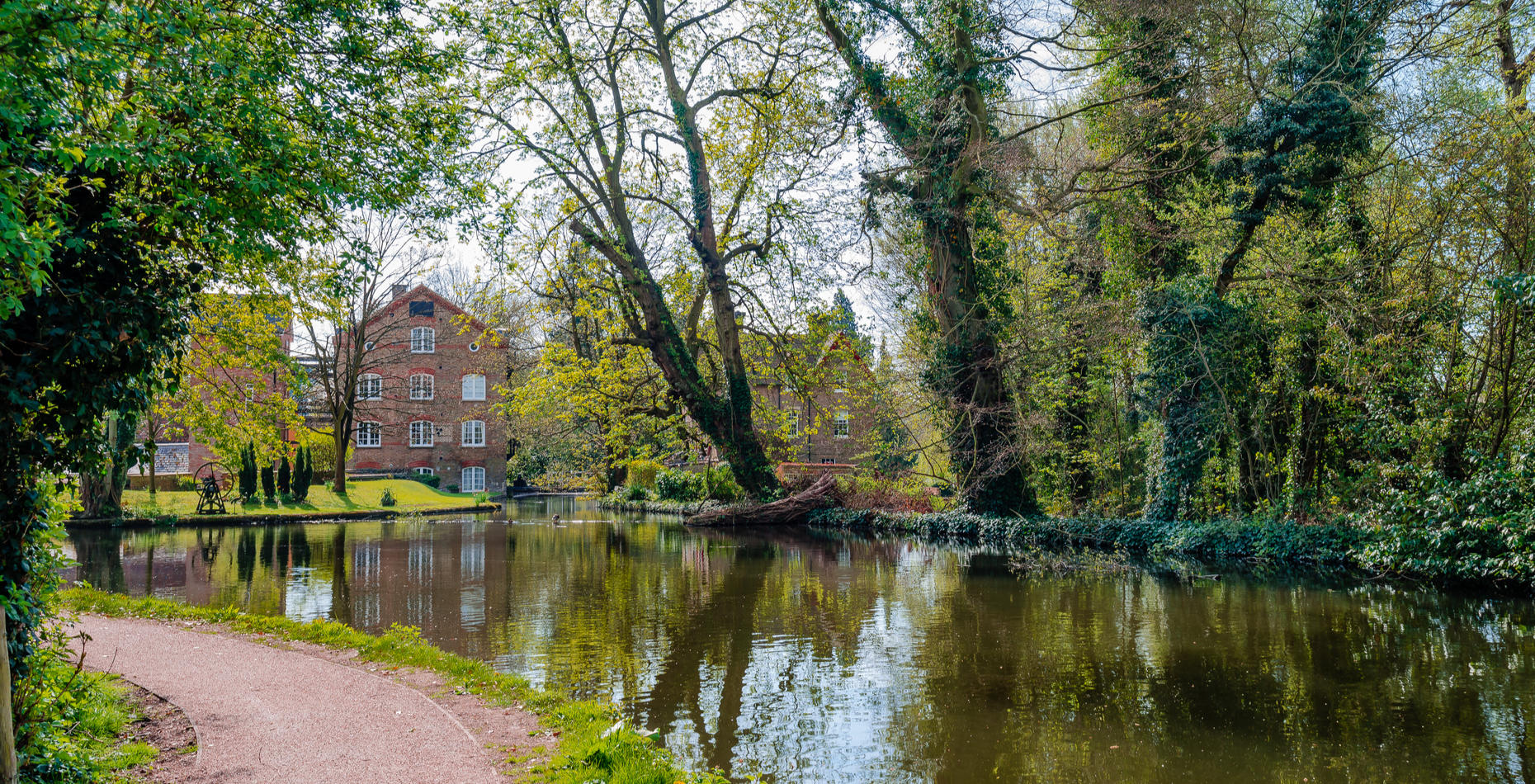 New Homes in Watford
Make the Move
Located within the M25 boundary with regular transport links into London, new homes in Watford are popular with city commuters who prefer to live outside of the Capital. The Hertfordshire town's population stands around 90,000, with residents benefiting from great facilities in Watford and the surrounding areas. With Barratt Homes you can find great homes and flats in Watford for sale right now!
Transport links
Watford has great transport links by road and rail both into London and further afield. Located close to both the M25 and M1, the town also has three railway stations - Watford Junction, Watford High Street and Watford North. The London Overground service runs from Watford Junction through to London Euston. The town also links with the Metropolitan underground line.
A journey from Watford Junction to London Euston takes just 15 minutes via the London Midland Service, making it a popular commuter route. Travelling further afield by car, Watford is an hour from Reading, one hour and five minutes from Oxford and 40 minutes from Milton Keynes. A journey by car to Birmingham takes an hour and 45 minutes by car or one hour and 10 minutes from Watford Junction on Virgin Trains.
Watford's closest airport is Heathrow, there's no direct train from Watford to Heathrow - instead, travellers must go via Hemel Hempstead or London Paddington. There are buses to the airport however, while a car journey takes just 30 minutes along the M25.
Places of interest
Watford has plenty of parkland both in and outside of the town for residents to enjoy. Cassiobury Park is the town's principal park, with a choice of sporting facilities and children's play areas across 190 acres of grassland and wooded areas. Oxhey Woods Local Nature Reserve is just a short drive away, while Cheslyn House and Gardens is described as 'Watford's best kept secret'. Other natural attractions include Whippendell Woods, Rickmansworth Aquadrome Nature Reserve and Aldenham Country Park.
Bhaktivedanta Manor, established with the help of George Harrison, is owned by the International Society for Krishna Consciousness (ISKCON). The manor is ISKCON's largest property in the UK, and welcomes around 60,000 visitors each year.
Watford Palace Theatre and Watford Colosseum host a varied calendar of productions throughout the year, including live music, comedy and drama. Watford Museum and Hertfordshire Fire Brigade Museum also offer historic insight into the town.
Popular days out include visits to the Warner Bros Studio Tour London - home of the Harry Potter Studio Tour - which is a short drive north of Watford. The Ruislip Lido Railway is Britain's longest 12" gauge railway.
Educational facilities
Local universities include the University of Hertfordshire and the University of Westminster. London's many universities are also within travelling distance.