New Homes in Dartford
A town within its own borough in Kent, houses in Dartford are hugely popular for their proximity to Central London in the South East. Around 16 miles from the heart of the capital, there are trains to Charing Cross that take under 50 minutes. Places like Maidstone and Tonbridge are just half an hour's drive away too.
With the Bluewater Shopping Centre on the edge of town, other local attractions include Oakfield Park, Brooklands Lake and Darenth Country Park. Whether you want to be close to the centre or in an area like Longfield or Belvedere, don't miss our new homes in Dartford below.
Live the Dartford life
Dartford is an appealing place to live on account of the good local schools, plentiful attractions and top transport links, not to mention the town's rich history. A great option if you want to live close to London but not in a central part of the capital, don't miss offers like our Movemaker initiative when you buy your new home in Dartford.
Things to see and do in Dartford
There are lots of different ways to enjoy yourself in and around town. Dartford Central Park is a great feature in the heart of town, and not far from Dartford Borough Museum to the north and the beautiful Brooklands Lake to the south. Darenth Country Park is a must-visit for relaxing walks, while the 60-acre Swanley Park is equipped with paddling pools, play areas and a boating lake for family days out.
Bluewater Shopping Centre is close by for when you need some new pieces for your home and wardrobe, while it's also close to a nature trail, cinema and other leisure attractions such as a miniature golf course. With other full-size golf courses on the edge of town, you'll also have all of London's countless highlights very close at hand.
Education
This is a desirable area for families with children, on account of the strong selection of local schools. The Brent Primary School and Fleetdown Primary Academy are both rated as outstanding by Ofsted, while there are several schools for younger kids rated as good which are very close to the centre of Dartford. At secondary level, Dartford Grammar School and Dartford Grammar School for Girls are both outstanding, while Dartford Science and Technology College and the Leigh Academy are also good options.
Dartford transport links
Dartford is only around 15 miles from Central London, with this proximity to the capital making the town very popular among commuters. Trains to London Bridge only take around half an hour, while it's another five minutes on to Waterloo and 10 minutes on to Charing Cross. If you have a car, you'll benefit from being close to the M20 and M25 motorways.
The Dartford property scene
Those links to the capital mean Dartford has a strong and vibrant property market, whereby a wide range of tastes and budgets are catered for. Whether you want to buy new houses in Dartford or another part of Kent or London, you can get a step ahead of the competition by signing up to our Part Exchange scheme. With this, we could be your guaranteed buyer if you have a home to sell as part of your move, eliminating a huge amount of stress in the process – not to mention costly estate agents' fees.
New Homes Offers & Schemes in Dartford
If you make your move with us, you'll be able to choose from great
offers
and schemes.
With the
Part Exchange
scheme, we help you sell your existing home and pay your estate agent fees. In case it doesn't sell, we can be your guaranteed buyer. Our
Home Reach
scheme could be ideal for you if you're trying to get on the property ladder. Whatever your unique requirements, we are by your side.
Browse our vast selection of new homes in Dartford below and get in touch today.
2 Bedroom Houses in Kent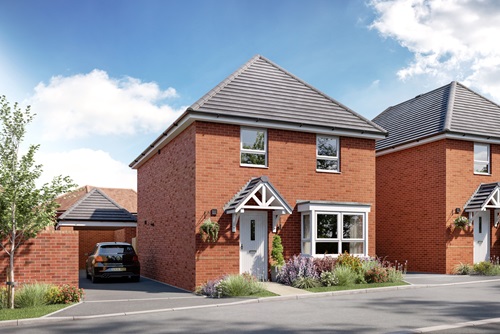 4 Bedroom Houses in Kent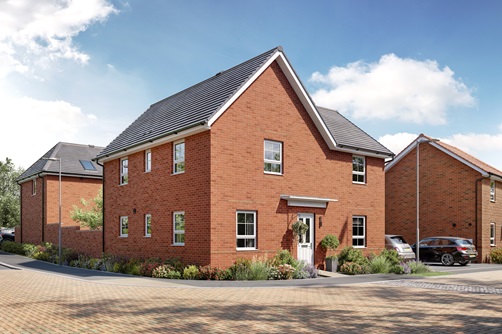 3 Bedroom Houses in Kent