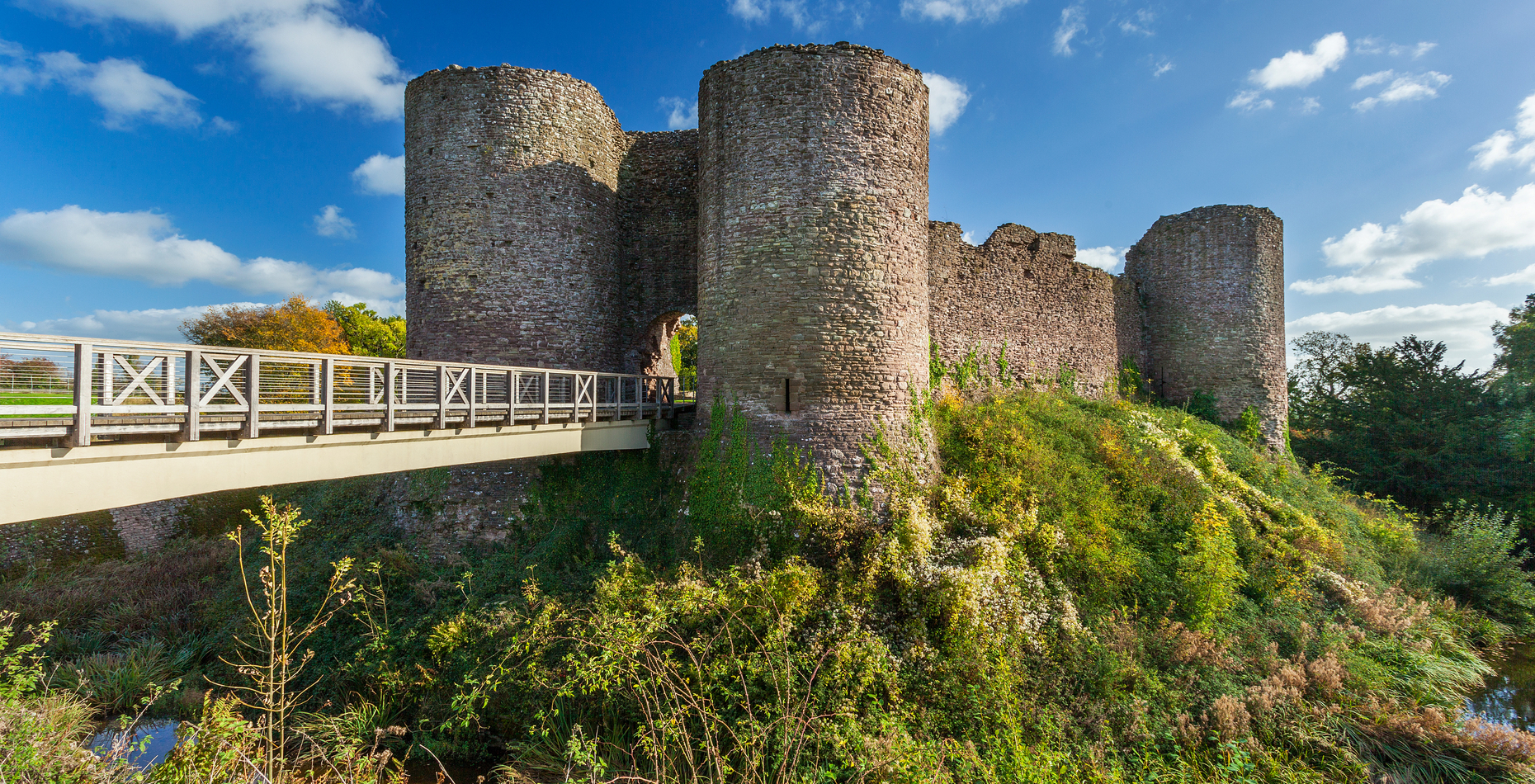 New Homes in Abergavenny
Known as the 'Gateway to Wales', Abergavenny is located near the Welsh/English border settled between seven surrounding hills. The town is surrounded by the scenery of the Black Mountains in the corner of the Brecon Beacons National Park. With no major industry in the town, Abergavenny's economy is supported by tourists attracted by the outdoor activities, busy markets and rural beauty.
Discover the Countryside
An ideal base for exploring the Brecon Beacons, the town is a popular destination for tourists. Choose from the multitude of activities available, from walking, cycling and horse riding to water sports and river fishing. Daredevils will enjoy Abergavenny's extreme sports including mountain biking, gliding, paragliding and climbing.
The Brecon Beacons National Park maintains a number of official routes in the area with around 600 miles of bridleways and tracks, making Abergavenny an ideal base for exploring the countryside. Venture further out and tackle one of the several mountains overlooking the town. Of the three main peaks, the steep incline of the Skirrid will appeal to climbers whilst the Blorenge offers pleasing town views, with the Sugarloaf providing scenery further afield across the local countryside. Keen fishermen buying new homes in Abergavenny will enjoy the benefit of The River Usk, known for its dedicated salmon fishing areas.
Abergavenny Attractions
A blend of old and new, Abergavenny town centre provides a selection of high street shops, an outdoor and indoor market for bargain hunters as well as regular craft fairs offering hand-crafted, locally produced items. Well stocked with eateries, the town is home to a large selection of coffee shops, pubs and restaurants to appeal to a wide range of tastes. Just outside the town, you can enjoy the gastro pubs and ancient inns of the surrounding countryside. Every September, foodies swarm to the Abergavenny Food Festival to sample the local produce and be part of a leading UK food event.
About a mile from the town centre, The Sugarloaf Vineyard produces fantastic wines made from grapes grown on the slopes of the hillside. Enjoy a stroll, take in the views then stop by the gift shop for samples. The beautiful landscape of Castle Meadows is only a short distance from the town centre. A popular local spot for dog-walking, picnics and a landing area for hang gliders, leading past the castle, down by the River Usk to a river bridge at Llanfoist.
Abergavenny Transport Links
Served by trains on the Newport to Shrewsbury line, the railway station is 10-minute walk from the town centre. You can catch connections to Cardiff (20 minutes), Bristol (50 minutes) Manchester (3 hours) and London (3 hours). Abergavenny is about 25 minutes from the M4 junction 24 at Newport accessed via the A449 and A40. Just under three hours from London (156m) along the M4 with Birmingham (88m) less than two hours away, and Cardiff only 32miles away. The town is equally distanced from Cardiff Airport (33m) and Bristol Airport (33m).