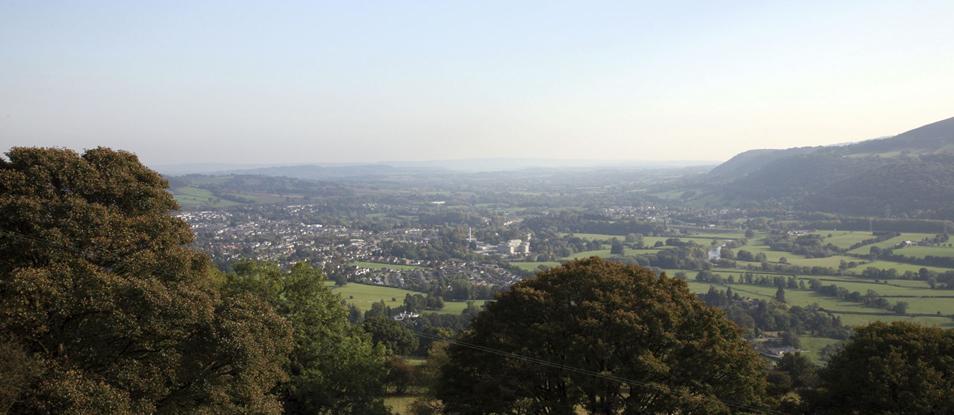 New Homes in Monmouthshire
Known as Sir Fynwy in the native tongue of Wales, Monmouthshire is a county which forms the border between South Wales and South West England. It also shares a boundary with Powys, and depending on where exactly they are, new homes in Monmouthshire can provide excellent access to hubs like Newport, Cardiff and Bristol.
Whether you're settling down in somewhere like Abergavenny, Caldicot or elsewhere, this predominantly rural county is full of castles, rivers, gorges and dense woodland to explore. There's also plenty of cafés, restaurants and cultural goings-on in the area's towns, so if all that sounds up your street, pick from our developments in Monmouthshire below.
Live the Monmouthshire life
A wonderful part of South Wales to call home, Monmouthshire is ideal for any and all lovers of the great outdoors. Along with great links to regional hubs and fast access to South West England, you'll enjoy some of the best natural environments the country has to offer. You could also secure one of our latest offers when you buy a new home in Monmouthshire through us. Our Movemaker scheme is just one of these and could help save time and money when you move.
Things to see and do in Monmouthshire
From historic castles to ancient Roman landmarks, there are lots of interesting places to visit across Monmouthshire. Chepstow has plenty of cultural highlights such as the town's museum and castle, while north of the town is where you'll find some of the best natural draws.
Lancaut Nature Reserve is a good place to start, before you head north towards the spectacular Devil's Pulpit, Tintern Abbey and St Briavel's Castle. The Clearwell Caves, Llandegfedd Reservoir and Ysgyryd Fawr are all must-sees, while the views from Sugar Loaf on a clear day are something to treasure.
Education
There are lots of excellent schools across Monmouthshire, with places like Chepstow and Monmouth home to a concentration of these. Pembroke Primary and Thornwell Primary are two of the best options in the former, while Overmonnow Primary and Kymin View Primary can be found in the latter. Monmouth Comprehensive and Chepstow's Wyedean School and Sixth Form Centre are among the area's best secondary choices.
Monmouthshire transport links
The southern edge of the region offers the strongest transport links, with Chepstow's train station providing services to Newport which take around 25 minutes. It's another 15 minutes on to Cardiff, while the driving time to both of these cities takes a similar amount of time as on the train. What's more, you can cross the Severn Bridge and drive to Bristol in just 25 minutes in good traffic.
The Monmouthshire property scene
Monmouthshire has seen a very strong property market in recent years, marking it out as a great place to invest your money. Especially if you pick one of our 4 bedroom new build homes at Station Road's Brunel Quarter. You could also take advantage of the Help to Buy - Wales scheme when you do, which is available on houses in Monmouthshire valued up to £300,000.
Nearby Locations
Locations Nearby Monmouthshire
Locations Within Monmouthshire