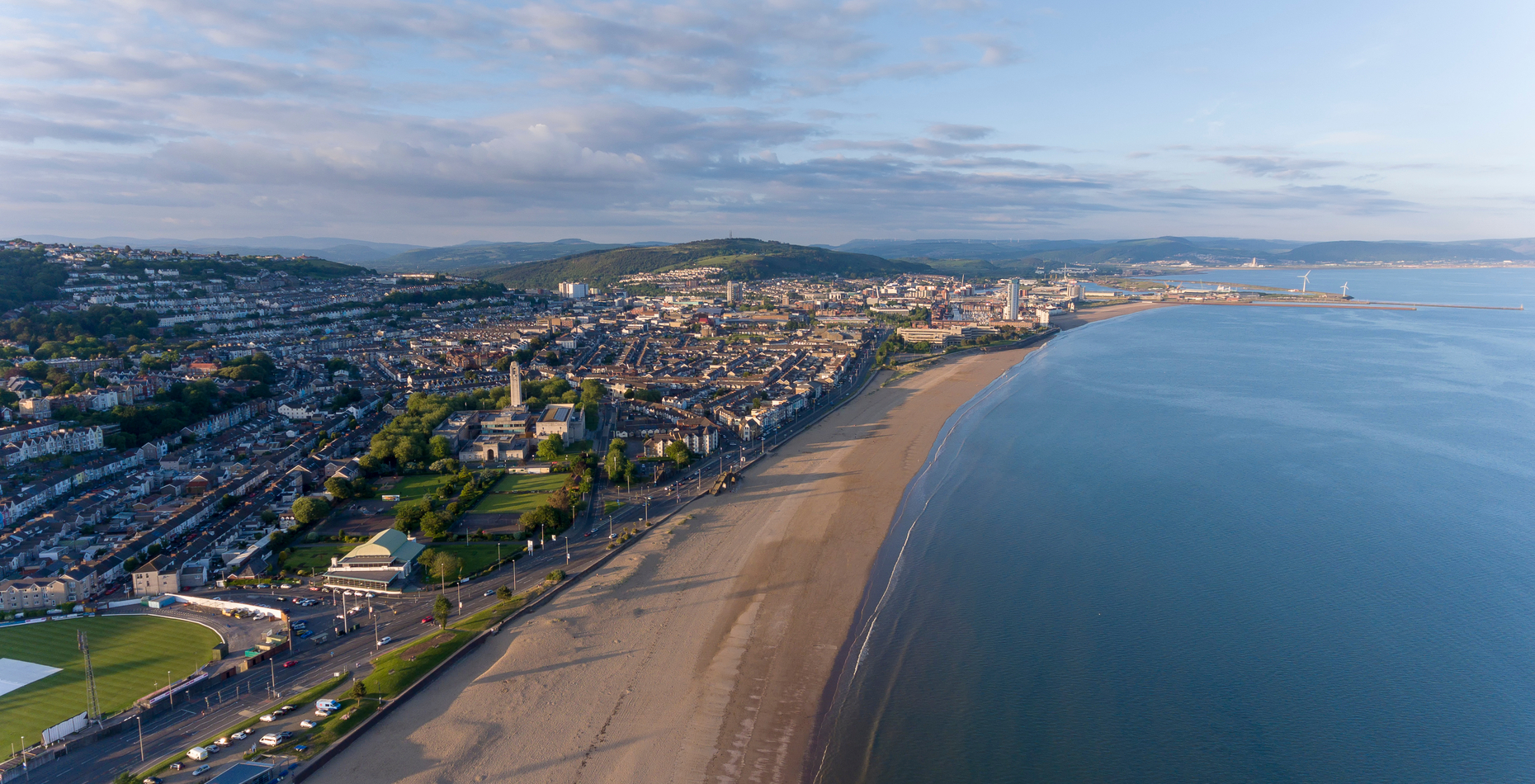 New homes for sale in Neath
Sitting in South Wales just a few miles from the coast, Neath has a great location within this part of Wales. Close to Port Talbot and with trains into Swansea only taking 10 minutes, houses in Neath also have places like Bridgend and Llanelli nearby, while capital Cardiff is around 35 miles away.
With Gnoll Country Park nuzzling up to the edge of town, you've also got Afan Forest Park on your doorstep, in addition to the coast. From Aberavon Beach to Aberdulais Falls and Victoria Gardens, explore our developments closest to Neath below.
Live the Neath life
You'll get to make the most of some incredible coastal scenery when you decide to buy a new home in Neath. You may well have some extra cash to hand too, when you take advantage of an offer such as our Movemaker scheme, where we'll arrange the sale of your current home and cover any of the agency fees involved.
Things to see and do in Neath
The River Neath provides the perfect backdrop for relaxing local walks, as it heads south towards the coast where you'll find a stunning stretch of sand in Aberavon Beach. Other natural attractions close by include Cwmwernderi Reservoir, the 80-foot-high Melincourt Falls and Afan Forest with its atmospheric woodland and mountain bike trails.
Gnoll Country Park is right on the edge of town, while Neath Abbey, Victoria Park and Neath Castle are all close to the centre. Explore Craig Gwladys Country Park, head over to the Brecon Beacons for the day, and don't miss the views from the 340-metre hill, Mynydd Allt-y-grug.
Education
There are plenty of good primary schools in the local area to choose between, with Ysgol Gynradd Gymraeg Castell-nedd among the top choices close to the centre of town. It's been rated as good by Estyn, while Tonnau Primary Community School is a great option if you live in the north east of town in terms of catchment area.
If your kids are secondary age, you'll be pleased to know Dwr Y Felin Comprehensive has received a good inspection report from the education board in recent years. Llangatwg Community School has also performed well in Estyn's eyes, giving you another good option in the north east of town.
Neath transport links
As well as local buses and a train station off Windsor Road, Neath's council also provides community transport schemes, home to school transport and youth travel passes for 16 to 21-year-olds. The M4 motorway passes close to town, which you can use to get to Swansea in just 15 minutes - which is five minutes more than on the train - and Port Talbot even faster. Cardiff meanwhile is around 40 minutes away in the car.
The Neath property scene
Neighbouring Port Talbot has been named as one of the UK's top property hotspots in recent years. Neath has also enjoyed significant growth in house prices to confirm this area as a great place to buy a new home, which you can do thanks to a collection of charming 3 bedroom homes in the north east of town, ideal for families and first time buyers.
Whether this sounds like the perfect spot for you, you'd prefer even more space with a 4 bedroom detached home on the outskirts of Bridgend, or you've got your sights set on the Loughor area of Swansea, we've something for everyone. What's more, you can ensure you get the best deal possible on your new home with offer such as the Government's Help to Buy or our Part Exchange scheme.
Nearby Locations
Locations Nearby Neath
Locations Within Neath