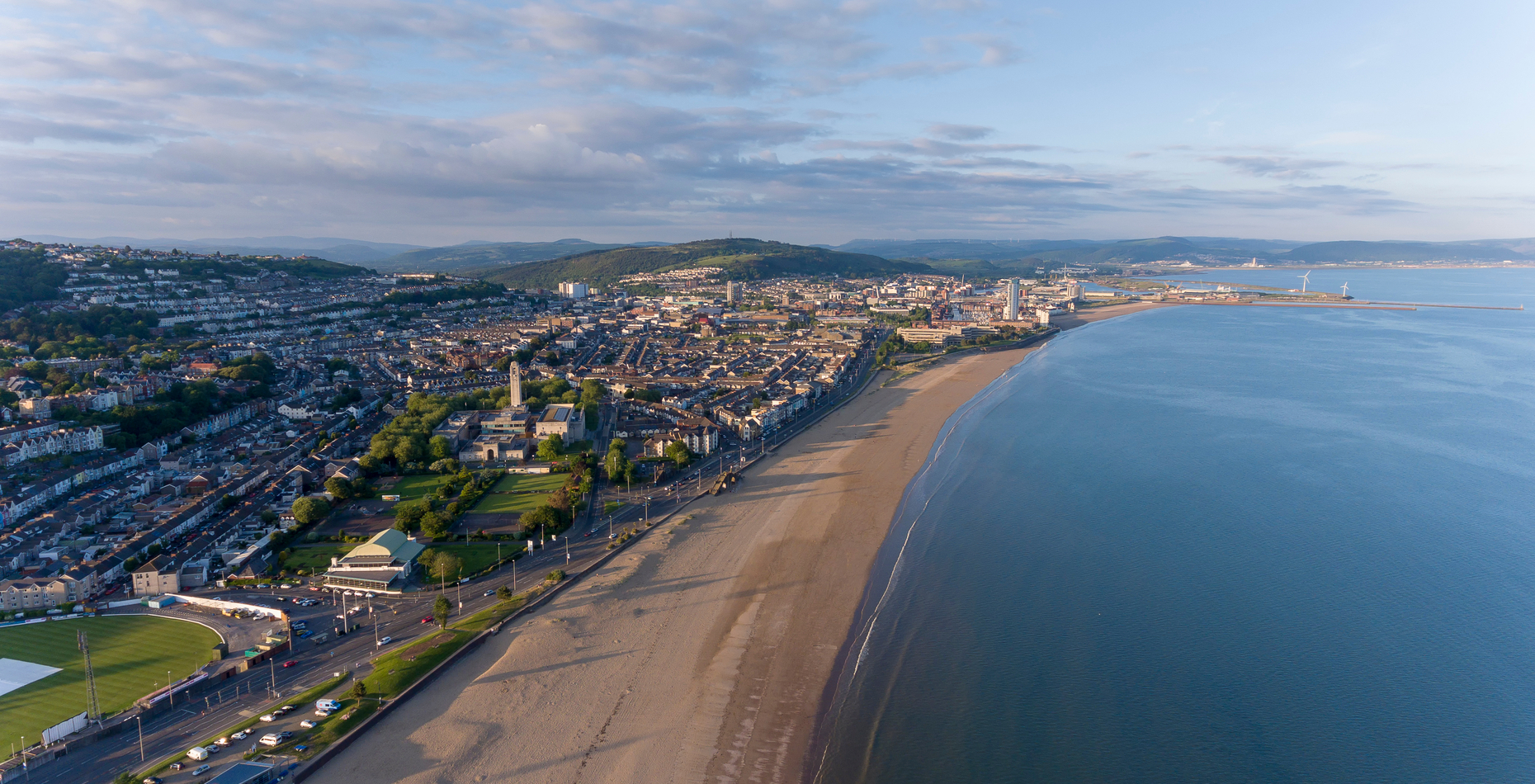 New Homes in Swansea
Sitting on the coast of South Wales, Swansea lies within an attractive bay, so you'll find beautiful sandy beaches on the edge of town. Less than an hour's drive to Cardiff and a touch further to Newport, new homes in Swansea are only 20 minutes from Neath and Port Talbot too.
Historically part of Glamorgan, you've got everything from castles and museums to piers and forest parks in the area. Plus, there's those golden stretches and the Maritime Quarter to enjoy. So don't hang around, and take a look at our developments closest to Swansea below.
Live the Swansea life
If you're looking to live in a city which offers an array of ways to pass the time in a picturesque natural setting, it's hard to beat South Wales hotspot Swansea. It's also tough to beat our latest offers if you want to secure the best deal possible on your new home. With incentives such as our Movemaker scheme and the government's Help to Buy, a new home could be a reality sooner than you think.
Things to see and do in Swansea
The city centre is blessed with lots of great attractions, including Swansea Castle, the Marina Market, the National Waterfront Museum and Swansea Museum, as well as the Maritime Quarter's Marina Towers Observatory. Further cultural highlights include the Attic Gallery, the Dylan Thomas Centre, Glynn Vivian Art Gallery and the Palace Theatre.
You can enjoy breathtaking views back over the city from Kilvey Hill, while there's a selection of beaches and bays to enjoy in the local area. Visit places like Bracelet Bay, Limeslade Bay, Aberavon Beach and Langland Bay, and don't miss spots like Oystermouth Castle, Clyne Gardens and Singleton Park with its boating lake too.
Education
There are lots of good schools in the area to choose between, with some of the best options for younger children including Christchurch Primary just steps from the seafront and Parkland Primary a couple of miles west of the city centre. Both of those schools have received good inspection reports from Estyn, while St Joseph's Cathedral Primary School to the north of the centre is another good option.
Ysgol Gyfun Gwyr is a few miles west of the city centre and has been ranked among the best secondary schools anywhere in Wales. It's excellent according to Estyn, while the nearby Olchfa School is rated just as highly by the education board.
Swansea transport links
Swansea has a number of transport links you can use, including a regular bus network which serves various parts of the city and its surrounding area. As well as community transport and local cycle trails, the city has a train station on its High Street and offers good access to the M4 motorway which passes to the north of town. This gives you a direct route to Cardiff, Newport and the South West of England.
The Swansea property scene
On the whole, Swansea has a thriving property market with most places seeing a strong rise in house prices over recent years. The city has significantly outstripped the rest of England and Wales when it comes to rising prices.
With beautifully designed 3 and 4 bedroom semi and detached homes in spots like Loughor just a few miles to the north east, it's little wonder. Whether you buy a house here or in neighbouring Neath where you can find a collection of attractive 3 bed homes, don't miss out on offers like our Part Exchange deal. We could act as a guaranteed buyer on your existing home, and save you a great deal on estate agent fees.
Nearby Locations
Locations Nearby Swansea
Locations Within Swansea