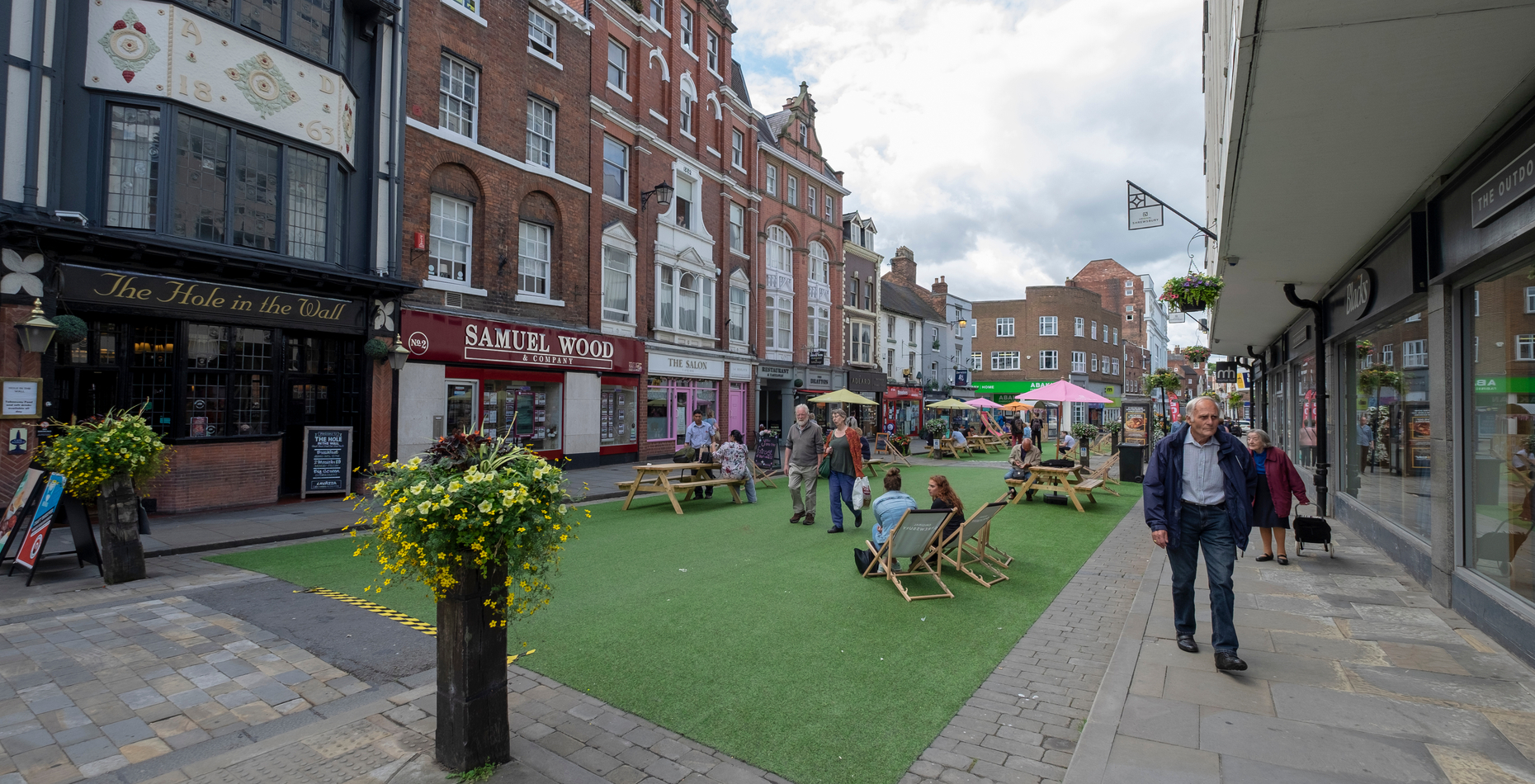 New Homes in Shropshire
Live the life
Situated in the West Midlands on the Welsh border, the county of Shropshire has lovely countryside, medieval towns and beautiful villages.
Buying a new home in Shropshire will also give you access to great transport links to the surrounding West Midlands and beyond.
Things to see and do
The region's countryside will give you plenty of opportunity for exploring. The Shropshire Way, a series of walks compiled by local ramblers, is a good way to see the Shropshire Hills Area of Outstanding Beauty. Made up of 27 routes, the walks can be linked together to form longer routes.
Home to the iron bridge, the town in Shropshire of the same name is fascinating to visit. Birthplace of the industrial revolution and a UNESCO World Heritage Site, the world's first iron bridge was constructed here over the River Severn in 1779. After that, items made in ironbridge were shipped all over the world.
Shropshire's county town of Shrewsbury is full of facilities and attractions with an ancient history dating back to 901. With 660 listed buildings, highlights include Shrewsbury Abbey and Shrewsbury Castle. The Shrewsbury Museum and Art Gallery is set within a 16thcentury building, and houses several fascinating artefacts and information on local history. Look out for the town's 'shuts and passages', which date back to medieval times, and are a collection of narrow passageways throughout the town.
If you fancy a little time out, Attingham Park is the place to have it. Set just outside Shrewsbury, the National Trust site is home to an 18th century mansion, parkland, a lovely walled garden and deer park.
Education
There are several schools in the area, offering families plenty of choice. For those hoping to go on to further education, choices include the University of Birmingham, University of Wolverhampton and Staffordshire University.
Transport links
On the Welsh border and surrounded by Herefordshire, Cheshire, Worcestershire and Staffordshire, Shropshire has great transport links.
Motorists can get to the county by taking the A49, A5, A53 or A548. Shropshire connects to the M6 via the M54. London can be reached in three hours and Birmingham in 40 minutes.
Those travelling by train are also well served, with links to a number of main lines. There is a direct service between Shropshire and London (two hours and 29 minutes), Manchester can be reached in one hour and 59 minutes and Wolverhampton in just 22 minutes.
For those travelling from further afield, Birmingham International (54 minutes), Liverpool John Lennon (one hour and 28 minutes) and Manchester Airport (one hour and 23 minutes) bare all choices. From here you can get a number of domestic and international flights.