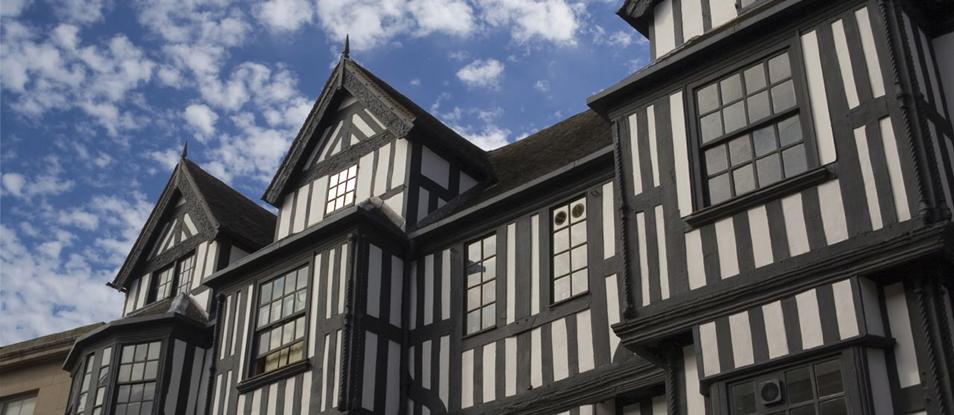 New Homes in Shrewsbury
Situated on the banks of the picturesque River Severn in the county of Shropshire, Shrewsbury has both natural and man-made beauty, making it a unique place to live. The birthplace of Charles Darwin, Shrewsbury has a rich heritage. The magnificent Shrewsbury Abbey is a famous landmark, while the rows of authentic Tudor homes and quaint street names give it an unmistakeable medieval character.
Transport Links in Shrewsbury
Shrewsbury is Shropshire's public transportation hub and has excellent road and rail links to the rest of the country. Regular trains depart Shrewsbury's railway station for Wales, London, Manchester and the Midlands. Birmingham and Manchester International Airports are less than two hours away by car or rail.
Enjoy your Leisure Time
One of Shrewsbury's most remarkable features is a massive 29 acre riverside park located right in the heart of the town centre. 'The Quarry' is a popular place for recreation and sports, and enjoyed by many locals all year round. Known as the "Town of Flowers", Shrewsbury is home to one of the largest and oldest horticultural events in the UK - the annual Shrewsbury Flower Show, which attracts 100,000 visitors every August.
Keeping Active
For cyclists, the town has an extensive traffic-free cycle route and a thriving running scene with a free weekly park run attended by over 250 participants. There are also two rowing clubs that make good use of the River Severn.
Shopping in Shrewsbury
Shrewsbury has rich pickings for the enthusiastic shopper. Anyone looking for new homes in Shrewsbury will find its four big shopping centres an exciting prospect. The high street is filled with all the large retailers, in addition to trendy independent fashion boutiques, cafes and restaurants. The Parade Shopping Centre is housed in the former Royal Shrewsbury Infirmary. Here you'll find many independent retailers offering great bargains.
Excellent Education
Shrewsbury has a great tradition in education. There are many well-performing comprehensive and private schools for primary and secondary students. Shrewsbury Sixth Form College is ranked in the top 20 of UK sixth form colleges nationally by the Sunday Times newspaper, and Shrewsbury College of Arts and Technology is an excellent choice for vocational courses.