A great range of homes
As an award-winning homebuilder, we're proud to create homes that are built to last and encourage modern family life. Take a closer look at some of our favourite homes that we're currently building around the UK.
The impressive Moresby house is double fronted on a corner plot and is packed with wonderful features – not least a generous dual aspect lounge and three lovely bedrooms.
And the rear garden means it's perfect for inviting your guests to enjoy the benefits of outdoor living.
There's also a large and stylish main bedroom, which comes with its own en suite bathroom.
With so many different styles on offer, you're sure to find a home that suits your needs, and that could well be The Maidstone – which is based on one of our more popular designs.
The Maidstone showcases three excellent bedrooms and a very spacious living room to relax in during the evenings.
With it's natural light and easy access to the garden in the back, the home further emphasises our dedication to not just focusing on the bricks and mortar.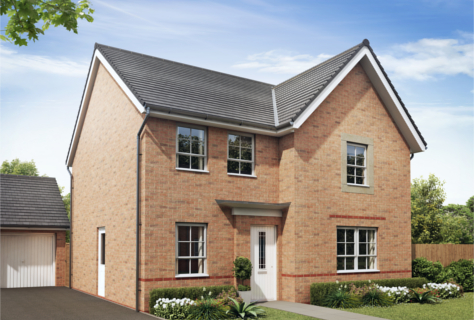 One of our biggest homes is The Radleigh, which has been designed to suit large families or anyone looking to upsize their home.
With four spacious bedrooms and ample storage (including a garage on many developments), we build homes that are smart with space, so there's plenty of room to grow in.
What's more, with its impressive living room and generous entrance hall, it's the perfect home for entertaining guests, offering a venue that will get great reviews time after time.
Everyone wants a little bit of luxury at home and The Norbury's large master bedroom, complete with dressing area, provides just that.
The main bedroom takes up the entire top floor of this three-storey house, and also enjoys an impressive en suite bathroom.
There's a similarly spacious open-plan lounge and dining area, plus lots of room for storage.
Built to accommodate a large family, The Ripon has a generous lounge to go with its four bedrooms.
Our expert designers have ensured that storage possibilities in your home have been maximised, so the handy separate utility room means you can keep any family clutter hidden away easily.
As well as the garage, you have access to a separate parking space, so it's perfect for a two-car family.
The Folkestone is one of our most versatile designs with the quality that your family deserves.
There's plenty of space for everyone with two double and one single bedroom. And as well as the generous family bathroom, you'll find an en suite in the master bedroom.
Plus, with a door leading out to the garden from the modern open-plan lounge/diner, it's an excellent space to create a family hub of the home.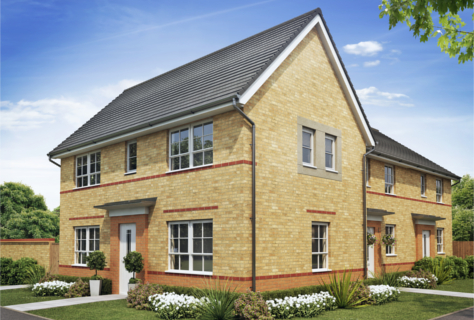 With three bedrooms and two reception rooms, The Ennerdale is ideal for anyone looking for a home with lots of space.
The sizeable dual aspect lounge is great for hosting friends and family in style, and the innovative design means that even the landing on the second floor is impressively large.
And, the spacious dining area is perfect for entertaining the whole family at any time of the day.