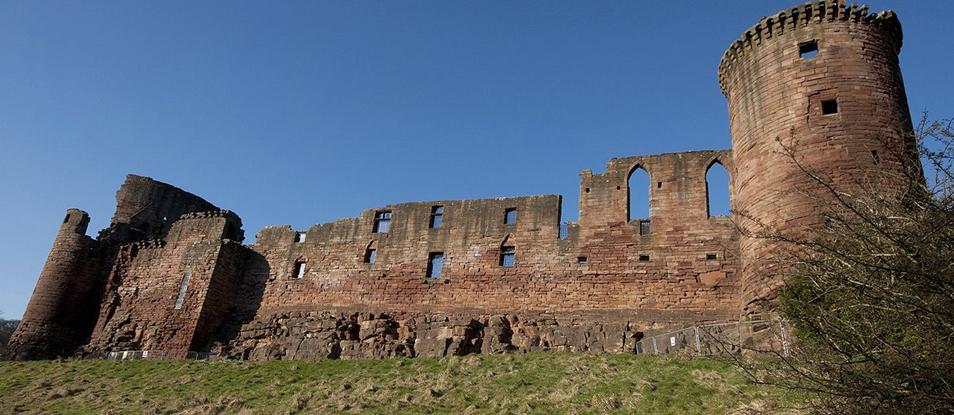 New Homes in Uddingston
If you enjoy the benefits of being close to city life but want easy access to nature and outdoor activities, then a move to one of the new homes in Uddingston could be just what you're after. North of the River Clyde, this small, leafy town is just seven miles south east of Glasgow in South Lanarkshire.
Uddingston Attractions
Since it was founded in 1890, the Tunnock's factory has called Uddingston its home. Visitors can take a sneak peek into the factory and see their well-loved caramel wafers and teacakes being made. Book quickly, however, as long waiting lists have been known. Impatient Tunnock's lovers should stop by the tea room and bakery, just one street away. You'll also find a variety of shops, restaurants, cafes and pubs in Uddingston.
Fans of horticulture shouldn't miss out on Viewpark Gardens; the popular centre features beautiful displays of Japanese and Highland plants as well as four glasshouses and water features. The Summer Flower Festival is also held here annually.
Set against flourishing greenery, Bothwell Castle is Scotland's largest thirteenth century castle. Open all year-round, the stone building has a golf course in its grounds and has been the setting for many weddings. Part of the original circular structure survives, over-looking the River Clyde.
Sport is a key focus of the town with several sports clubs being represented. Golf, cricket, rugby and hockey are all popular with local residents with a selection of golf clubs and golf centres in the local area. For indoor play, the Junglee Fun Play Centre caters to children with a large soft play area and chill out area for teenagers.
Though bordered by the urban sprawl of Glasgow, Lanarkshire seems a world away from the bustling city centre. The location of two UNESCO world heritage sites are located in Lanarkshire, offering superb scenery and a wealth of activities for walkers, cyclists and other outdoor devotees.
Uddingston Transport Links
Trains run into the centre of Glasgow from Uddingston Railway Station every 15 minutes whilst bus services connect the town to the local area. Direct services also run to and from Edinburgh. By road, Glasgow (11.2m) can be reached via the M74 with former industrial town Coatbridge (5.6m) is nearby. Further afield, Edinburgh is 40.3 miles away via the M8. For air travel aboard or within the UK, Glasgow Airport (16m) and Edinburgh (33m) are easily accessed.
Nearby Locations
Locations Nearby Uddingston