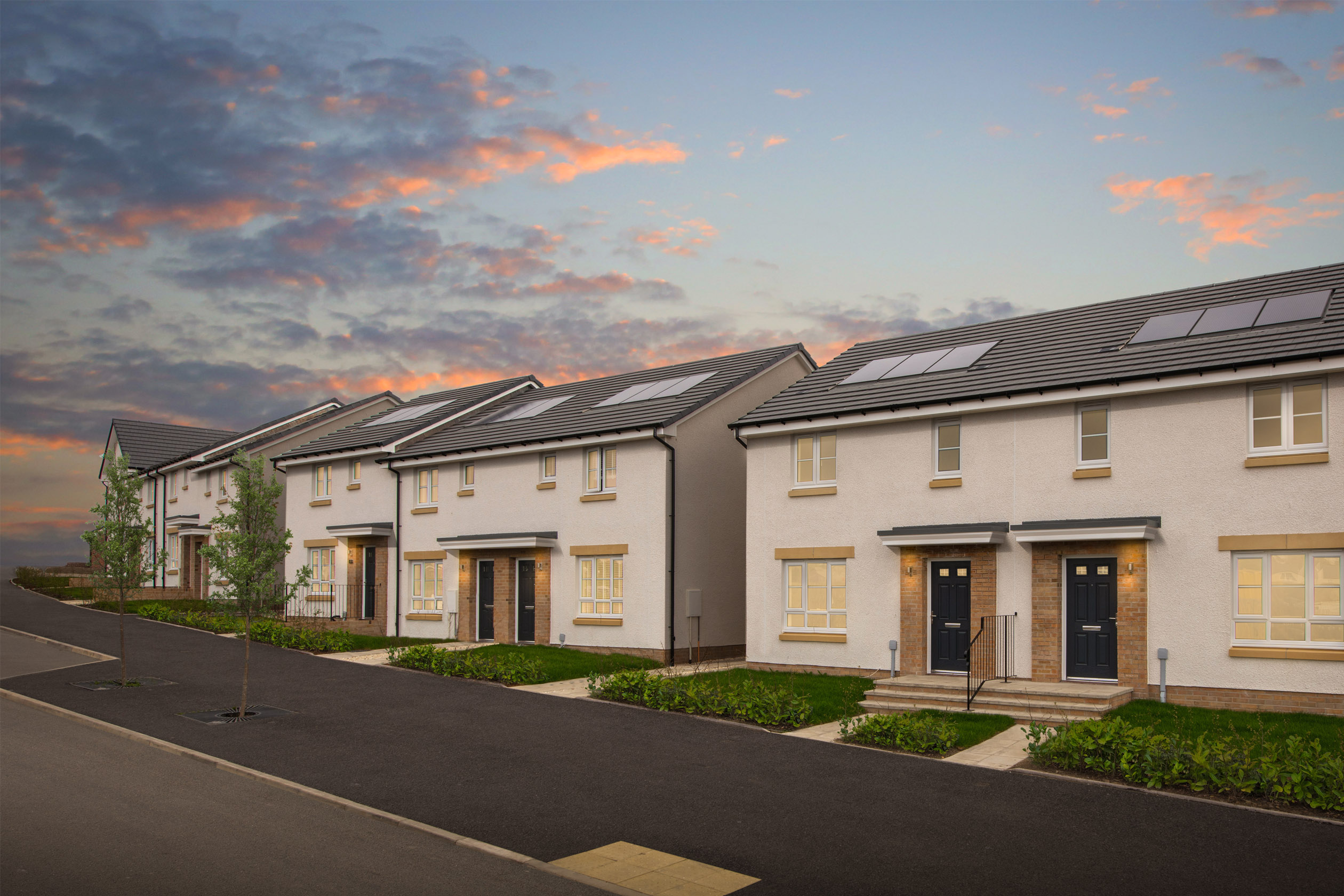 Scotland Property Buying Guide
About Scotland
As the second-largest country in the UK,
Scotland
is home to over five million people across 32 council areas. The population is mainly concentrated in the Central Belt region, including Greater Glasgow,
Falkirk
,
Ayrshire
,
Edinburgh
,
West Lothian
and
Fife
.
Scotland has it all, whether you're looking for a rural retreat or city living. From the larger cities of Edinburgh, Glasgow and Aberdeen to historic towns like St Andrews and Elgin, there's plenty to enjoy. Explore the breathtaking landscapes on your doorstep in the Highlands and Islands or the Cairngorms National Park.

Considering moving to Scotland or adding a new property to your portfolio? Find information to get started in our buying guide. If you buy your first home with us, you'll also have access to a wide range of offers to help get you on the property ladder.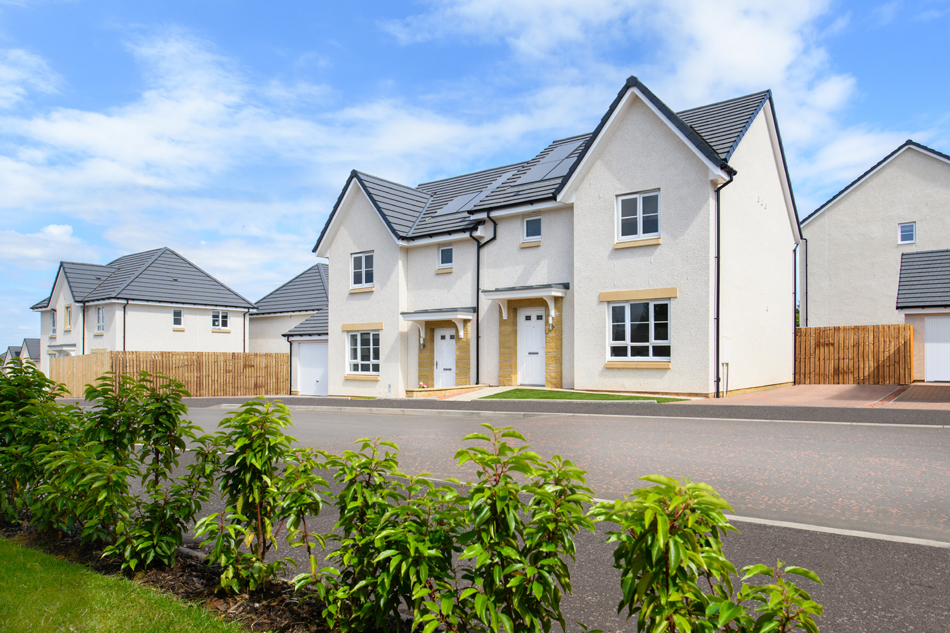 Scotland property market prices & trends
The UK House Price Index has reported a slight increase in property prices across Scotland, up 6% in the 12 months leading to December 2022. The country's house prices are the third lowest in the UK, followed by Northern Ireland.
More homebuyers chose areas with good access to green spaces and open countryside. Scotland's property market has seen West Lothian as the area where house prices have risen the most, up 18% between 2020 and 2023. Falkirk also experienced growth, with prices up 17%.
If you think Scotland is the place to be, don't miss our
developments
, offering modern housing paired with fantastic facilities and travel links.
Best investment areas in Scotland
Scotland is popular among homebuyers thanks to its various landscapes, fun-filled activities and attractions.
Edinburgh remains a permanent fixture in the residential investment scene. The Scottish capital is famous for its rich culture and history, majestic architecture and unique, friendly atmosphere. From medieval tenements in the Old Town to the beauty of the Georgian New Town, it's no wonder the city is a destination of choice for many tourists every year. Property prices in Edinburgh grew by 10% between 2020 and 2023.
Glasgow is another hotspot for property investors, with house prices rising by approximately 5% between 2020 and 2023. Thanks to the high rental yields and the higher five-year capital growth to date, the city is considered one of the top up-and-coming areas in Scotland.
Stirling
, Ayrshire and Aberdeen are major investment spots set to bring great short- and long-term prospects.
The most sought-after property areas in Scotland

Scotland has endless delights, from the Highlands and national parks to vibrant cities bursting with culture. Whether you're planning a trip to Loch Lomond, a stroll along Portobello Marina or want to shop around the cobbled streets of Edinburgh, the country has something for everyone.
Bearsden
This pleasant town in East Dunbartonshire, just outside of Glasgow, was voted one of the best places to live in the UK in 2021 by the Sunday Times.
Bearsden
is packed with local attractions, from the Roman Antonine Wall and the ruins of a military bathhouse to the charming Gruffalo Trail.
North Berwick
Named the best place to live in Scotland in 2021 by the Sunday Times, North Berwick is a quaint seaside town in East Lothian. With great beaches and spectacular coastal scenery, this place is home to quirky shops, sports centres and two castles: Tantallon and Dirleton. It also provides excellent transport links to Edinburgh.
Dundee
As the fourth-largest settlement in Scotland, Dundee offers an exciting variety of local amenities, from shops and restaurants to parks. Take a trip down memory lane at the V&A Museum, experience one of Dundee's floating attractions or stroll along the marina to make the most of your time in this beautiful city.
Best places to move with your family in Scotland

Whether your kids enjoy adventure parks, want to spend weekends on the beach or fancy exploring the great outdoors, there are many beautiful places to raise a family in Scotland.
Perth
Sitting on the banks of the River Tay, close to where it flows into the North Sea,
Perth
is a desirable spot in Scotland. There is plenty to see and do here, from art galleries and museums to local parks and historical landmarks. There are also excellent local schools.
Motherwell
Less than 20 miles south of Glasgow, this large town is brilliant for families. With so much going for it, from quirky shops and boutiques to green spaces and museums, you'll find something to cater for all ages in
Motherwell
.
Dumfries
Not far from the English border,
Dumfries
is a sought-after market town with access to one of Scotland's most beautiful nature spots – Galloway Forest Park. Homes here are popular thanks to fantastic amenities, quality primary and secondary schools and a wealth of wildlife.
Education Scotland rankings of best schools in Scotland
| | | |
| --- | --- | --- |
| School | Education Scotland Rating | Date of Inspection |
| Riverside Primary School | Good | September 2018 |
| Strathmartine Primary School | Very Good | October 2017 |
| St Albert's Primary School | Very Good | June 2017 |
| Blackhall Primary School | Very Good | September 2017 |
| St Anthony's Primary School | Excellent | June 2018 |
| St Ninian's High School | Excellent | June 2019 |
| Gryffe High School | Very Good | August 2020 |
| Boroughmuir High School | Very Good | March 2020 |
| Aberdeen Grammar School | Very Good | December 2018 |
| Hillhead High School | Very Good | June 2018 |
Best places to move to be close to nature in Scotland

Whether looking for a serene lakeside property or a home near the beach, Scotland is one of the best rural places to live in the UK. Thanks to its abundance of lochs, mountains and beaches, you're never far from nature in Scotland.
Elgin
Elgin
is a historic town offering quiet countryside living with access to local amenities. Loch Spynie and the Moray Coast are on your doorstep, plus country parks and woodlands.
Portobello
The seaside town of
Portobello
is a stone's throw from Edinburgh. Enjoy long walks along the beach with views of the Firth of Forth or go wild swimming in the North Sea.
Inverness
Inverness
is hard to beat if you're looking for stunning natural landscapes. This beautiful city is on the northeast coast of Scotland, where the River Ness and the Moray Firth converge. The Highland capital is all about sightseeing, from the rugged coastline and Cairngorms National Park to a 19th-century castle.
Buying in Scotland's towns & cities

Scotland is a country of wonders, from the glorious coastline and Highlands scenery to spectacular national parks and modern cities.

Most of the population is concentrated in the Central Belt, the plain between the Highlands and the Southern Uplands. Here you'll find many amenities, attractions, retail and leisure destinations. Not to mention excellent transport links.

Scotland is home to five international airports, with Edinburgh Airport being the UK's sixth-busiest. If you prefer travelling by land, road and rail links are just as convenient.

ScotRail is the leading rail network, with the East Coast and the West Coast railway lines connecting the main Scottish cities to England's railways. As for motorways, the M8 is the biggest, running between Glasgow and Edinburgh. Other major roads are the M9, the M80 and the A74 (M) through England.

Whether you're considering relocating to Scotland with your family, buying your first home or investing in a Buy to Let property, don't miss our selection of developments.
Buying your home in Glasgow
Once a leading industrial hub,
Glasgow
is renowned for its economy, student population and flourishing property market that attracts many buyers and investors. House prices have increased by 5% since 2022.
Rutherglen
On the south bank of the River Clyde, this town lies close to Hampden Park, with trains into the city taking less than ten minutes. If you're looking for affordable properties and proximity to fantastic amenities,
Rutherglen
could be up your street.
Buying your home in Edinburgh
There are many reasons why
Edinburgh
is one of the most desirable places to live in Scotland. Thanks to its rich history, contemporary culture, and proximity to rugged nature, the capital is a gem. Great for families, commuters and older and younger couples, properties are always popular.
Leith
Only a short drive from
North Edinburgh
, Leith is a picturesque port suburb at the mouth of the Water of Leith. Promenade along the coast or explore many inviting restaurants and cafés.
Fairmilehead
Looking to live on the capital's outskirts?
Fairmilehead
could be ideal. This charming town sits within commuting distance of Edinburgh while enjoying proximity to beautiful green spaces. Property prices here rose by approximately 10% between 2020 and 2023.

Buying your home in Dundee
If you're looking for a quiet, coastal town in Scotland,
Dundee
could be for you. Conde Nast Traveller has named it one of the UK's top city breaks, thanks to its fascinating architecture, maritime heritage and tempting culinary scene. The town has enjoyed another boost since the opening of its V&A museum, enhanced by the ongoing waterside promenade project.
House prices slightly increased from 2020 to 2023, up 3%.
On the northern banks of the River Tay, this seaside town is well-connected to Dundee, ideal for commuters. It's also bursting with local amenities and things to do. House prices here rose by around 20% between 2020 and 2023.
Buying your home in East Kilbride
On the southern outskirts of Glasgow, six miles west of
Hamilton
and less than 20 miles from Paisley,
East Kilbridge
is the largest town in South Lanarkshire. It is surrounded by James Hamilton Heritage Park and Langlands Moss, neighbouring Clyde Muirshiel Regional Park. House prices rose by around 7% between 2020 and 2023.
Newton Mearns
This pleasant town is around ten miles south of Glasgow.
Newton Mearns
saw house prices rise slightly over 10% between 2020 and 2023.
Buying your Home in Aberdeen
Often called the 'Flower of Scotland',
Aberdeen
is a beautiful city overlooking the North Sea, between the Rivers Dee and Don. Surrounded by many green spaces, from Donmouth nature reserve and Kincorth Hill to Hazlehead Park. The city is also Scotland's biggest fishing port.
Bucksburn
Sitting on the northwestern outskirts of Aberdeen, along the banks of the River Don,
Bucksburn
is an ever-improving area surrounded by open landscapes. It's a perfect location if you want to be close to nature. House prices rose by a little over 10% between 2020 and 2023.
Buying your home in Paisley
Paisley
is in the West-Central Lowlands and stretches along the banks of White Cart Water, a River Clyde tributary. Paisley Abbey dominates the landscape, complemented by Barshaw Park and Ferguslie Gardens. The property market recorded an increase in house prices of more than 10% between 2020 and 2023.
Our Offers to Help You Get Moving
Help to Sell Schemes
We have a range of schemes to help you sell your existing home.
Low Deposit Schemes
If you have a low deposit, we have a variety of schemes to help make moving more affordable.
Key Worker Scheme
We could help make your move with our Key Worker Deposit Contribution Scheme.