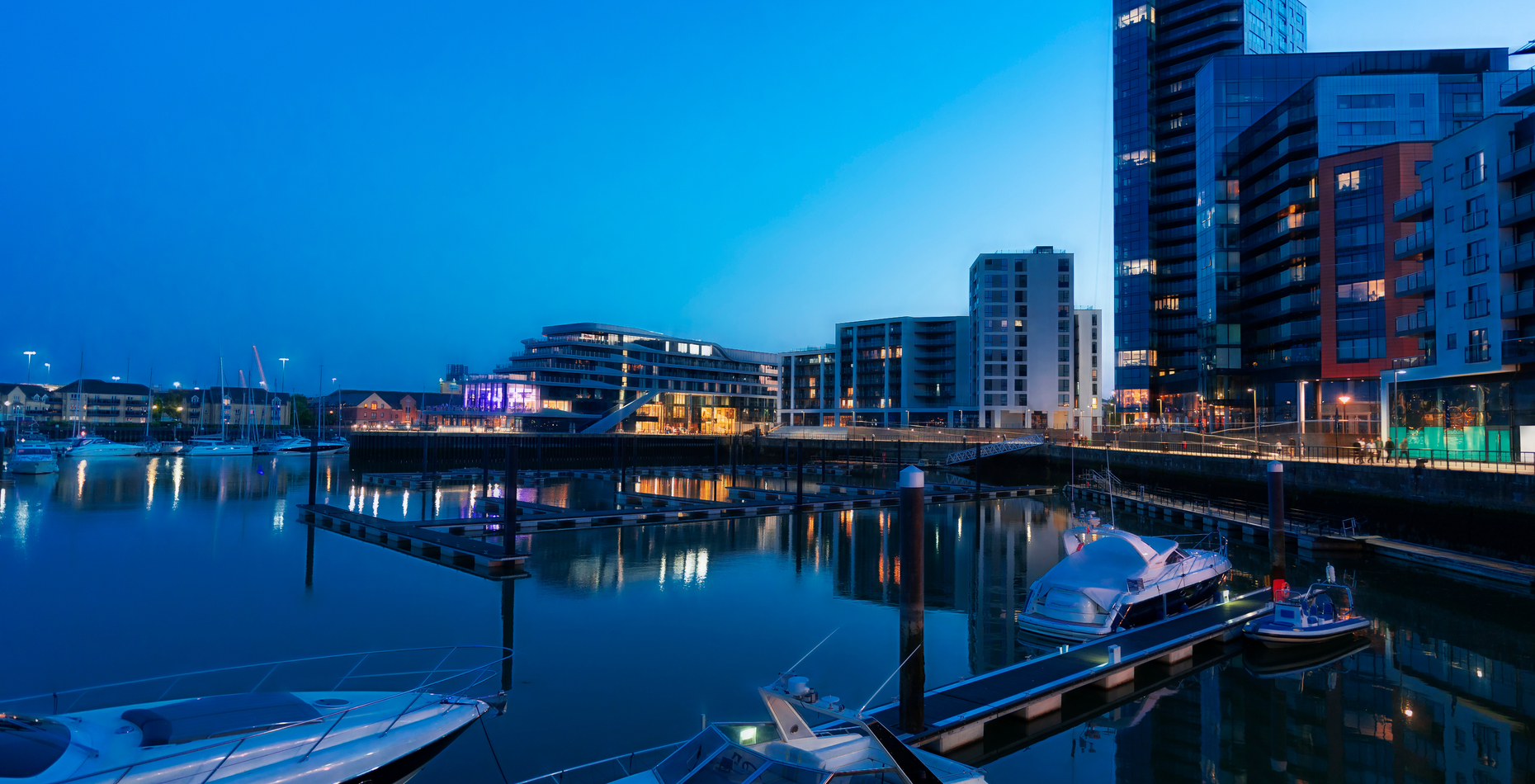 New Homes in Southampton
Southampton is a city by the sea. The Pilgrim Fathers set sail for the New World from here, as did the world's most infamous ship – the Titanic.
In medieval times, Southampton was completely encircled by town walls, and half of these ancient walls still stand today.
The city also played a key role during D Day, with many allied troops setting off for the beaches of Normandy from Southampton's quayside.
Southampton's long history and enviable location have made it one of the UK's most interesting and lively cities. It's a great place to live, it's people enjoy all the benefits of city living, while also having great countryside nearby – The New Forest is right on the doorstep and the South Downs are only a short drive away.
Transport Links in Southampton
Southampton enjoys direct road links with London via the M3 while the M27 links it with the other towns and cities of the South Coast.
From the city's main railway station, Southampton Central, travellers can reach London Waterloo in just over an hour, while Birmingham and Cardiff are both two and a half hours away by train.
Just north of the city lies Southampton Airport, which enjoys a direct rail link from Southampton Parkway station. Flights from Southampton Airport depart to destinations across the UK, Europe and, via hub airports, the world.
Learning and Working
Southampton has a strong higher education sector with two large universities. The University of Southampton is one of the top 5 research institutions in the UK with a global reputation for its work in a number of fields, including engineering, oceanography, chemistry and computer science.
For those with younger children, primary schools such as Bitterne Park Junior Schools, Bevois Town Primary School and Mansel PARK Primary are some of the best around. Whereas high school students can benefit from establishments like St Anne's Catholic School, The Toynbee School and Wildern School; with high performing GCSE results.
With over 40,000 students Southampton's universities are a major employer in the city.
Other important businesses and organisations based in Southampton include The Ordinance Survey and Carnival Cruises. In fact most of the world's major cruise companies use the port of Southampton. The internationally famous Southampton Boat Show takes place every year and attracts wealthy boat buyers from all over the world.
Shopping and Culture
Southampton's Mayflower Theatre is the largest theatre in the south of England, of London, and regularly attracts big West End Shows as well as world class Ballet and Opera.
The West Quay Shopping Centre is home to John Lewis and nearby, the city also has an Ikea store.
The city also has its own Premier League football club Southampton FC or 'the Saints' who moved to a new, state of the art stadium, St Mary's, in 2001. And for cricket fans, The Rose Bowl, home of Hampshire Cricket Club, regularly stages international Test Matches.
A Great Place to Live
Anyone buying a new home in Southampton will find a huge variety of property to choose from. Everything from modern waterfront apartments to traditional family homes and quaint thatched cottages. With so much going for it, it's no wonder Southampton is such a great place to live.