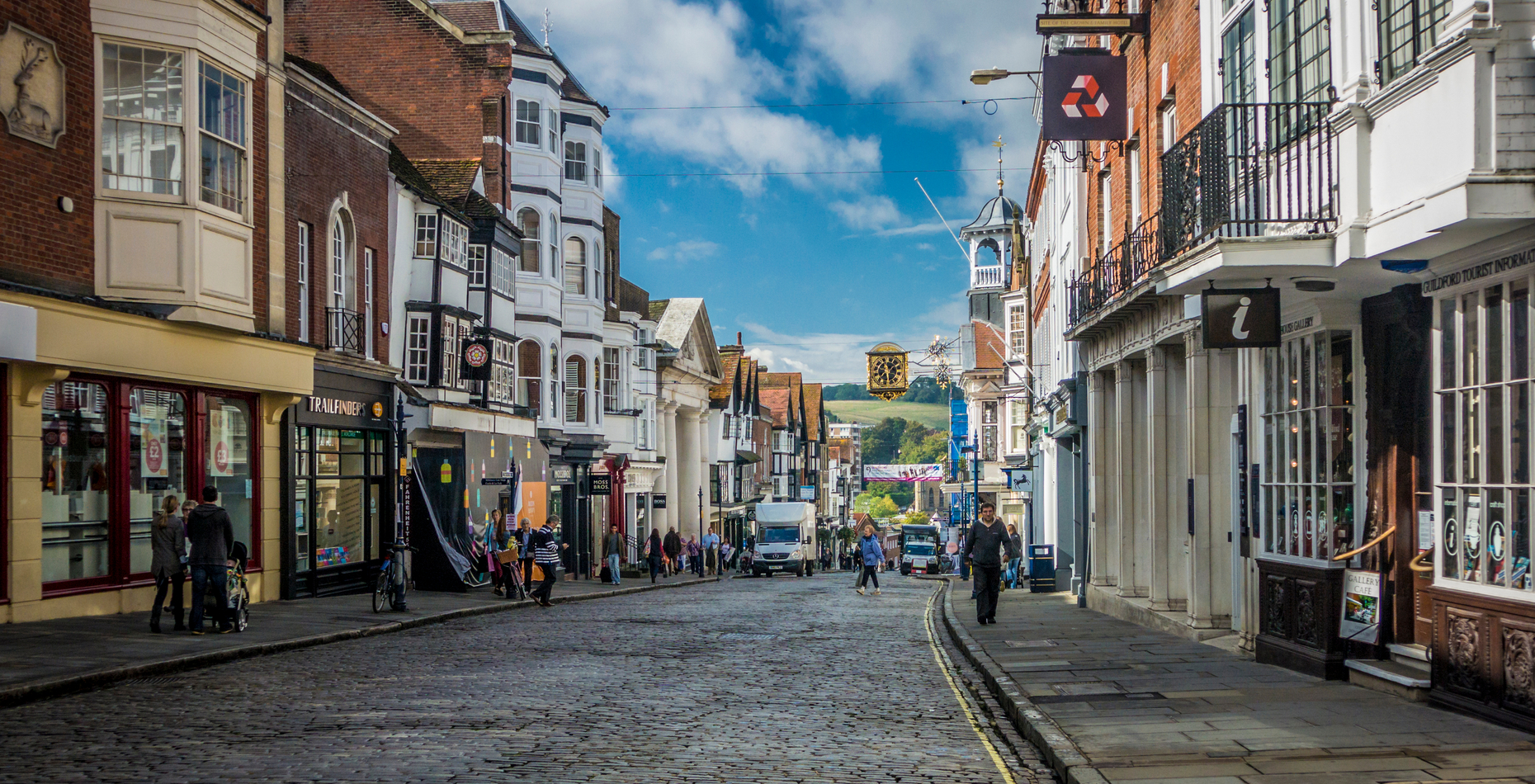 New Homes in Surrey
Beautiful towns and countryside within commuting distance of London
Located to the south west of London and encompassing the towns of Guildford, Woking, Ewell, Camberley, Surrey is a popular place to settle, especially for commuters into the capital. Blending great transport links with areas of natural beauty, Surrey is a county that 'has it all'.
The East of England through the ages
There is evidence that Surrey was populated before Roman times, with many historic sites still visible today including Holmbury Iron Age Hill Fort, Woking Palace and Stane Street. When the Romans arrived they created temples and settlements, but very few of these remain with the exception of the Roman Villa and Tile Works in Ashtead.
The name Surrey was derived from Anglo-Saxons times in the 5th century. Chertsey Abbey was built in 666 AD and was an important Christian site, while the Mercians ruled until 825 AD when the King of Wessex gained control, meaning Surrey was eventually ruled by the West Saxons along with the rest of England. Although Surrey resisted the Vikings for centuries, it came under the control of King Cnut when the Danes invaded England.

Following 1066 and the Battle of Hastings, the Normans eventually made it to Surrey and seized much of the land. Guildford Castle became a royal palace in the 1100s, and Farnham Castle was also constructed during this time. By the 17th century, Surrey's traditional cloth industry had finished, but the iron industry became important, along with the manufacturing of gunpowder and paper. By the time the English Civil War broke out, Surrey had played a big role in the politics of the time. The first railways were opened in Surrey in the 19th century, which led to a boom in population as people could now travel to and from London in the first wave of commuters.
Famous people who have lived in Surrey through the ages include mathematicians Ada Lovelace and Alan Turing, and writers Charles Dickens, George Eliot, Lewis Carroll, H. G. Wells and Aldous Huxley.
Must-know info for families
If you're moving to Surrey with a growing family in tow, it's good to know that the county is home to a large number of excellent schools. These include Aberdour School in Burgh Heath, ACS Cobham International School in Cobham, ACS Egham International School in Egham, Aldro in Godalming, Box Hill School in Mickleham, Cranmore School in West Horsley, Danes Hill School in Oxshott and Epsom College in Epsom. The University of Surrey is also located in Guildford.
Places to see and things to do
For family-friendly days out, there is lots to see and do in Surrey including Chessington World of Adventures, Thorpe Park, The British Wildlife Centre, Birdworld, Godstone Farm, the London Bus Museum and Reigate Caves. If you like exploring the great outdoors, the Surrey Hills Area of Outstanding Natural Beauty are ideal for walking, cycling and picnicking.
What about business?
Although traditional industries in Surrey have long since died out, Surrey still has a lively business scene with a number of big companies being located in the area. These include Colgate-Palmolive and Sanofi-Aventis, while London's innumerable big employers are within easy reach by train.
For travel
For car travel, a large portion of the M25 is located within Surrey borders, while other routes include M3, A3 and M23. For journeys into the capital, it's quicker to travel by train than by car. The train journey from Guildford takes just 40 minutes direct to Waterloo, while the car journey would take more than 1 hour and is very traffic dependent. If you're going abroad for work or for pleasure, the nearest airports include London Heathrow, London Gatwick and London Stansted, with flights to destinations all over the world.