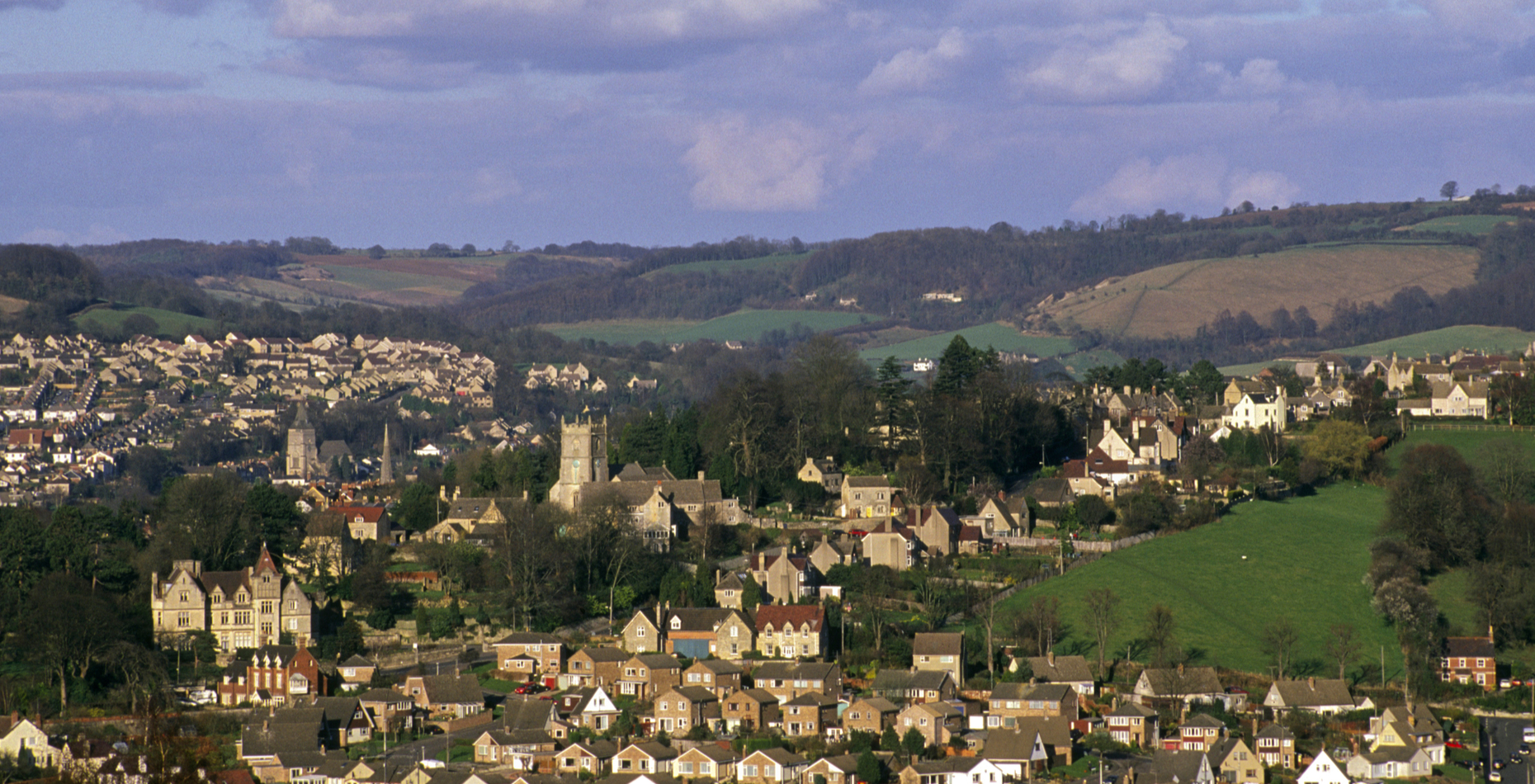 New Homes in Stroud 
Sitting in the South West not far from the Severn Estuary, Stroud is a market town in Gloucestershire. Surrounded by the beautiful Cotswolds, houses in Stroud are less than 10 miles south of Gloucester, while Bristol is around a 40-minute drive down the M5.
Known for its local cafe culture, this is a great place to live if you love being outdoors. From central open spaces like Stratford Park to Sladebank Woods on the edge of town, and the Museum in the Park; you've also got Swift's Hill, Lypiatt Park, Standish Wood and the Severn Canal on your doorstep. You've come to the right place if you want to see our latest developments close to Stroud.
Live the Stroud life
With a desirable Cotswolds location, lots of great ways to spend your time and excellent transport links, Stroud is also a popular place for families thanks to its excellent schools. You can read more about the local area below, while you should head over to our offers page to discover more about incentives like our Part Exchange scheme.
Things to see and do in Stroud
The centre of Stroud is a wonderful place to spend some time, offering everything from historical landmarks such as the Subscription Rooms and the local parish church, to a collection of bars, restaurants, shops and leisure facilities such as a bowling alley. Open spaces include Stratford Park, which is equipped with pretty gardens, a lake and even a museum.
You'll find Painswick Rococo Garden just north of town, while Swift's Hill is to the east and the place to go for spectacular views across the local area. Whether you're climbing Coaley Peak or going for long walks and bike rides through delightful Cotswolds landscapes, this is a brilliant spot to live if you love being outdoors.
Education
There are some great schools in and around town, including Stroud High School. This is an outstanding state grammar for girls, while the nearby Marling School is for boys. Neighbouring Stonehouse provides another option in the form of Maidenhill School, along with Eastcombe's Thomas Keble School.
If your kids are a little younger, Uplands Community Primary is also classed as outstanding by the education board. Stroud Valley Community Primary, Rodborough Community Primary and the Rosary Catholic Primary are also good choices.
Stroud transport links
Stroud is only half an hour's drive along the M5 from Bristol, making the town popular among commuters to the city. It's also a great place to live if you work in Gloucester, which is an even shorter journey along the A4173. The town also has plenty of local buses and a train station off Rowcroft, while Birmingham and Bristol's international airports are both within an hour's drive.
The Stroud property scene
This is a great area to invest in, with plenty of solid growth seen across the town in recent years. House prices in Stroud are higher than the national average, which is influenced by its excellent stock of semi and detached homes.
You'll find both of these types of properties along Grove Lane in Stonehouse, which is only a few miles west of Stroud and offers superb access to the M5. With lots of new houses also available closer to Bristol, don't forget to ask your adviser about offers like our

Movemaker

scheme when you give us a call to book your appointment.
Nearby Locations
Locations Nearby Stroud
Locations Within Stroud