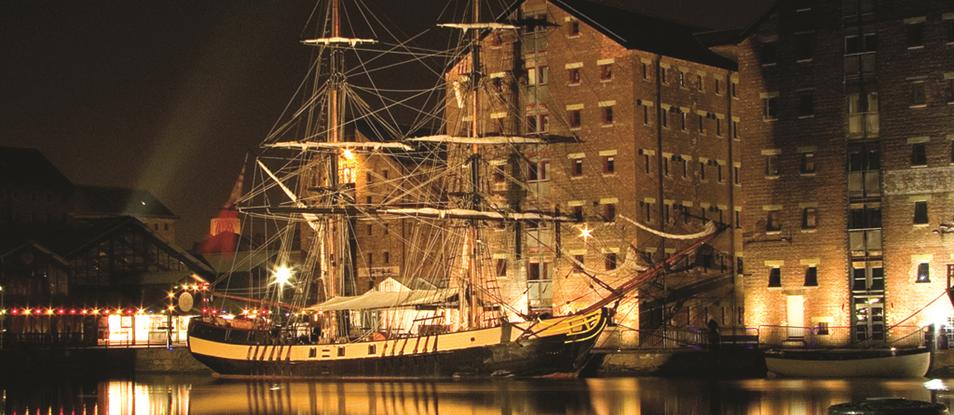 New Homes in Gloucester
Gloucester Attractions
Showcasing the city's extensive history, Gloucester Cathedral dates back 1000 years. Highlights include its renowned cloisters and Lady Chapel with art and craft glass. The lovely building also includes the Whispering Gallery, Giant Jigsaw and Teddy Trail making it an ideal day out for families.
200 year old Gloucester Docks is another historical highlight and important part of the city's heritage. Gloucester City Museum and Art Gallery will also give you an insight into the early history of the city with a number of interesting artefacts and displays.
Buying a new home in Gloucester will also mean you benefit from being near to some beautiful locations in the region such as Cheltenham Spa, The Royal Forest of Dean and the Cotswolds.
Live the Life
Situated in South West England and within the county of Gloucestershire, the lively city of Gloucester has a strong heritage making it a really interesting and still lively place to live.
Shopping in Gloucester
There is plenty of choice for shoppers in Gloucester, and the city centre is easy to navigate as it is split into four main areas: Northgate, Eastgate, Southgate and Westgate.
All the usual high street stores can be found at Kings Walk and Eastgate Shopping Centre; however you will also find a selection of stalls and independent stores here which help to retain the city's market town atmosphere.
A large covered market can be found near to Eastgate Shopping Centre. Here you can pick up local produce such as the delicious and famous Gloucester sausage.
Studying in Gloucester
Throughout Gloucester you'll find multiple schools for children of all ages. Those with younger ones will find great facilities at primary schools such as Thrupp, Naunton Park and Deerhurst and Apperley C of E Primary.
Those with older children will find great secondary education establishments such as, Pate's Grammar School, Sir Thomas Rich's School and The Crypt School.
Gloucester Transport Links
Gloucester has good transport links whether you're travelling by air, rail or road.
The nearest airport is Birmingham which is a one hour drive away, and the nearest London airport is Heathrow. This is 65 miles away and takes 90 minutes to reach.
For motorists, the M4 and M40 give good access to Gloucestershire and the Cotswolds from London and the South East.
The M5 has direct links to Birmingham, the North, and Cornwall and Devon.
Gloucester also has strong train links with direct routes to London, the Midlands and South West. Trains leave from Paddington and the fastest route will get you there in one hour and 40 minutes. A direct train from Birmingham Airport takes one hour and 30 minutes.