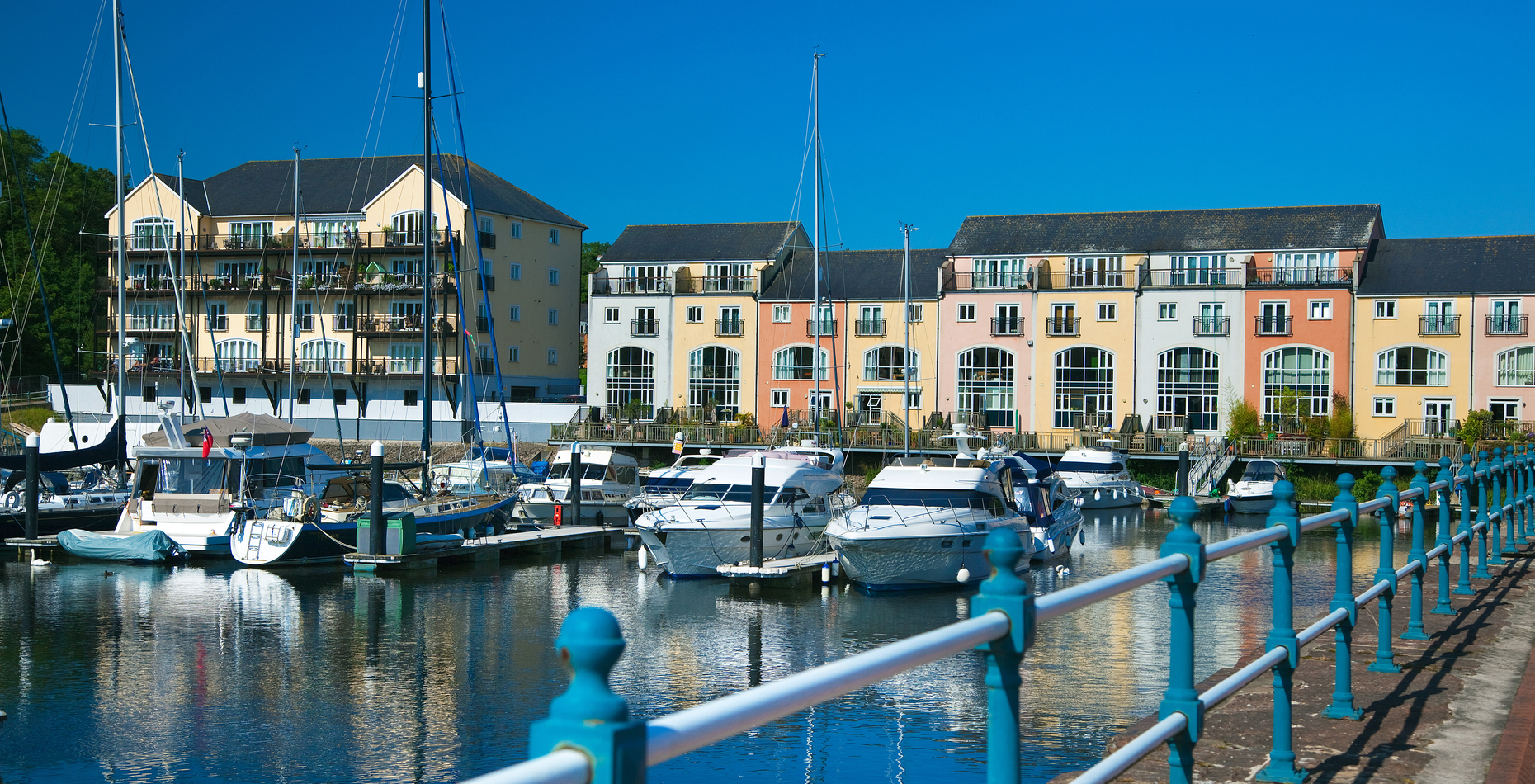 New Homes in Penarth
A pretty seaside town in the Vale of Glamorgan, Penarth resides on the northern shore of the Severn Estuary in South Wales. Only a few miles from Cardiff, houses in Penarth are just along the coast from Barry, while it's a 45-minute drive over to popular Swansea.
Whether you're heading to the pier or the marina, exploring Cosmeston Lakes Country Park or going on day trips to Sully Island, you've also got the shops, bars and restaurants of Cardiff Bay nearby. You can scroll down now to see our latest developments near Penarth.
Live the Penarth life
With a fantastic location on the south coast of Wales, Penarth is a charming town which offers so much potential. We also have a lot to offer you, thanks to arrangements like our Part Exchange scheme. This is great for reducing your stress levels when you move, as you'll get a guaranteed buyer for your existing home, you won't be involved in a chain, and you could save a fortune on estate agent fees.
Things to see and do in Penarth
Penarth is right next door to Cardiff Bay, where you'll find a marina dotted with bars and restaurants. There are also lots of great cultural attractions across the Welsh capital, including the Wales Millennium Centre and National Museum Cardiff. Things are a little faster paced at Cardiff International White Water, meanwhile, which is an Olympic standard rafting centre in the bay.
Back on the south bank of the River Ely, Penarth also has its own marina, while Penarth Head is a picturesque headland which offers impressive views out across the local area. Go for a stroll through Alexandra Park towards the town's Victorian pier, and head south to visit Cosmeston Lakes Country Park, where you'll even find a medieval village.
Education
This is a great place to live if you have kids at home, or in your future plans. Albert Primary School, which has a nursery attached, is rated as excellent by Estyn. The same goes for the local secondary, Stanwell School, which is less than half a mile from the town's train station. There are a number of other local primaries which are classed as good by Estyn, including Victoria Primary, Cogan Primary and Evenlode Primary.
Penarth transport links
Penarth's train station is just off Stanwell Road and offers services into the centre of Cardiff which take just 10 minutes. It takes a few minutes more to drive, while it's a touch longer again over to fellow seaside town Barry in the opposite direction. Swansea is around 50 minutes away along the M4 motorway, which is a 10-minute drive from town, while it's nine miles to Cardiff Airport the other side of Barry.
The Penarth property scene
Penarth is a highly desirable place to live. That's reflected in the strong local property prices, which are considerably higher than the average across the rest of South Wales. There's a diverse blend of properties in the local area, including everything from swish apartments to beautiful town houses, studio flats and family semis.
You can also find stunning 4 bedroom detached homes a couple of miles from Penarth along Murch Road in Dinas Powys. With quayside town houses also available in Barry, don't forget to enquire about

offers

like our

Movemaker

scheme when you call to book your appointment today.