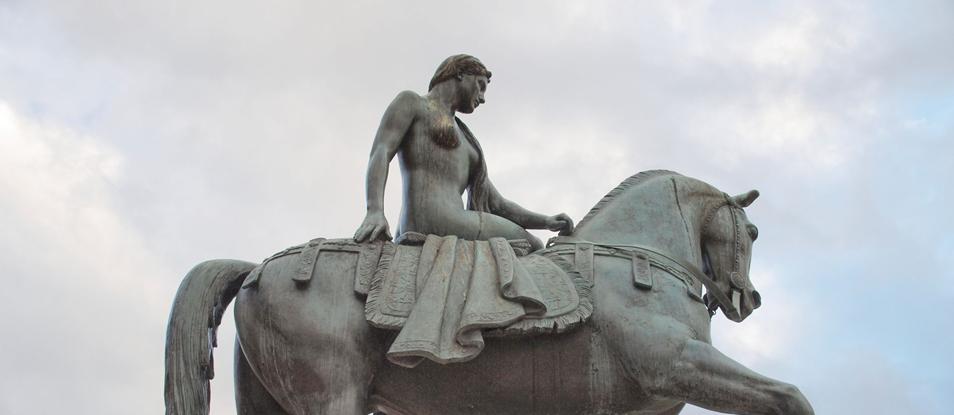 New Homes in Coventry
The second largest city in the West Midlands, Coventry is a modern vibrant city with a rich cultural, academic and industrial heritage. Just 19 miles from Birmingham, the city is famed for car manufacturing and is home to Jaguar and London Black Cabs.
While the automotive industry is still an important part of the local economy, Coventry is also home to makers of electronic equipment, machine tools, agricultural machinery, man-made fibres, aerospace components and telecommunications equipment.
In recent years Coventry has forged ahead in areas such as business services, finance, research, design and development, logistics and leisure.
Shopping and Lifestyle
With the famous St Michaels Cathedral at its cultural heart, the city offers many opportunities to enjoy a fantastic lifestyle for those considering buying a new home in Coventry.
With its impressive selection of markets, precincts and shopping centres (like West Orchards) Coventry has become a shopper's paradise. There are all the big high street names to choose from, in addition to many fabulous designer boutiques and exclusive independent retailers.
Coventry also offers a multitude of restaurants, cafes, pubs and bars to enjoy. There's ample opportunity to experience fine cuisine or dishes from all over the world.
The city is famous for its range of music events including the Coventry Jazz Festival, and the award-winning Godiva Festival; an annual carnival parade and festival.
Education
Coventry is home to two universities - both with great reputations.
From its modern city centre campus, Coventry University offers students a plethora of courses including automotive design. The University of Warwick is just 3.5 miles to the south of the city centre, considered one of the best universities in the UK.
Coventry also has three further education colleges within the city boundaries, including City College, and Hereward College. There are many well-performing secondary schools and colleges that offer specialisms across a wide range of subjects such as Finham Park School, Heart of England School and Whitley Academy.
Those with younger children will be pleased to know there are some excellent primary schools within the area, including Mount Nod, All Souls, Park Hill, Our Lady and St Osburgs, which all ranked within the top five schools in Coventry.
Well connected
Located near to the M6, M69, M45 and M40 motorways Coventry is only half an hour's commute from Birmingham. The Coventry Railway Station is on a major national train line and offers frequent passage to London and other major cities. The nearest major airports are Birmingham International Airport which is only 11 miles away and Coventry Airport, just 5 miles away.
Sport
There are many famous sports teams based in the city including Coventry City football club, Wasps Rugby Union, Coventry Bears Rugby, and the Blaze Ice Hockey team.