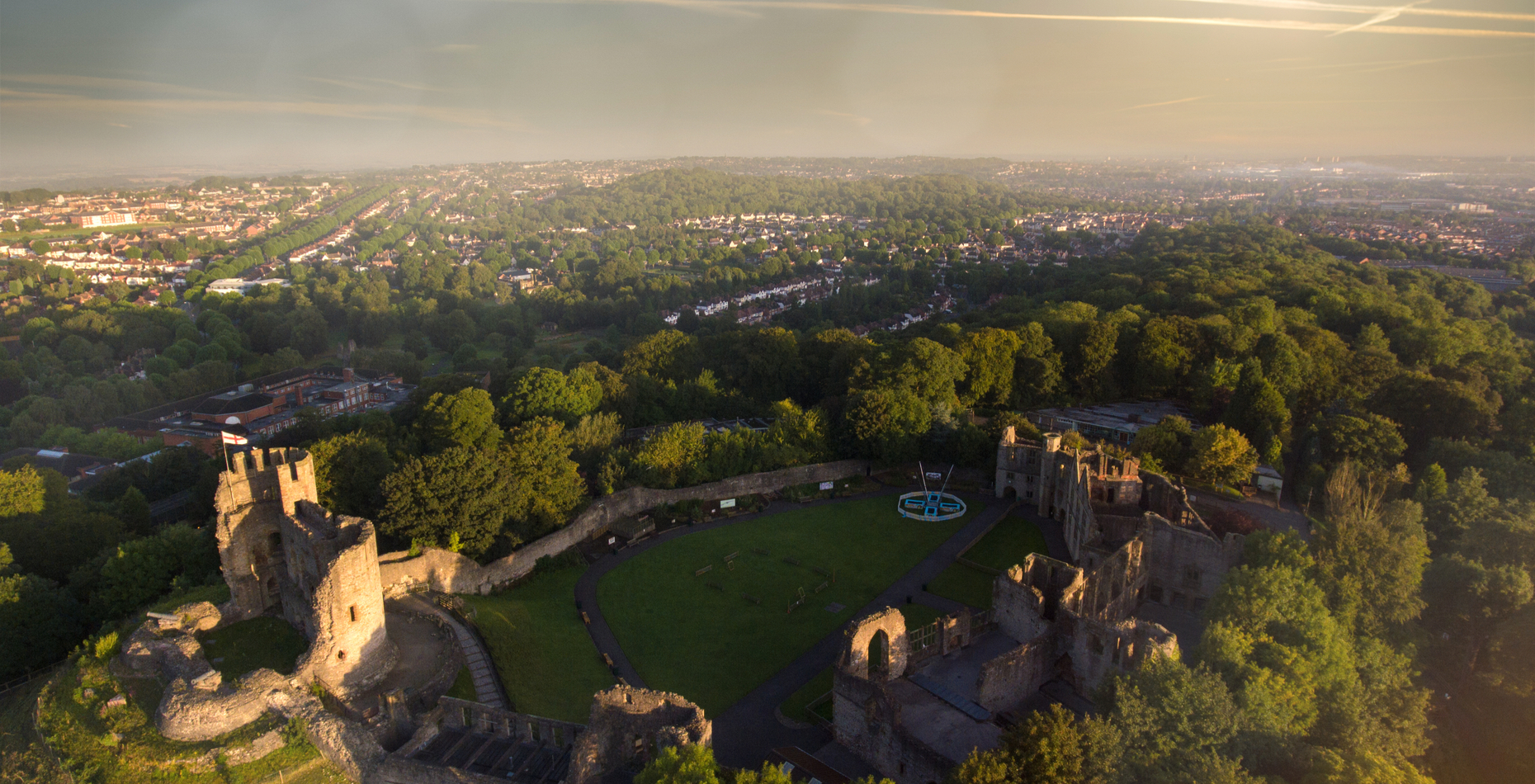 New Homes in Dudley 
Offering home buyers an excellent location within the West Midlands, Dudley is a large market town less than 10 miles from Birmingham. Right next to West Bromwich, houses in Dudley are also very close to Wolverhampton and Walsall, while Coventry is a 45-minute drive away.
From trips to Baggeridge Country Park and Saltwells Local Nature Reserve, to visits to the Black Country Living Museum and Dudley Castle, you've also got Bumble Hole Local Nature Reserve to explore in the area. Go walking in Woodgate Valley and Priory Park too, once you choose our new builds near Dudley.
Live the Dudley life
Whether you're attracted by the superb location or many ways to spend your free time, buying a new home in Dudley can be a great investment both for now and the future. Even more so when you take advantage of perks such as Help to Buy, where you may need as little as 5% for a deposit.
Things to see and do in Dudley
With Birmingham and all the city's culture, entertainment and leisure attractions close at hand, Dudley's town centre also offers places like the Black Country Living Museum, Priory Park and Dudley Castle. You can see the Duncan Edwards statue, visit the Racecourse Colliery and go for a stroll along the canal, before heading over to Victoria Park with its large lake, tennis courts and children's play area.
There are lots of natural spots to enjoy on the edge of town, including Barrow Hill Local Nature Reserve, which is centred around an extinct volcano and offers great views back over the surrounding area. Baggeridge Country Park, Bumble Hole Local Nature Reserve and Saltwells Local Nature Reserve are other places great for walks, as well as Woodgate Valley Country Park, which is one of the biggest in the Birmingham area.
Education
If you have kids, St Joseph's Catholic Primary just off Duncan Edwards Way has been ranked as the area's best primary school in recent years. It's rated as outstanding by Ofsted, along with Blowers Green Primary. Top local secondary schools include Bishop Milner Catholic College, while Dudley College of Technology has been classed as outstanding by Ofsted.
Dudley transport links
Dudley's location within the West Midlands is hugely attractive, with trains to Birmingham taking little more than 10 minutes. There are two local railway stations, Dudley Port and Sandwell and Dudley. There are also plenty of local bus routes for getting around the region too, while the M5 motorway passes just to the east of town. Birmingham Airport is just under 20 miles away, a journey of around half an hour in the car.
The Dudley property scene
The Dudley property market has been tipped for big things, thanks to plenty of regeneration leading to great investment opportunities. House prices have been rising faster than the UK average in recent years, so there's no time like the present to buy a house in the area.
Whether you want to live in a modern apartment in Dudley town centre or in the heart of Birmingham, or you'd rather be just north of town in a 3, 4 or even 5 bedroom family home in an area like Burntwood or Hednesford, don't forget to check whether you could benefit from
offers
such as our
Movemaker
scheme when you buy your new home with us.
Help to Buy Dudley
In Dudley you can take advantage of Help to Buy West Midlands if you are a first time buyer. Take a look at the Help to Buy West Midlands page to find out how the scheme works and how it can help you move."
Nearby Locations
Locations Nearby Dudley
Locations Within Dudley