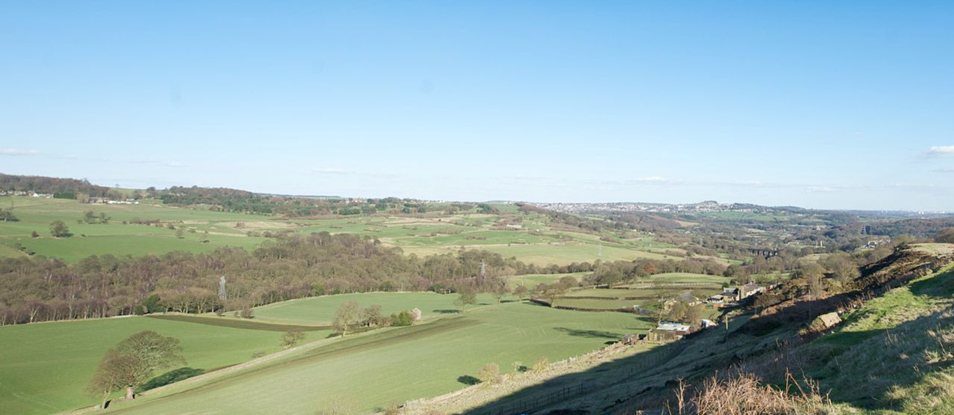 New Homes in Baildon
Live the life
Located in West Yorkshire within commuting distance of Leeds, Baildon offers rural living close to city centre amenities and attractions. With good transport links, excellent schools and plenty to do in the local area, a new home in Baildon could just be the right choice for you and your family.
Things to see and do
Although Baildon is a small place to live, there's lots to see and do nearby, from walks on Baildon Moor to a round of golf at Baildon Golf Course and rides on Shipley Glen Cable Tramway. Shipley is located alongside Baildon, where attractions include Saltaire Village, the Salt Mill and Northcliffe Park.
If you want to get out and about in the great outdoors, you can take a walk through St Ives Estate Country Park or drive to the Yorkshire Dales National Park or Nidderdale Area of Outstanding Natural Beauty. Sports fans can watch football and rugby at Elland Road, and cricket at Headingley, while Leeds is also home to the Trinity shopping mall, the Corn Exchange and the Royal Armouries Museum.
Other places of interest close by include Bradford Golf Club, Ghyllbeck Golf Driving Range, Bradford Industrial Museum and the National Media Museum, while kids will enjoy visiting Bradford Ice Rink and Ilkley Toy Museum.
Education
For families moving to the area, it's worth finding out more about the best local schools. Baildon CofE Primary School, Idle CofE Primary School and Beckfoot School are all rated 'outstanding' by Ofsted, while independent education is available at Bradford Christian School.
If you or your older children want to study for a degree without venturing far from home, the University of Bradford, the University of Leeds, Leeds Trinity University and Leeds Beckett University are all within easy reach of Baildon.
Getting to Baildon
Baildon is well-connected by both road and rail, around 30 minutes from Leeds by car, 10 minutes by car or train from Bradford, and just 5 minutes by car or train from Shipley. If you're going further afield, London is around four hours from Baildon by car travelling via the M1, or around three hours by train changing in Leeds and Guiseley.
When you want to jet off on holiday, the journey from Baildon to Leeds Bradford Airport takes just 15 minutes by car, so you can save yourself the hassle of airport parking and simply order a taxi.