North West Property Buying Guide
About the North West
The
North West
is the third-biggest region in the UK, with over seven million people divided across five counties:
Cheshire
,
Greater Manchester
,
Cumbria
,
Merseyside
and
Lancashire
.
This part of the UK is also home to industrial sites and iconic destinations, like
Manchester
and
Liverpool
. Not to mention national parks and natural gems, including the Lake District and Peak District, and stunning coastline and port towns like
Southport
and Morecambe.
Packed with contrasting landscapes and unique attractions, it is no surprise that properties in the North West are in high demand. Despite property prices increasing by 11% between 2020 and 2023, the North West remains one of the most affordable regions in the UK to buy, together with the North East and Yorkshire.
Whether you're looking to buy your first house or invest in a buy-to-let property, there are many options when you're looking in the North West.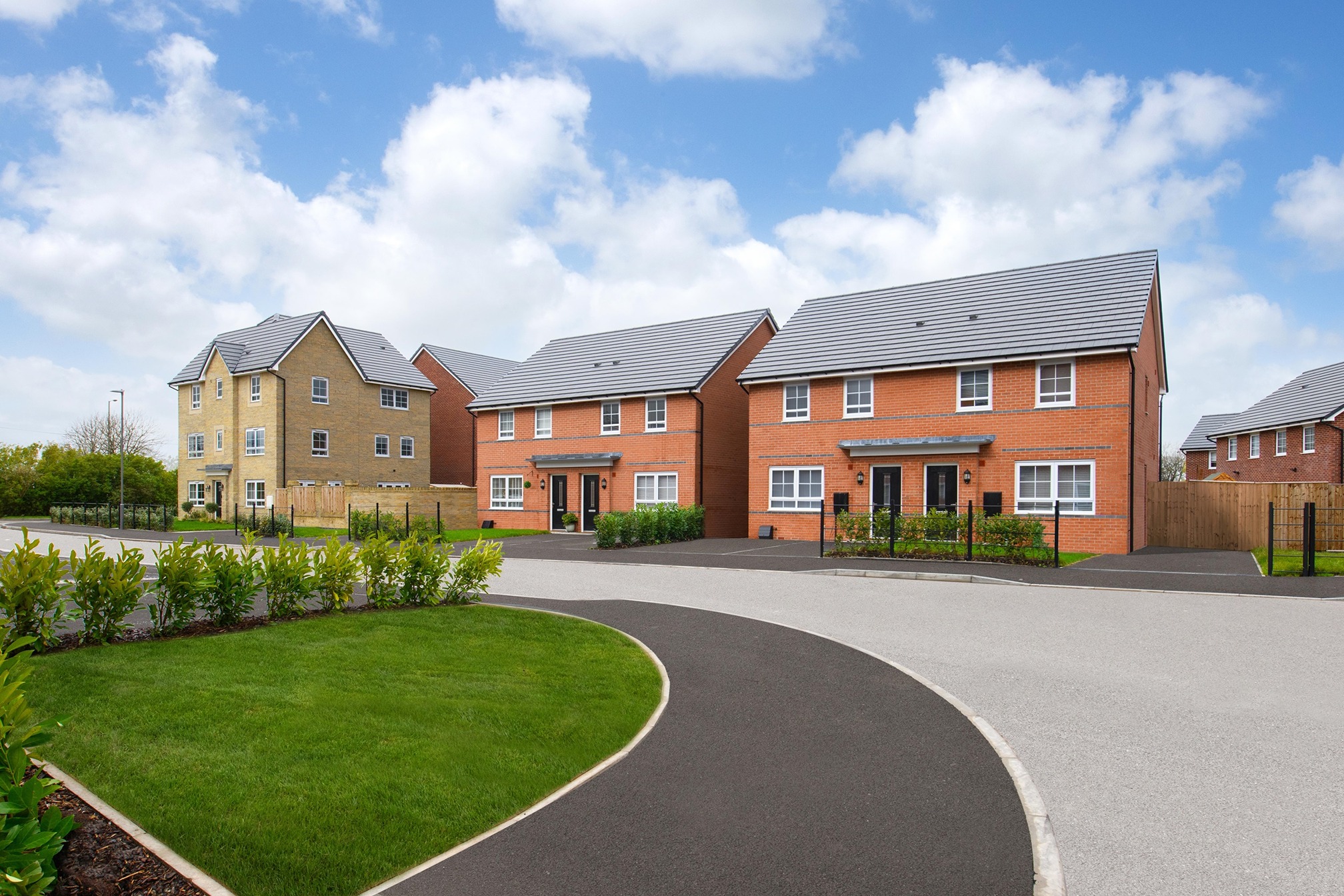 North West property market prices & trends
House prices in the UK increased by just under 10% in the 12 months leading to December 2022.
Every county in the North West has registered a growth in property value and purchases, with
Greater Manchester
and
Merseyside
reporting the sharpest increase of 15%. Homebuyers preferred semi-detached properties, followed by terraced and detached.

Despite this uniform property price increase across the region, houses in the North West remain among the most affordable in the country. Home to industrial powerhouses like Manchester and Warrington, centuries-old towns like Chester and countryside villages like Downham, the North West is a destination for property investors and first-time buyers.

Read on to learn more about the property market, including some of the region's best schools, nature spots and investment areas.

Best areas for property investment in the North West
Based on rental yields, property demand and growth,
Salford
and Tameside stand out as the top investment areas in the North West . Both are within commuting distance of
Manchester
while providing a tranquil atmosphere, ideal for all home buyers.
Wigan stood out as the best place to live in the North West. On the banks of the River Douglas, midway between Manchester and Liverpool, it could be a perfect place to buy a property. Wigan also boasts one of the lowest crime rates in the country, with all schools rated either good or outstanding by Ofsted.
Liverpool and Manchester are firm favourites among buyers for property investment.
Liverpool
leads the way, with a property price increase of 16% between 2020 and 2023,
according to Rightmove
.
Manchester recorded an increase in property prices of a little over 10% between 2020 and 2023. With a strong economy, world-class universities and an ever-growing digital tech sector, this northern powerhouse is central to regeneration and investment projects in the UK.
Whether you're a first-time buyer or adding to your property portfolio, the North West is a great place to get more for your money. We have many excellent developments in the region. And there are plenty of mortgage options and schemes that could make buying a home more affordable.
The most sought-after property areas in the North West

The
North West
has become the UK's industrial and commercial hub while retaining the charm and character that make it a beautiful place to live.
During the Coronavirus pandemic, patterns in property purchases have shifted significantly. Rural lifestyles are more popular than ever, with many buyers preferring properties with outdoor spaces over city-centre flats. Below, explore some of the most sought-after areas in the North West, where house demand increased sharply over the past year.
This town in Greater Manchester has undergone a radical transformation thanks to a £6 million regeneration project. Today, it's a neighbourhood of choice among young professionals and families, thanks to fantastic local amenities and outstanding schools.
This former mill town in Cheshire is often called the happy valley, thanks to its locals' pleasant lifestyle. It is a brilliant spot for nature-lovers, with the Peak District on its doorstep. Not to mention being ideal for commuters travelling into Macclesfield and Manchester city centre.
Wilmslow
Wilmslow is a leafy suburb in Cheshire about ten miles south of Manchester city centre. It provides direct access to the city's airport. The area is suitable for all ages, with excellent schools, plenty of cafés, bars and restaurants.
Investing in property means you can take advantage of current interest rates, as well as competitive mortgage options. If you'd like to know more about investment properties by area, browse our developments here.
Best places to live in the North West for families

The North West is an excellent area for families, offering various exciting attractions and days out. Looking for a great school or excellent local healthcare? The North West is home to many local areas which can cater to your needs.
Trawden
Trawden is a charming spot in the Trawden Forest, ideal for nature enthusiasts. If you're moving with your family, enjoy exciting amenities, including a library, retail outlets and a community centre.


Stretford
With plenty of independent cafes and shops, Stretford is desirable for many buyers. Home to the Old Trafford ground, the impressive Lowry art complex and Stretford Meadows, this borough is ideal for families looking for a pleasant neighbourhood with easy access to the city.


Preston
Sitting along the banks of the River Ribble, this leafy city is excellent for families. Thanks to its location, midway between Blackburn and Blackpool, you'll have access to the coast as well as a choice of nature reserves to enjoy scenic walks.
The North West is a beautiful region to move to with your family. If you're a first-time buyer, you can take advantage of the Government's backed Help-to-Buy scheme. If you're looking to invest in a buy-to-let property instead, browse your mortgage options here.
Ofsted rankings of the best schools in the North West
| | | |
| --- | --- | --- |
| School | Ofsted Rating | Date of Inspection |
| Archbishop Blanch Secondary School | Outstanding | March 2020 |
| Preston Muslim Girls High School | Outstanding | February 2023 |
| Greenbank School | Outstanding | January 2021 |
| Auckland College | Outstanding | March 2022 |
| St Mary's RC Primary School | Outstanding | July 2022 |
| Our Lady's Catholic High School | Outstanding | November 2022 |
| Skelton Primary School | Good | July 2022 |
| Sacred Heart Primary School | Outstanding | June 2020 |
| Levenshulme High School | Outstanding | July 2022 |
| Loreto College | Outstanding | February 2023 |
Best places to move to be closer to nature in the North West

Riverside and lakeside properties have become incredibly popular since the Coronavirus pandemic. Outdoor spaces have become a must for many buyers. If you're looking for unspoiled landscapes, coastline or scenic hiking trails, the North West offers a fantastic choice of neighbourhoods.
Just outside the Peak District, surrounded by lakes, Macclesfield offers a peaceful and rural atmosphere. Macclesfield Forest is just a short drive away, while you can also enjoy a day trip to Danes Moss Nature Reserve to spot rare wildlife.


This quaint port town is 18 miles north of Liverpool, known for its laid-back atmosphere and traditional seafront. It's great for families looking to move closer to the coast and boasts excellent primary and secondary schools. There are also plenty of outstanding residential care homes in the area.
This market town in Cumbria is a few miles from the banks of the River Leven, south of the Lake District. It offers easy access to Morecambe Bay, Roudsea Wood and Mosses National National Nature Reserve. With so many green spaces, houses in Ulverston are ideal for those with outdoor hobbies.
The North West boasts plenty of ways to enjoy the countryside, from morning walks in the park to weekend hikes and natural swimming. Browse developments in the North West here to find a property you love.
Buying property in the North West towns & cities

There's something for everyone in the North West. From vibrant city centres like Manchester and Liverpool to the rural charm of Cumbria and UNESCO's Biosphere Isle of Man.
The North West boasts excellent transport links, connecting cities and towns in the region to make exploring easy. You can also get to the rest of the UK with road and rail links in the North West. One of these is the M6, running from Carlisle to Crewe, south of Manchester. The M6 also goes through Cumbria, Lancashire and Cheshire, linking the region from north to south.
Railways here are also highly efficient. The West Coast Main Line is the primary connection in the region. At the same time, the North TransPennine links Liverpool to Manchester via Warrington.
If you're interested in buying your first house or investing in a property in the North West, browse our developments below.
Buying your home in Manchester
Manchester is the second-biggest city in the UK after London, making it an excellent choice for property investors. Greater Manchester's property market has seen a boom in recent years, with an increase of 15% between 2020 and 2023. Likewise, Manchester experienced a growth in property value of over 10% in the same period.
Boasting superb transport links into Manchester city centre, houses in Worsley are located near beautiful nature spots like Blackleach and Clifton country park. House prices here have risen by 23% between 2020 and 2023.
Sitting right next door to the Peak District and Mam Tor, houses in Hattersley are favoured for their proximity to nature. The property market has increased by more than 40% between 2020 and 2023, with terraced houses being the most popular.
Salford is considered one of the best places to live within Greater Manchester. Bustling cultural and entertainment hub, this city saw a sharp rise in house demand, with prices being up of over 20% between 2017 and 2021. Our great Waldmers Wood development in Walmersley offers great access to this exciting city.
Buying your home in Liverpool
The UK's 2008 Capital of Culture, Liverpool, is an excellent place to live for families, singles, and professionals. Property prices in Merseyside and Liverpool have rose by 16% between 2020 and 2023, with semi-detached houses the most popular among buyers.
Whether you're a football fanatic, a nature-lover or looking for family activities, living in Liverpool means many opportunities to enjoy your area.
This seaside town in Liverpool is a destination of choice among homebuyers thanks, in part, to its beautiful views of the Irish sea. House prices have seen a 7% rise between 2020 and 2023, with semi-detached homes being among the most popular.
Thornton
This pleasant village offers a balance between urban and rural lifestyles, with excellent transport links into Liverpool City Centre and Crosby just a short drive away.
Speke
Conveniently located for Liverpool Airport and the M62, Speke is an ideal location for commuters into Liverpool city centre, Manchester and Warrington. It's also a brilliant place for families, thanks to the outstanding quality of the primary schools. Our Imagine Place development offers an excellent collection of 3 and 4 bedroom homes to fully enjoy the beauty of this suburb.

Buying your home in Warrington
Warrington boasts a convenient location in between Liverpool and Manchester, perfect for commuting to both major cities. The average house price in Warrington has risen by by just under 10% between 2020 and 2023. Buyers can choose between traditional terraces, large family houses and semi-detached properties.


Appleton
In a leafy part of Warrington, this suburb saw a considerable increase in house prices between 2020 and 2023, up by 13%. With many outstanding schools a short distance and the M6, Manchester and Liverpool close to hand, Appleton is one of the most favoured parts of Warrington among buyers.


Buying your home in Lancaster
Lancaster is a beautiful place to call home, with excellent transport links, two top universities and plenty of open spaces to explore. Despite Lancashire recording a 14% rise in property prices between 2018 and 2021, prices here remain below the national average, making the city an ideal location for short and long-term investments.
Buying your home in Preston
Since becoming a city status in 2002, Preston has grown in popularity among many types of buyers. It is the third-biggest university city after Manchester and Liverpool. Its university, the University of Central Lancashire (UCLAN), is one of the largest in the UK. Prices have risen by 3% since 2020.
Fulwood
Located just outside of Preston city centre, houses in Fulwood are favoured for their proximity to both the city and beautiful natural spots like the Forest of Bowland.
Whittingham
Nestled at the foot of the Forest of Bowland, this lush suburb is conveniently situated midway between Preston, Blackpool and Blackburn. Property prices here increased by more than 20% between 2019 and 2021, with many buyers opting for semi-detached homes.
Leyland
With the M6 close and Preston City Centre just a short distance, this rural town is a convenient place to call home. Properties here are in demand, with a growth of 10% between 2020 and 2023.
Buying your home in Chester
The walled city of Chester shares a border with Wales, stretching along the scenic banks of the River Dee. Its history dates back to 79AD, which makes it one of the oldest cities in England.

Average property prices in Cheshire and Chester have increased by 11% and 6% between 2020 and 2023, with semi-detached being most popular among buyers.
If you'd like to live close to this beautiful town, you can find a brilliant selection of 4 bedroom homes on our Dane View development in Rudheat, just about 25 miles east of Chester.
Our Offers to Help Get You Moving
Help to Sell Schemes
We have a range of schemes to help you sell your existing home.
Low Deposit Schemes
If you have a low deposit, we have a variety of schemes to help make moving more affordable.
Key Worker Scheme
We could help make your move with our Key Worker Deposit Contribution Scheme.