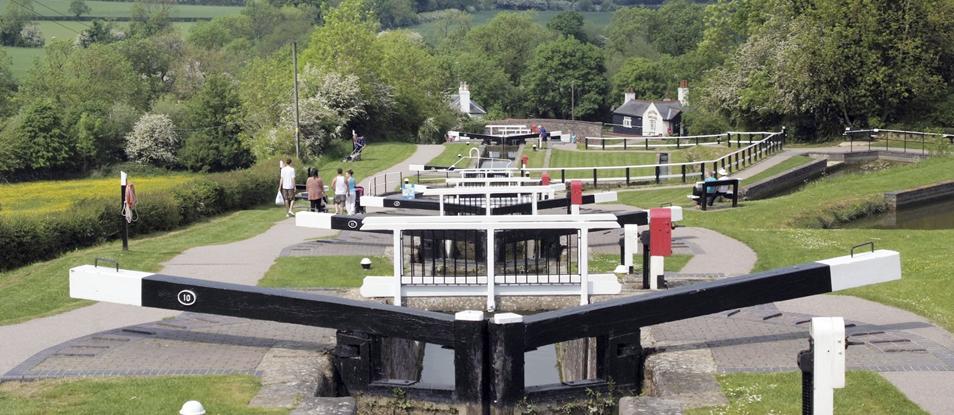 New Homes in Desborough
Set into pretty Northamptonshire countryside within the Ise Valley, Desborough is a pleasant town in the East Midlands. Found along the A6 between Market Harborough and Kettering, houses in Desborough are also close to Corby and conveniently located for Leicester and Northampton.
With Coventry also a little more than 30 miles west, there are lots of things to entice you to this area. From top schools to great transport links and a host of natural attractions, browse below to view our latest developments near Desborough.
Live the life
Located in Northamptonshire just a short drive from Kettering and Market Harborough, Desborough is a thriving town with excellent schools, good transport links and lots to see and do in the local area. Whether you're visiting historical sites, walking through the countryside or enjoying a day out with the kids, there's something for everyone near your new home in Desborough.
Things to see and do
Desborough is known for its independent shops and good restaurants, along with historic sites such as St Giles Church, the Old Manor House and Desborough Heritage Centre. Market Harborough is only a short drive from the town, where you can visit Rockingham Castle and Harborough Museum, or get active at Harborough Leisure Centre.
If you're moving to Desborough with a young family, the kids will enjoy seeing the animals at West Lodge Rural Centre, flower-spotting at Froggery Cottage Gardens and looking out for insects at Bugtopia. For a breath of fresh air, you can take a stroll through Brixworth Country Park, go for a cycle ride at Stanwicks Lakes, or visit Fermyn Woods Country Park.
Other places worth visiting near to Desborough include Corby Boating Lake, Wicksteed Park, Harrington Aviation Museum and Corby International Swimming Pool.
Education
If your children are school age, it's good to know there many 'outstanding' schools in the local area as rated by Ofsted, including Havelock Infant School, Welland Park Academy and Brooke Weston Academy. If you're thinking about independent education, private schools nearby include Brooke House College and Ebenezer House.
For older children and adults thinking about studying for a vocational qualification or a degree, Tresham College of Further and Higher Education, Loughborough University, the University of Leicester and De Montfort University are all within commuting distance.
Getting to Desborough
Whether you're commuting to work or travelling to see family and friends, Desborough is well-connected by road to towns and cities across the Midlands. There's no train station in the town, but Kettering North is nearby.
The journey from Kettering to Desborough takes just 10 minutes by car, while the journey takes 30 minutes from Northampton, 35 minutes from Leicester, 50 minutes from Loughborough and just over one hour from Nottingham.
If you want to go to London, the quickest way to get there is by train from Kettering North, with a journey time of just one hour to St Pancras. When you're going on holiday, Birmingham Airport is only a 45-minute drive away from Desborough, while East Midlands Airport is just 50 minutes away.
Nearby Locations
Locations Nearby Desborough