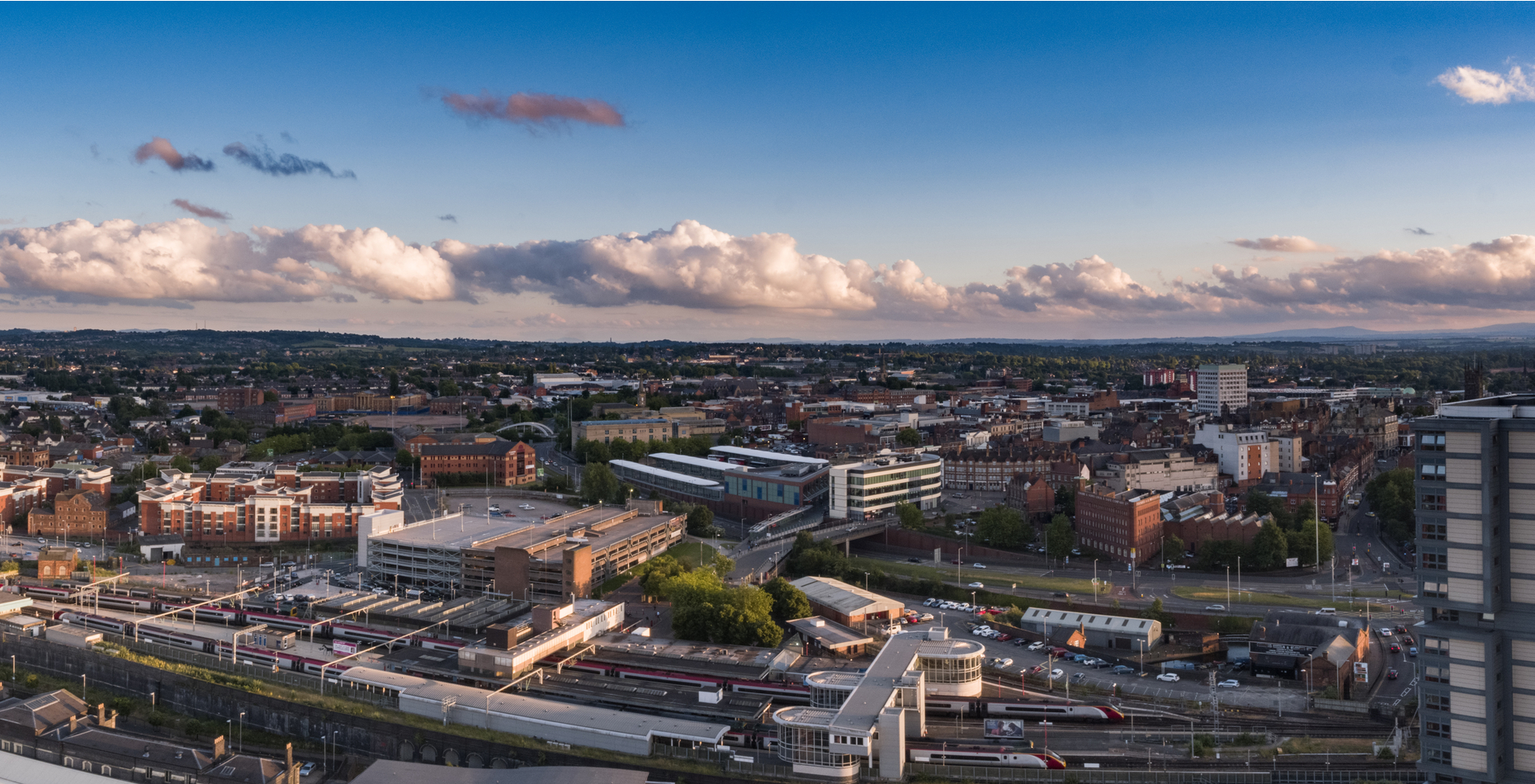 New homes in Walsall
With a great location in the West Midlands, Walsall is historically part of Staffordshire. Only around nine miles from the centre of Birmingham, houses in Walsall are even closer to Wolverhampton, while West Bromwich is also nearby.
With Cannock Chase just over 10 miles away and Sutton Park closer still, you'll have great access to pleasant green spaces as well as other local cities and towns. From museums and art galleries, to parks, lakes and nature reserves, you can start exploring our latest developments near Walsall below.
Live the Walsall life
Brilliantly positioned and with a surrounding area packed with ways to spend your time, buying a new home in Walsall could be the ticket to an exciting new life. And don't forget to take advantage of offers such as the Help to Buy scheme, where you could pay as little as 5% for your deposit.
Things to see and do in Walsall
The town centre is full of interesting attractions such as the New Art Gallery, Walsall Museum and the historic Central Library. You don't have to stray too far from the heart of town to find beautiful natural spots such as Walsall Arboretum and Hatherton Lake, as well as nature reserves like the Park Lime Pits and Barr Beacon.
Despite being a built-up part of the West Midlands, there are lots of places to enjoy some peace and quiet as you go for a stroll, bike ride or dog walk. They include Chasewater Country Park, Rough Wood, Cuckoos' Nook and the Dingle, while you've also got Birmingham close by with all its cultural hotspots and entertainment options.
Education
There are plenty of good schools in and around Walsall for your kids. If you live to the east of the town centre then you could be in the catchment area for the Park Hall Junior Academy, which is ranked as one of the town's best options for younger children. Manor Primary School further east towards Sutton Coldfield is another top-rated option, while New Invention Junior School is to the north west of the town centre on the other side of Bentley Haye.
If you're looking for a centrally located secondary school then Queen Mary's High School and Queen Mary's Grammar are outstanding options for girls and boys respectively, according to Ofsted. Lying to the east of town on the edge of Pheasey, Barr Beacon School is rated just as highly by the education board.
Walsall transport links
Walsall has excellent transport links, with Birmingham only around 20 minutes away by road or rail. You can hop on the M6 for part of that journey by car, with the motorway passing just to the west and south of town, and also heading north to Manchester.
If you live in the south west of Walsall then you could have great access to the West Midlands Metro in Wednesbury. Meanwhile, Birmingham's major international airport is around 15 minutes from the centre of town.
The Walsall property scene

Property prices in Walsall have risen in line with the national average in recent years, while buy-to-let properties have been popular for some time. Whether you want to buy a town centre apartment or a large 4 bedroom detached home on the outskirts in a place such as Burntwood or Hedesford – or even a city centre apartment in Birmingham – don't miss our latest offers like Movemaker and Part Exchange, where we could save you time and money.
Help to Buy Walsall
In Walsall you can take advantage of Help to Buy West Midlands if you are a first time buyer. Take a look at the Help to Buy West Midlands page to find out how the scheme works and how it can help you move.
Nearby Locations
Locations Nearby Walsall
Locations Within Walsall