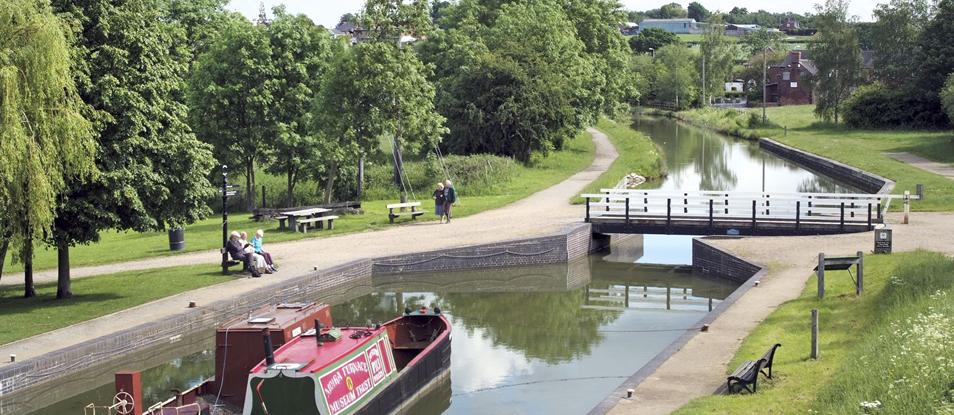 New homes in Earl Shilton
Live the life
Located in rural Leicestershire within easy reach of Coventry, Birmingham and Leicester, Earl Shilton is a well-connected town with lots to see and do in the local area. Whether you're exploring the countryside, enjoying a leisurely round of golf or taking the kids for a family day out, there's something for everyone close to your new home in Earl Shilton.
Things to see and do
If you enjoy uncovering local history, Bosworth Battlefield Heritage Centre is only a short drive away from the town, while other historic sights nearby include Battlefield Line Railway, the 1620s House and Garden, and Jewry Wall Museum.
For sports fans, Hinckley Golf Club and Nuneaton Golf Club are only a short drive away, ideal for a leisurely weekend round of golf. Earl Shilton is also close to Leicester Leys Leisure Centre, High Cross Riding School and Midlands Roller Arena.
If you want to take a breath of fresh air, you can go for a stroll in Bradgate Park, explore the Bosworth Water Trust or take the kids to Coombe Country Park. Other attractions nearby include the National Space Centre, Tropical Birdland and King Richard III Visitor Centre.
Education
If you're moving to Earl Shilton with children, there are a number of good schools to choose from in the local area. Barwell Church of England Academy, The Pastures Primary School and Heath Lane Academy are all rated 'outstanding' by Ofsted, while universities within driving distance of the town include the top-rated University of Leicester, Loughborough University and Coventry University.
Getting to Earl Shilton
Earl Shilton is located near the M69 and M1, so it's easy to get to and from nearby towns and cities by car. Although there's no train station in the town, there are rail services from neighbouring Hinckley just a 10 minute away.
Trains from Birmingham to Hinckley take just 40 minutes, while the rail journey from Leicester takes around 20 minutes. If you're travelling by car, the journey to Earl Shilton from Leicester takes around 20 minutes, while the drive from Coventry takes 40 minutes. The town is a 50 minute drive from Birmingham depending on traffic.
If you're going on holiday, East Midlands Airport is only a 30 minute drive away from the town, while Birmingham Airport can be reached in 50 minutes, so your trip abroad can get off to a quick and easy start.
Nearby Locations
Locations Nearby Earl Shilton