Back
Top questions to ask your estate agent when selling your home
If you're selling your home and are moving to a new one, it's vital to find an estate agent you can trust to do an excellent job.
With the help of a good agent, you'll be able to get the asking price for your home, so you can make your next move as quickly and easily as possible. Here are the must-ask questions to make sure you choose the right agent.
What are your fees?
Firstly, it's important to know if an agent is offering reasonable fees for their service. What is their pricing model? What percentage of the sale will go to them? And do they charge for additional services like putting a board outside your home or advertising in local press?
What exposure will my home get?
If an estate agent's fee seems particularly high, check to find out exactly what you get for your money. Where will your home be advertised? Will it go on their website or be "featured" in any way? What about other property websites, newspapers, social media, email newsletters and mail outs? The more exposure your house gets, the quicker you may get an offer and be able to move to your next home.
Will you do an open house?
Some agents will arrange an open house event, when buyers can drop in and out of your current home over the course of the day, with the agent there to guide them around and answer any questions. This can be a good way to get exposure for higher value homes as well as giving you one day to make sure your home is viewing ready as opposed to managing regular and ongoing viewings around your busy life. Make sure you check if this is included in the cost.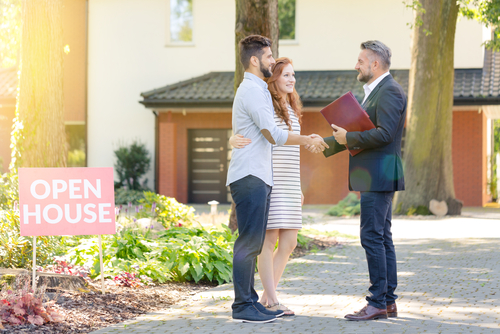 Do you have constructive feedback to speed up the sale?
A good estate agent will offer examples of things you can do to speed up the sale – whether that's giving the carpets a professional clean, addressing damp problems or putting some of your possessions into storage. Make sure your agent is open and honest about what will and won't make a difference to someone viewing.
How quickly are homes selling at the moment?
Ask about the local market to help manage your own expectations about your house sale. It's better to know upfront that the market is especially slow, so you don't get ahead of yourself. Selling a house can take a number of weeks or even months, so make sure your agent is open and honest at every step of the way.
How much have similar properties sold for recently?
Again, this is a good idea to ensure you have realistic expectations for the potential sale. If for example, the average offers received for similar properties in the same area are well below the asking price, 
it's always good to know this upfront so you can prepare yourself for any eventualities that may occur. 
Can I swap to another agent if my house doesn't sell?
Unfortunately, there is no guarantee your home will sell. This could be down to a variety of factors, including the performance of your chosen estate agent. It's always worthwhile understanding the full terms of the agreement, specifically whether changing agents is possible and if you'll need to pay any fees. Often, you'll be subject to some charges to cover any advertising costs the agent may have incurred.
What happens if I want to take my home off the market?
If your home doesn't sell and you decide to take it off the market, often you won't have to pay anything. This does however depend on the agreement you sign up to with that agent. Make sure you know what their policy is only agree to what you're comfortable with.