Back
What questions should you be asking as a first-time buyer?
We look at the key things you should be considering as a first time buyer

Once you have made the decision to buy your first home, there are lots of obvious questions you will have. Which areas should I be looking at? Should I buy a flat in a city centre or a house further out? Are my priorities good schools or good transport links?
There are also some important financial questions that need to be considered if your home purchase is going to go smoothly. After all, it doesn't matter how carefully you've researched a potential area to buy in if you don't know how much you can afford to borrow.
So, before worrying about how far away IKEA is, what are the key questions a first-time buyer should be asking?


How much do I need to save for a deposit?
Saving for a deposit can be a real barrier for would-be buyers, which is frustrating if they know they are paying more in rent than they would on a mortgage.
The good news is that mortgage rates are currently very competitive and there is plenty of choice available.
It's virtually impossible to find a 100% mortgage. However, lenders are increasingly willing to provide mortgages for borrowers with a 10% deposit. Of course, the larger the deposit you have, the lower the mortgage rate you're likely to be offered.
Fortunately for aspiring homeowners with smaller deposits, there is help available. Buyers of newly built homes can use the government backed Help To Buy Equity Loan scheme to get onto the property ladder with just a 5% deposit. The popular scheme is available until 2021 and means that buyers can receive an equity loan from the government for up to 20% of the property's value (15% in Scotland and 40% in London). They will then only require a 75% mortgage (80% in Scotland, 55% in London).
Help To Buy Equity Loans have helped almost 92,000[1] people buy a property and 81% of those were first-time buyers.
If you're still saving for a deposit, you could make use of a Help To Buy ISA where the government will top up your savings by up to £3,000.
[1] source – gov.uk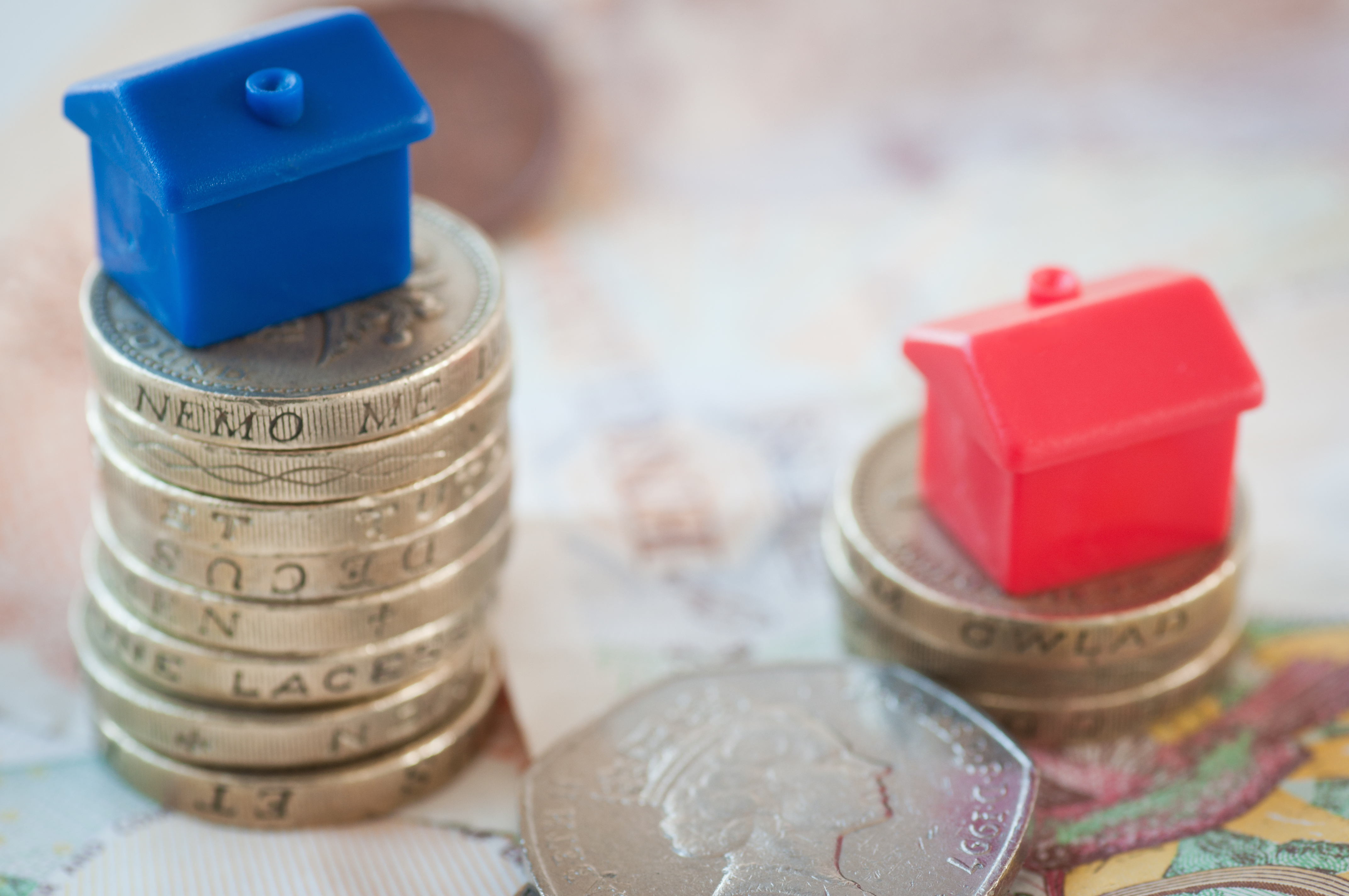 How much can I afford to borrow?
As a general rule, lenders will restrict borrowing to around four and a half times your income. However, that can vary from lender to lender and is also likely to be affected by other considerations, like your regular expenses and any debt you have.
If you're wondering what you can realistically borrow then it's a good idea to speak to a new homes mortgage adviser.
Don't forget, lenders will also want to take a look at your credit history so you should review your credit score and take steps to improve it if it is low.
What kind of mortgage do I need?
There are different types of mortgages available. One of the key question is whether you choose a fixed or variable rate mortgage. Variable rates may be offered with a discount for an initial period e.g. the first 2 years, but there's always a chance the rate could rise if the Bank of England base rate does, making your payments even more expensive. However, it could also fall if that's what the market does.
A fixed rate mortgage gives buyers the security of knowing their rates won't rise for a fixed period, usually between 2 and 5 years but sometimes for as many as 10. Generally speaking, the longer you fix for, the higher the interest rate.
If you're comparing mortgages then don't forget to factor in to the overall cost any application fees and penalties for paying off the mortgage early – don't just be swayed by the headline rate.
Some first-time buyers will be accepting help from their parents and there are mortgage products that reflect that. If your parents are acting as a guarantor, then it's essential to understand what that might mean for them if you were unable to pay the mortgage.
You may even consider a bank that offers a mortgage where your parents' savings are used to offset your borrowing. Again, it's essential to ask what would happen if you defaulted and to make sure everyone understands the implications.

How much stamp duty do I have to pay?
When you're calculating what home you can afford, don't forget that you need to factor in Stamp Duty. As a first-time buyer, there's nothing to pay at all if you're buying a home worth less than £300,000. If the purchase price is between £300,001 and £500,000, you will only pay 5% Stamp Duty on this portion.


What other costs are there?
There are a number of additional costs to factor in when purchasing a home, on top of the Stamp Duty. There will be legal fees, possibly a mortgage application fee, the cost of any searches on the property and your moving costs.
The total will vary depending on your specific circumstances but it's essential you factor these in.

Should I buy a new build or an existing home?
Whether you choose an existing property or a new-build home will depend on your specific circumstances. However, it's important to remember that with a new build home, there is more government help available for first time buyers.
It can also be cheaper once you move into a new build home. An older home is likely to need decorating, upgrades, and possibly even rewiring. At the very least it will take some time and money to get it to suit your style.
With a new-build home, your home is brand new and energy efficient, lowering your running costs. It will also come with a 10 year guarantee for added piece of mind.
Best of all, you can choose the fixtures and fittings so that it reflects you and your taste as soon as you move in, rather than spending evenings and weekends carrying out expensive DIY, which can be the case when buying an older property.
So why not start your new home search today using the search bar below.